About Me
Howdy!! I'm Kristine.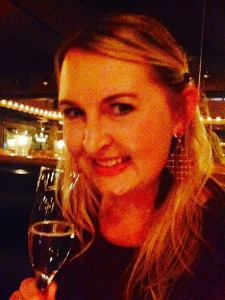 I'm a nurse in my 30's who's spent most of my career on the move exploring North America and traveling the world. I grew up in Canada. For as long as I can remember I wanted to work in healthcare. I loved the idea of caring for people when they are at their worst, and this still remains my favourite part of the job. I feel very privilaged to be able to touch peoples lives and have them in turn touch mine. After graduating I worked a year as a nurse in Kelowna BC, and then in 2002 I left Canada and spent the next decade bouncing between different travel nurse contracts around the US. I've lived in 6 different states and moved almost 20 times in the last 10 years. Sadly, I am still a terrible packer. In 2010 I spent 15 months in Saudi Arabia and was fascinated with the Middle East and my passion for travel grew.
My first international trip was in 2006 to London and Ireland and resulting in many fantastic memories as well as a stolen passport. Undeterred, in 2008 I traveled to the Bahamas, Bali and Japan. I spent my 30th birthday on the beaches of Costa Rica and later that year traveled to Scotland with my pops, and then met one of my dearest friends in Guatemala. Then in 2010 I took a big leap of faith and moved to the Middle East. I bagged a job as a VIP nurse in Riyadh and the major perk of that gig was 54 days of vacation for that year.
The Middle East has always fascinated me. Its a place that we only hear about in a negative way thru how the media portrays it, and I wanted to experience it for myself. I was fortunate enough to arrive in Saudi before the Arab Springs and traveled thru Bahrain, Oman, Jordan, Syria, Lebanon, India, Sri Lanka, Austria, Egypt, Hungry, and Portugal during the 15 months I lived in Saudi. I moved back to the US in 2011 and in 2012 traveled thru Burma, Thailand, Cambodia and Vietnam.
In 2013 I decided it was time to return to my roots and I moved back to Canada. It was an adjustment after spending most of my career in the US healthcare system. For my 35th birthday I convinced my 2 dearest friends to join me in the "Rickshaw Run" and we headed to India to drive a 3 wheeled auto-rickshaw 3000km from the north of India to the south. It was an absolute blast. I then spent the beginning part of 2014 traveling in India, Bhutan, Bangladesh and Nepal.
So I'm now heading back to the Middle East. I've taken a job back in Saudi and will be blogging about my experiences there, my upcoming trips and the many random thoughts I have!