With the New Year upon us it's time for my yearly top 10 travel destinations of the past year. It was another epic year of travel. I spent 103 days traveling outside of the Kingdom of Saudi Arabia with a few fun weekend trips exploring Saudi thrown into the mix. More on that in a bit. I took 14 separate trips, which for someone who's terrified of flying is no easy feat. I visited 15 different countries, 6 of them new to me. 5 of those were solo trips. A few of the trips were with friends and several were with my guy. I visited Dubai 3 times because who doesn't love a quick weekend escape to Dubai. Liechtenstein was my 82nd country.
2019 was the year I became a puppy mom. We rescued a super cute puppy who is a saluki mix and he's quite honestly the best memory for me of the year. I ended the year twisting my knee on a cobble stoned road in Nice, France that resulted in me having to cancel the rest of my trip. I ended up tearing my meniscus and nearly 4 weeks later I'm still having a lot of difficulty getting around. I did make a travel medical claim for it but am still waiting for that to be paid. I'll be blogging about my experiences with that whole process later as I get asked a lot about who I get medical insurance through while traveling. This is the first claim I've had to make though so I'll let you know who it's with and if I'd recommend them in the next couple weeks.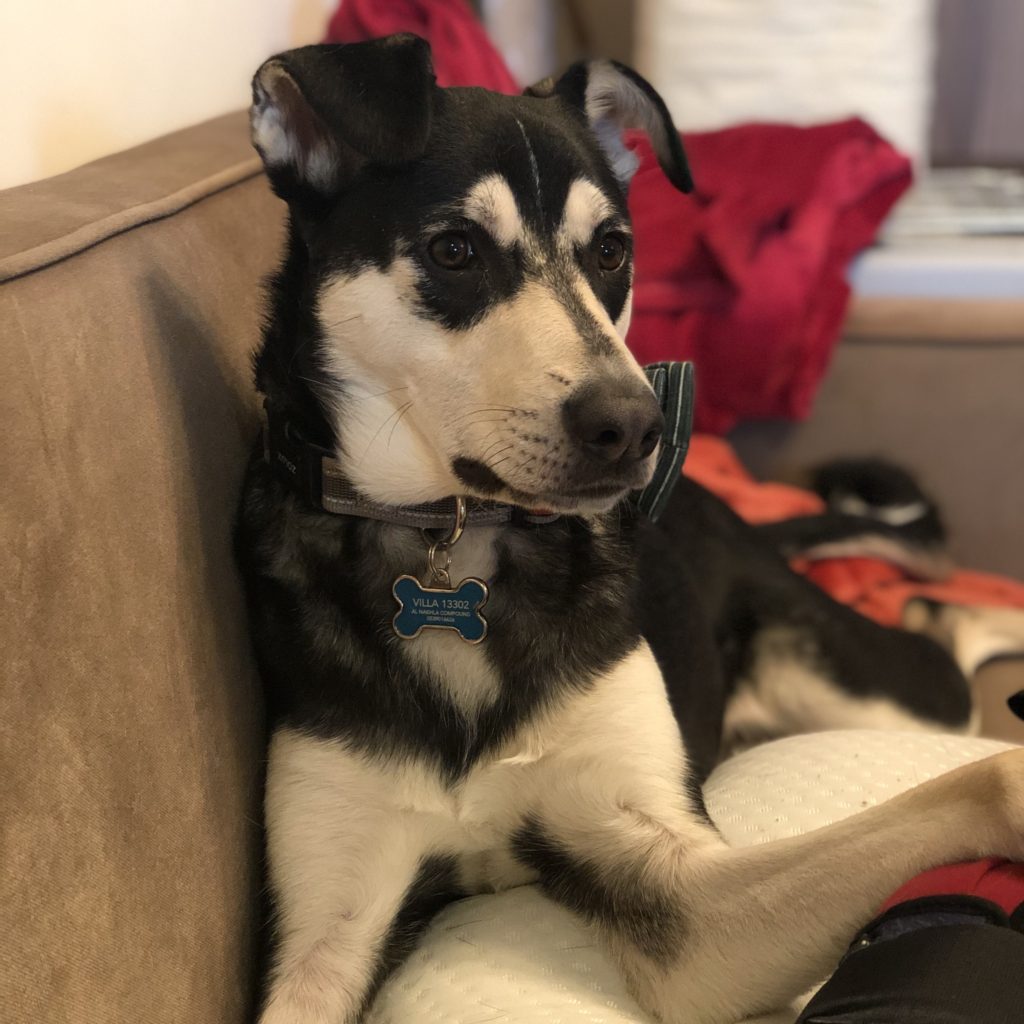 There's a lot of changes coming up in 2020. I've decided not to re-contract as a nurse in Saudi and my current contract will finish at the beginning of February. I'll be staying in Saudi for a while though as my best friend is flying in on a tourist visa and we are doing a girls road trip from Jeddah up the coast and circling back to Riyadh. I'll be posting a lot about it on Instagram- I'm sure it will be very entertaining. I'm also looking into hosting a couple weekend trips here in Saudi by partnering with a tour company which I think will be a lot of fun. I've already got plans to come back to Saudi under a tourist visa to keep exploring, so Saudi I'm not done with you yet! Anyways, let's get to my travel list….
1. Turkey
Last January I took a week long solo trip to Turkey. I'd previously visited Turkey back in 2011 and had fallen in love with the architecture. I split my time between Istanbul and Cappadocia. I arrived in Istanbul and spent 2 days exploring the sites on the European side. It was exactly as I remembered it. The sites were stunning (Blue Mosque, Hajia Sophia, Topkapi) and the men were as irritating as my first visit. Truth be told I was pretty exhausted after those 2 days of constantly being followed, cat called and chatted up. Even wearing my headphones did not stop the numerous unwanted advances. I was over it.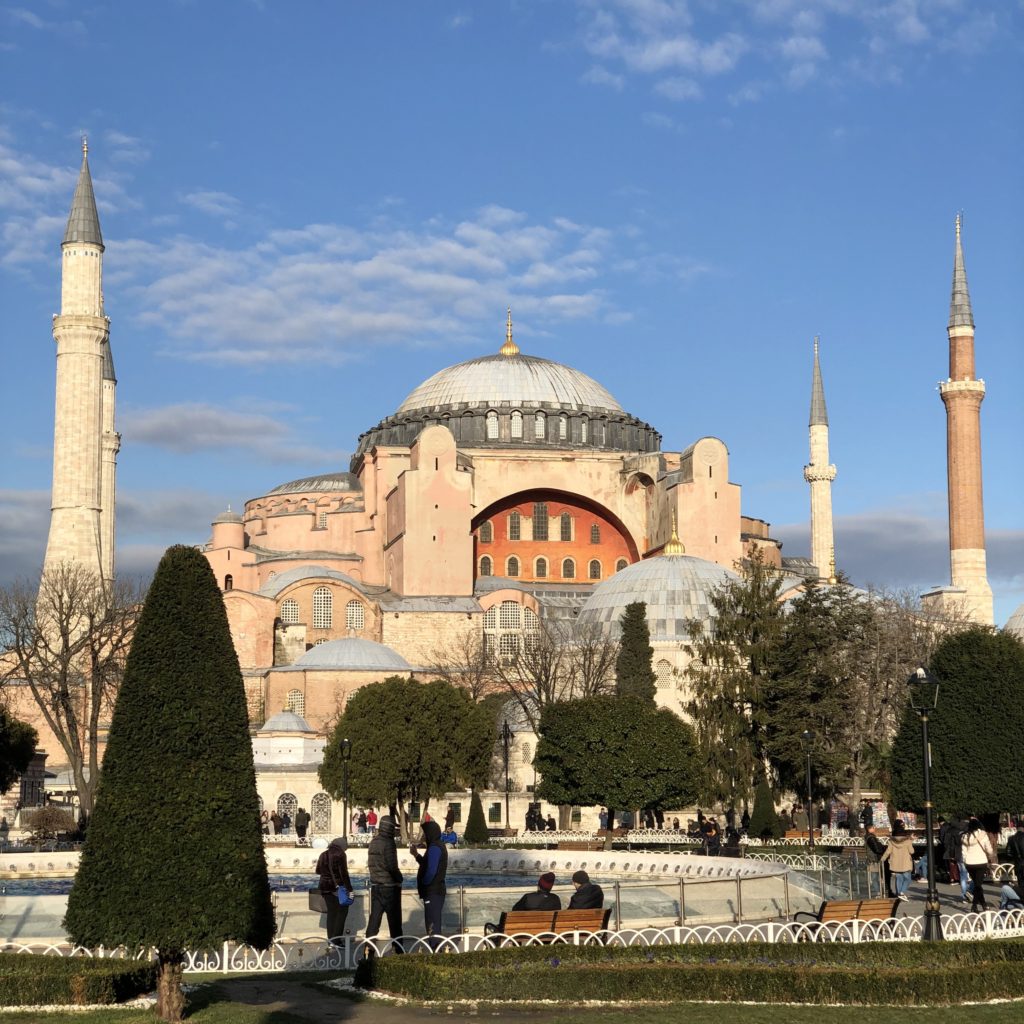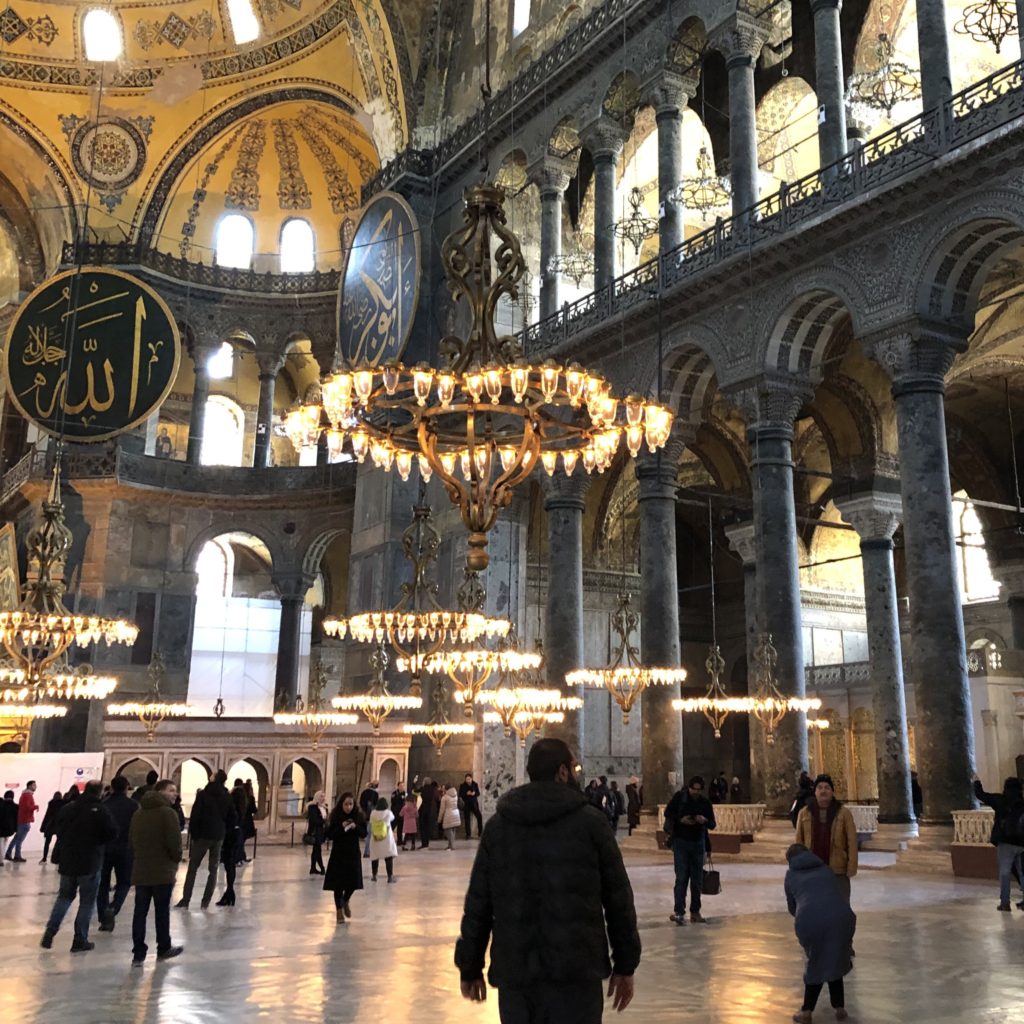 I spent 2 nights in Cappadocia for the sole purpose of hot air ballooning over the snow covered landscape. As many things do, this was added to my travel list after seeing some photos on Instagram. Oh the power of the Gram. I stayed in Uchisar which is a quieter part of Cappadocia and fortunately got an upgrade to a suite with a fireplace and a deep soaking tub. I made good use of both. It was super relaxing, and the hot air ballooning was easily one of my favourite memories of the year, despite it being well below freezing. I would highly, highly recommend doing this. I'd hot air ballooned in the spring on my previous trip but I loved the winter scenery.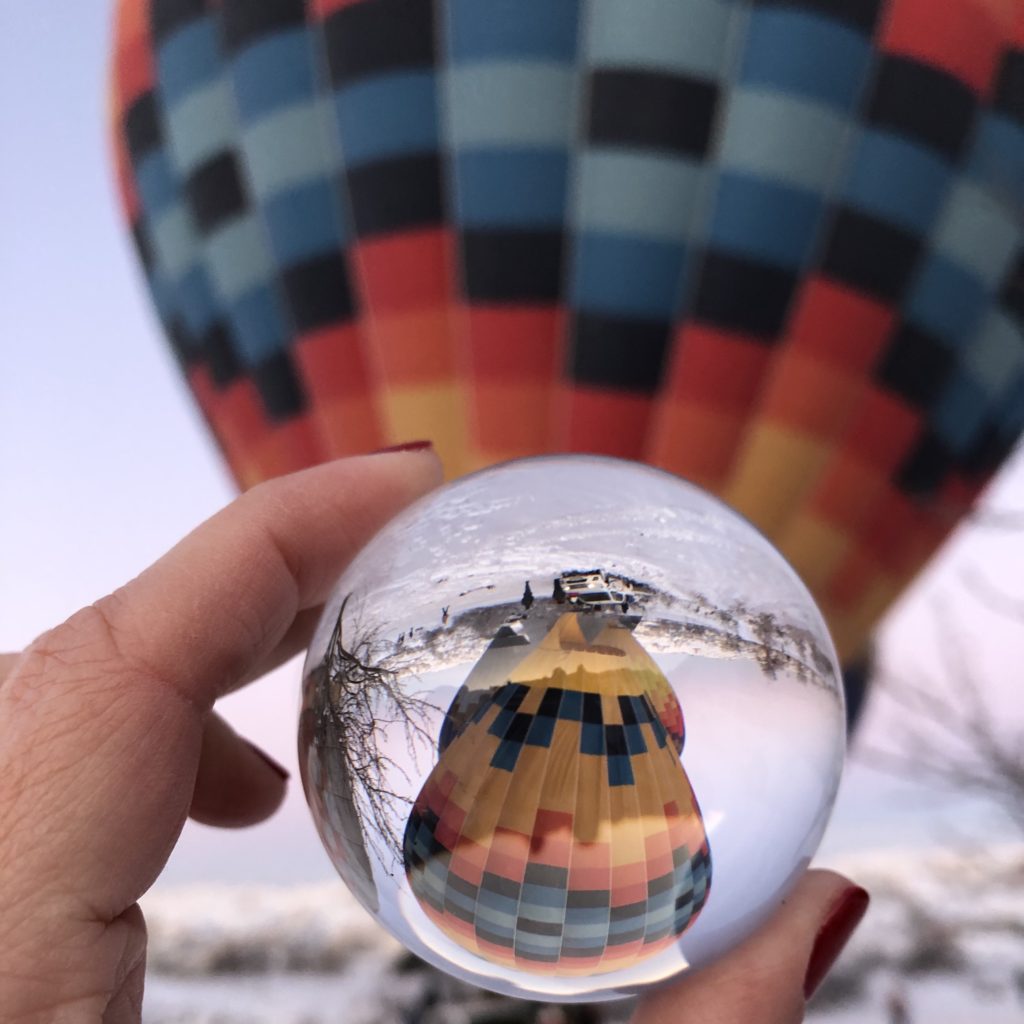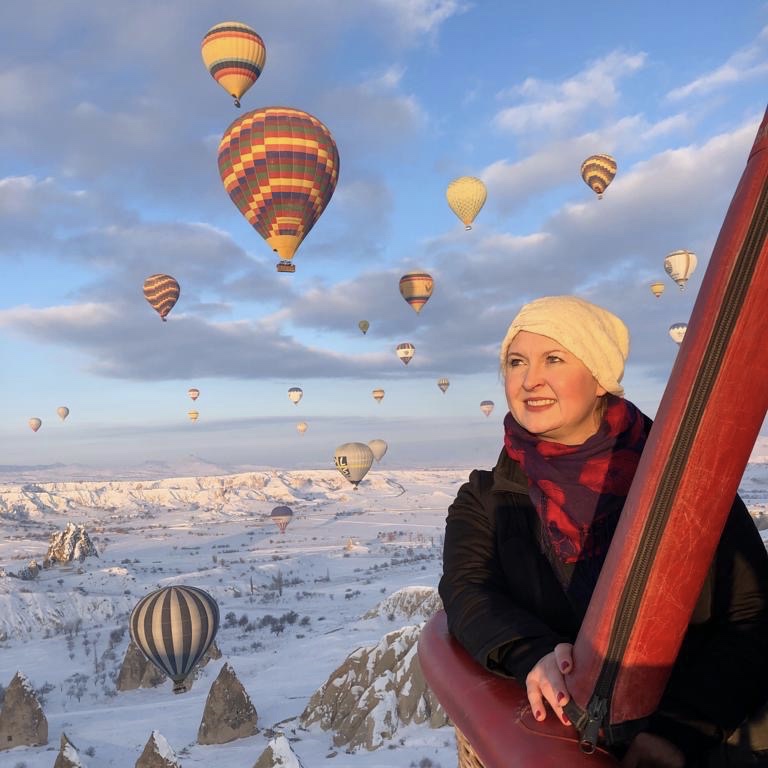 From here I returned to Istanbul but stayed on the Asian side of the city. Let me tell you this was such a change for the better. It is less touristy and way more chill so I could walk wherever I wanted and no one even looked my way. Yessssss. There's lots to explore on the Asian side as well and it's easy to walk over the Bosporus and get back to the European side. Things I'd recommend doing on the Asian side: check out the awesome street art (graffiti murals) in the Karakoy neighbourhood, get a traditional Turkish hamam with massage, and visit the Dolmabahce Palace.
2. Cairo, Egypt
In February I flew for a quick weekend away to Cairo with a group of friends. I'd been to Egypt a couple times before, but had only really got to spend a few hours in Cairo on a layover on the way to Europe several years ago. At that time we did a quick city tour and saw some of the sites via bus, but didn't really cover much. When you research visiting Cairo most blog posts will tell you one day is enough. Get in see the pyramids and get out. Well I must be the exception because I could've very easily and happily spend a third day there.
Besides seeing the pyramids and the sphinx there's actually quite a bit to see. We visited the pyramids mid morning and the crowds weren't insane. You can enter into the larger pyramid but be warned it's very muggy once you're inside. If you are at all even remotely claustrophobic I'd give it a pass. I did it but the entire time I wished I could've gone back in time 15 min to before I'd agreed to it and said no. Once you're in it's hard to abort the mission if there's a lot of people in it. You've been warned! Also I just want to say that I had the best time interacting with the local people. I was handed a baby for photos. Toddlers were pushed at me to have photos taken. They were terrified, I was loving it. Some young guy climbed part way up the pyramid and held his baby out in a cringe worthy Michael Jackson moment to show us his baby. But over all the locals were very welcoming and I felt safe. I do realize that Egypt is not the most stable of countries and that anything can happen at anytime, but I really enjoyed it.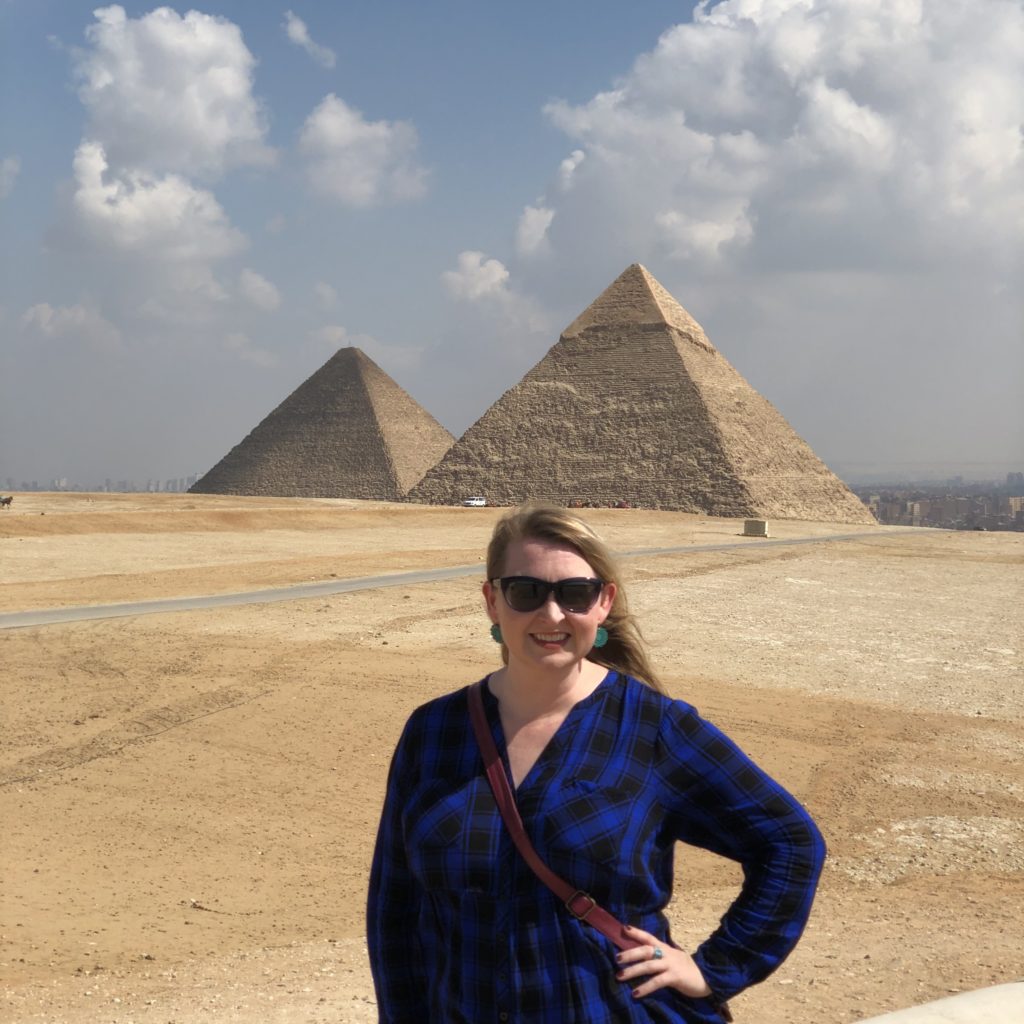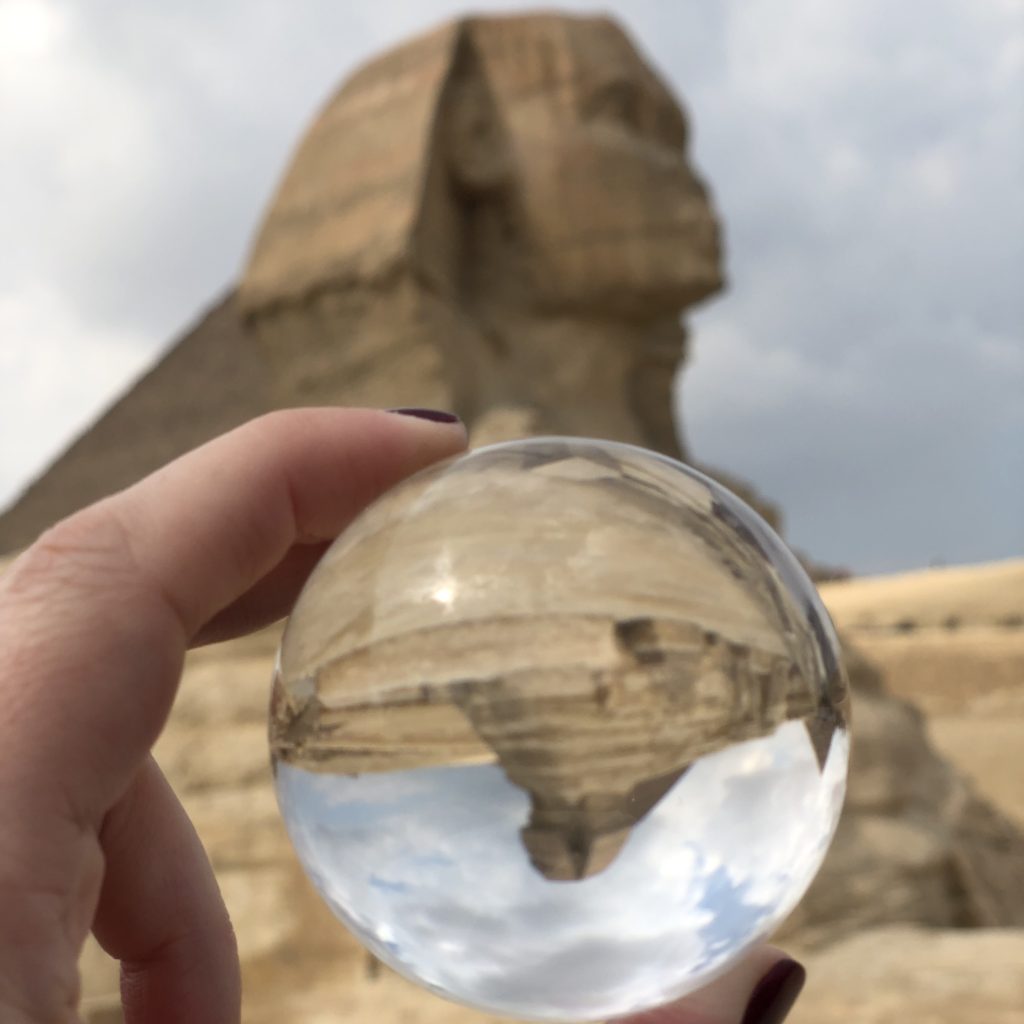 So here's what you shouldn't miss…. Visit the Muhammed Al Pasha mosque and Saladin Citadel. The mosque is stunning with it's picture perfect archways and the views overlooking the city are spectacular. Visit the Valley Temple of Chefren near the Sphinx and take some cool pillar photos. Check out Zooba restaurant. I'm a big foodie and this place serves local street food. The restaurant is small but well worth the wait. Try koshari my favourite Egyptian dish made of chick peas, lentils, rice, pasta, fried onions and a tomato sauce. So yumm. Visit the Egyptian museum which was looted during the Egyptian revolution of 2011- about half of the stolen items have now been returned. The museum is amazing. Don't visit Cairo without going. A new larger museum is scheduled to open in 2020. We also visited the Khan el-Khalili Bazaar which is colourful and bustling and pretty overwhelming. This is the place to buy your Egyptian souvenirs from. Had we had an extra day we would've done a Nile river cruise and also visited Saqqara and the pyramid of Djoser. Next time…..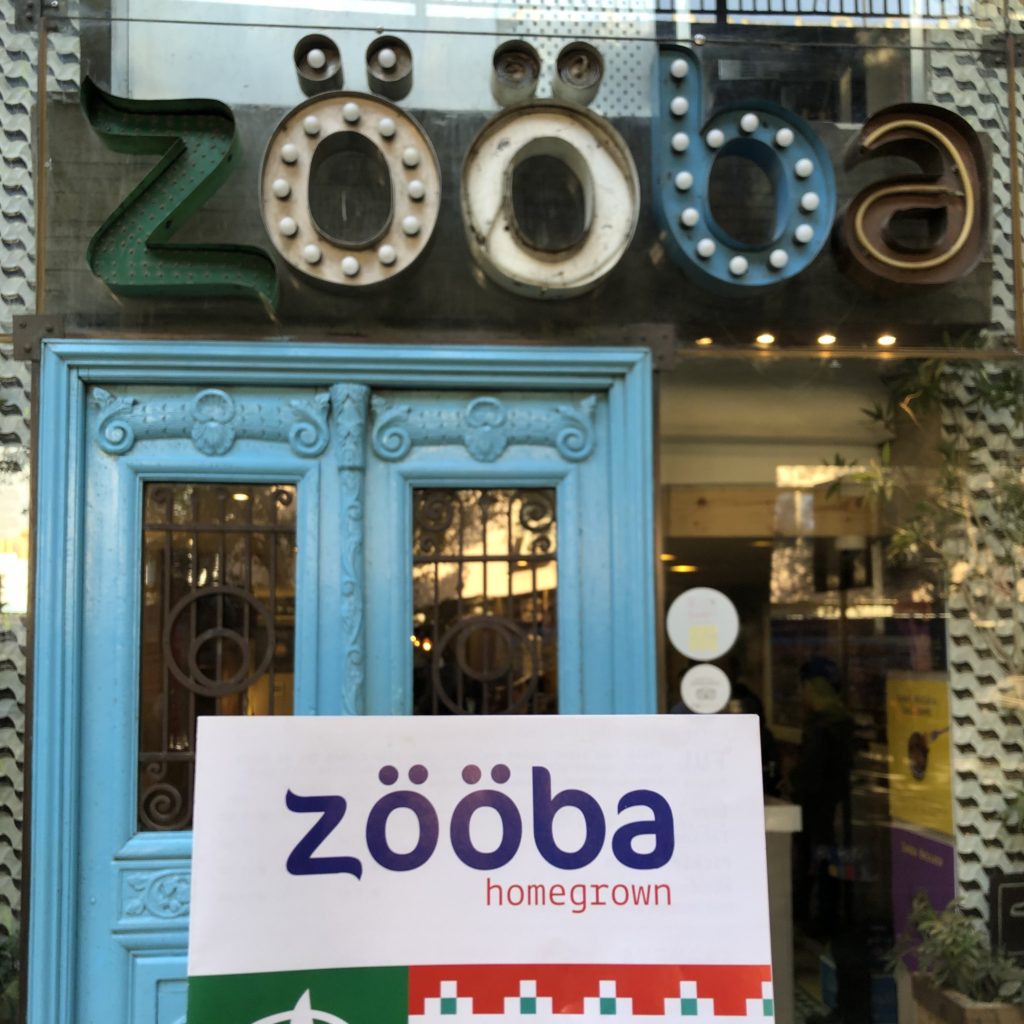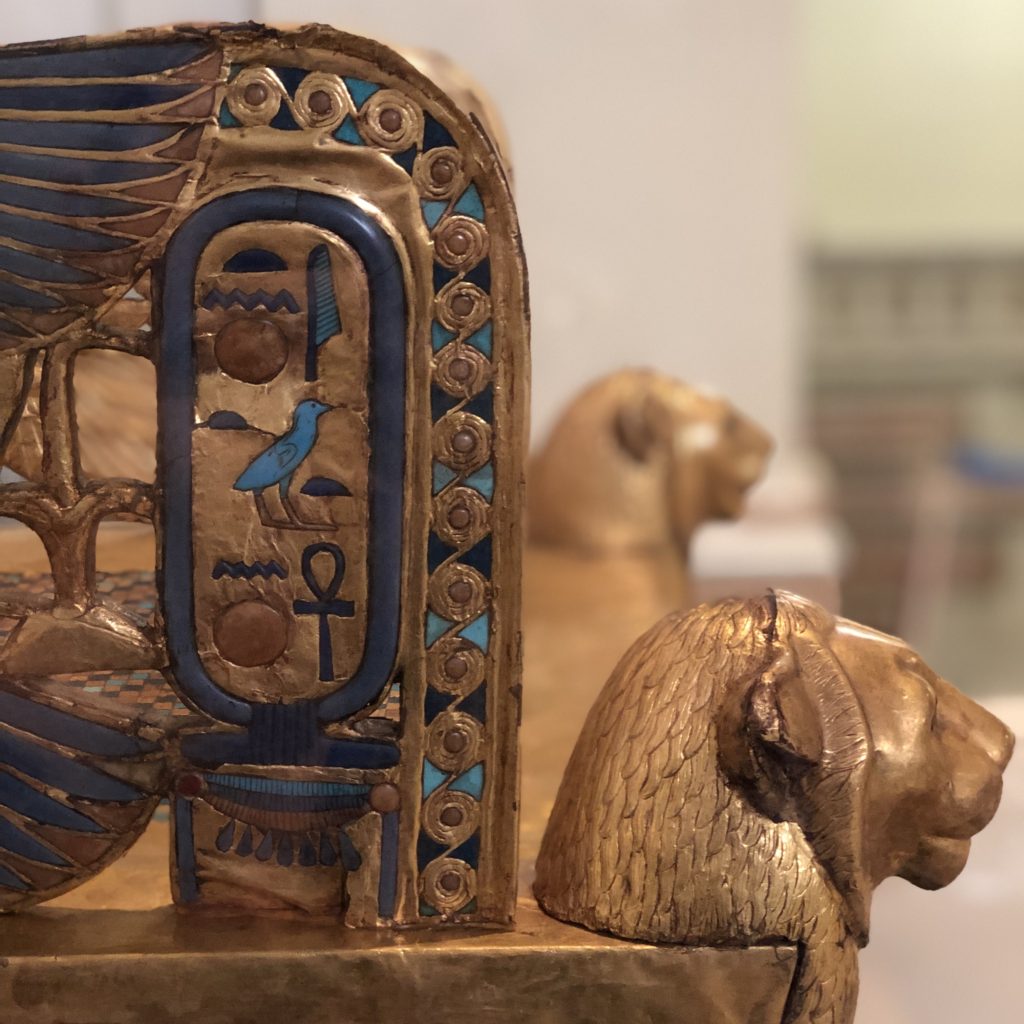 3. Tunisia
Tunisia had low-key been on my list for a while, but after seeing Instagram posts about it on fellow blogger Expat Panda's Instagram it skyrocketed to the top of my list. So last March I spent a week exploring this stunning country. First off, it was all the things I loved about Morocco, with out all the things I hated about Morocco. It was stunning architecture, and the cutest little hotels that looked like they were designed solely for Instagram. I loved the food and the patterns of the dishes and the largely unpopulated tourist sites. I also loved that at no point during the trip were we grabbed or followed or yelled at or sexually leered at.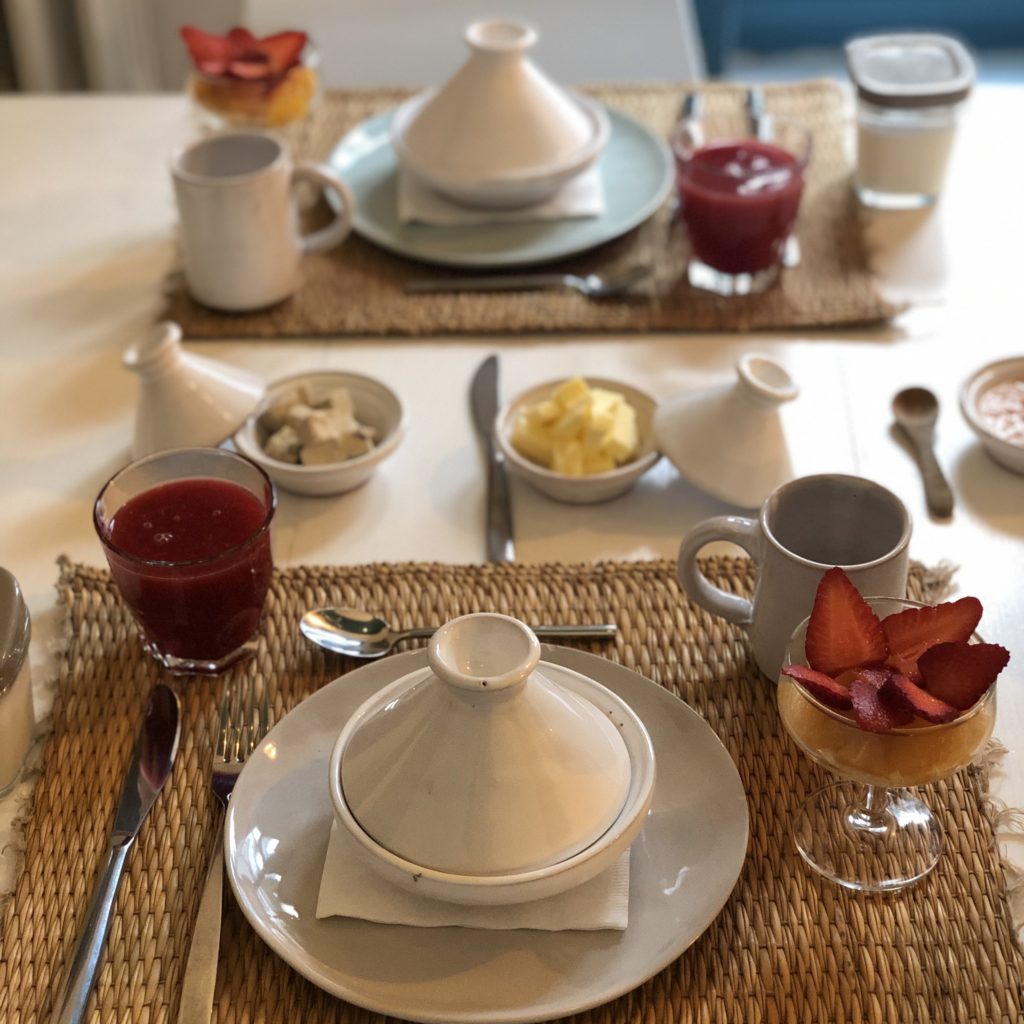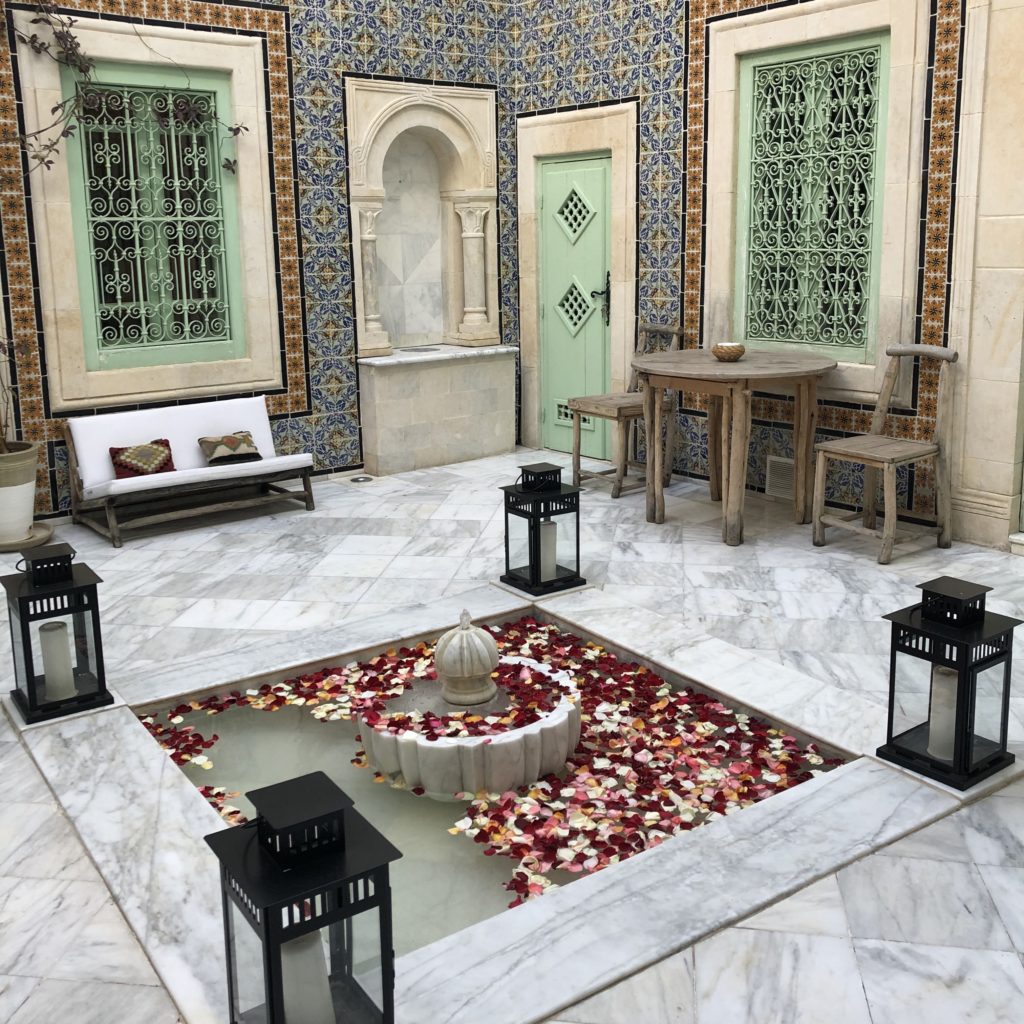 I organized us a driver for the time that we were there and we had a pretty jam-packed itinerary except for the last couple nights where we checked into a fancy hotel in Tunis. Here were the highlights from that trip: Spend some time exploring the Medina of Tunis- stop at the small museum called Dar Lasram. We stumbled upon this building as it was next door to where we stayed and it has stunning tile designs and archways that won't disappoint. Visit the UNESCO site Ruins of Carthage and marvel at the Roman technology. The nearby amphitheater is very well preserved and dates from the end of the first century. Sidi Bou Said is an adorable town and an absolute must as the whole place is varying shades of blue. Photographers will fall in love.
The town of Kairouan makes for a nice stop en route to Sousse. The mosque there is one of the largest Islamic monuments in northern Africa. Don't miss the smaller Mosque of the Barber. It's beautiful. Spend a night in Sousse and try the fish couscous and explore the Medina. On the way to Sfax stop at the El Jem and tour the 3rd century UNESCO Roman Amphitheater. It's impressive and the third largest Roman amphitheater in the world. We pretty much had the place to ourselves. There were maybe 5 other tourists there when we visited- that's exactly how I like it!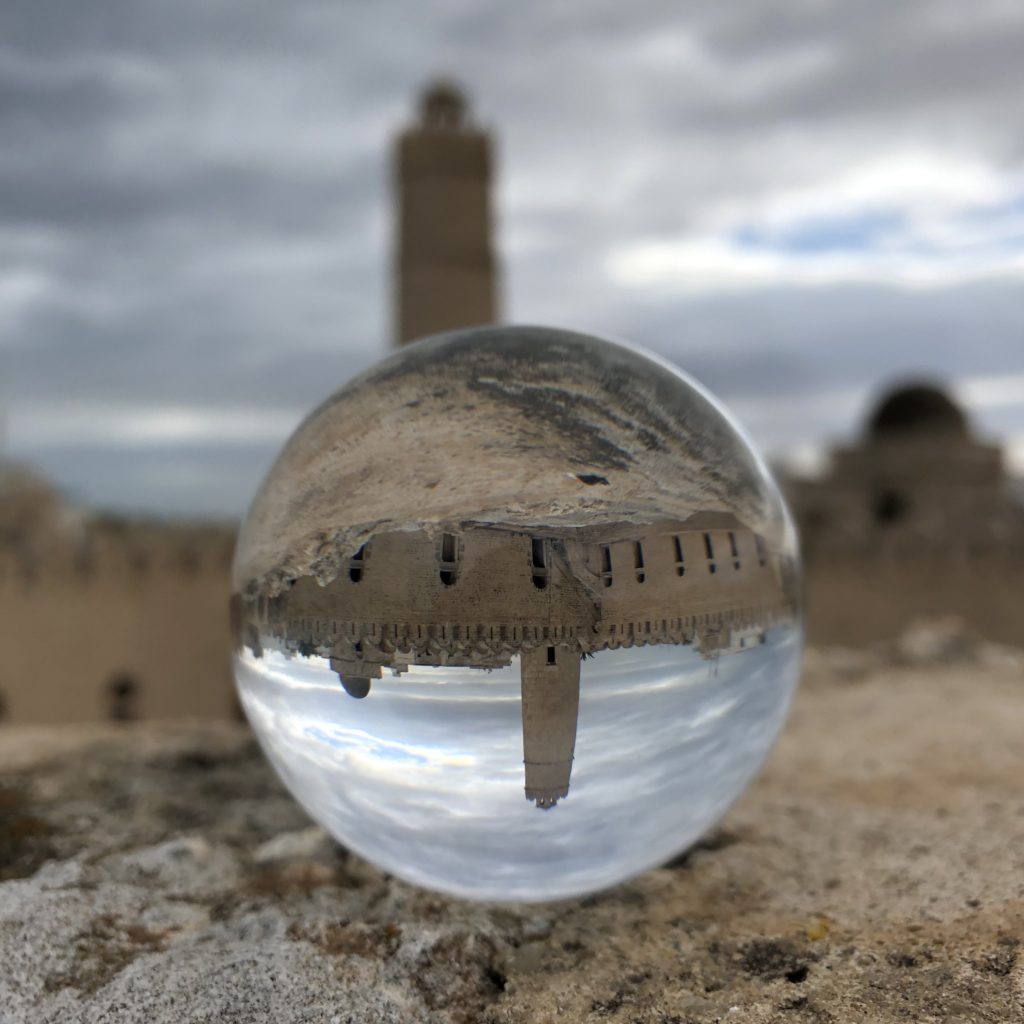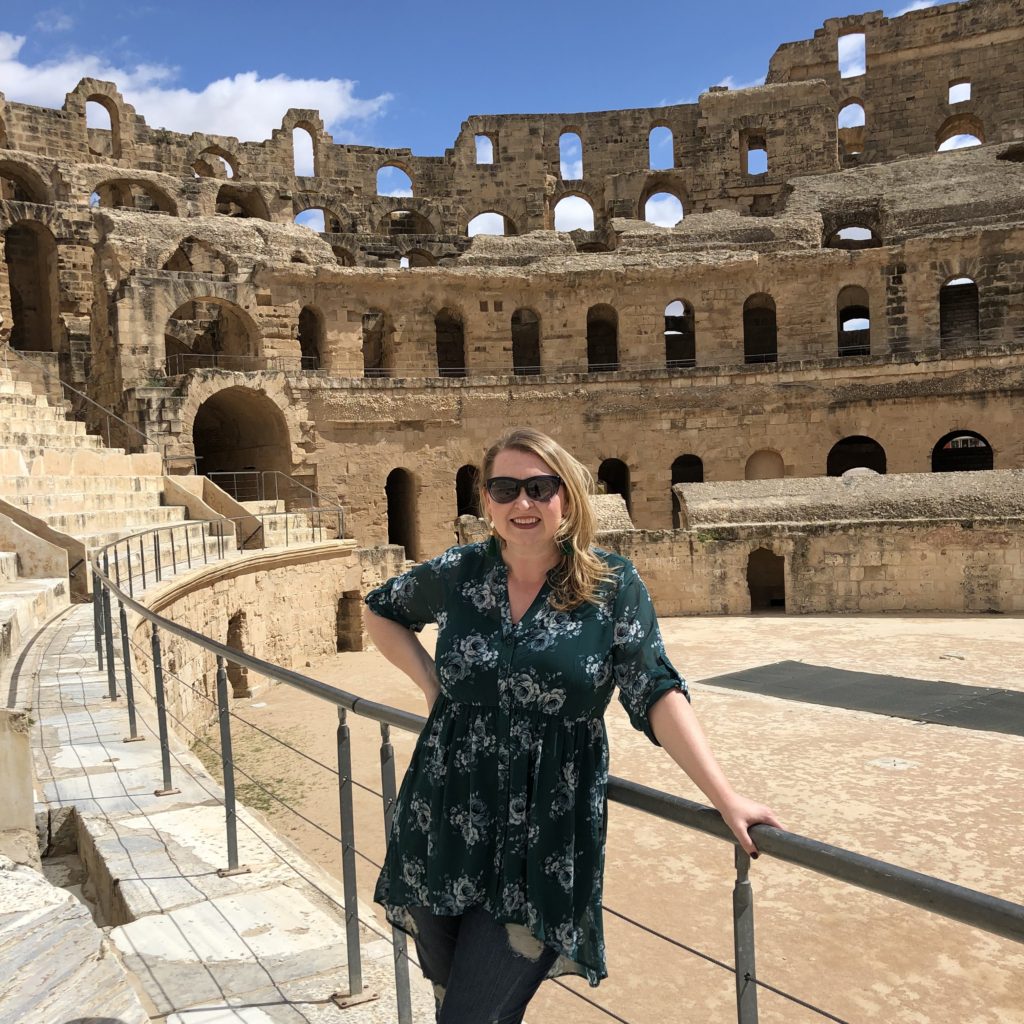 For you Star Wars fans there are several places to visit where filming took place- I'd recommend Matmata and Medenine as those were the ones we saw, however there are several more. Take the ferry over to Djerba Island. If you like urban art than stay in Djerbahood where there are 250 murals that were painted in 2014. Many are faded, but I loved exploring the town and coming across these artistic delights.
4. Taif, Saudi Arabia
In March I also took a weekend trip with a big group of friends to see the Rose Festival in Taif. Taif is located southwest of Riyadh and is an easy 1hr flight. The Rose Festival takes place from mid-March to the end of April each year. This is the time of year that the Damask roses bloom. These roses are world famous and the oil is quite expensive and is used in many popular perfumes like Lancome and Givenchy.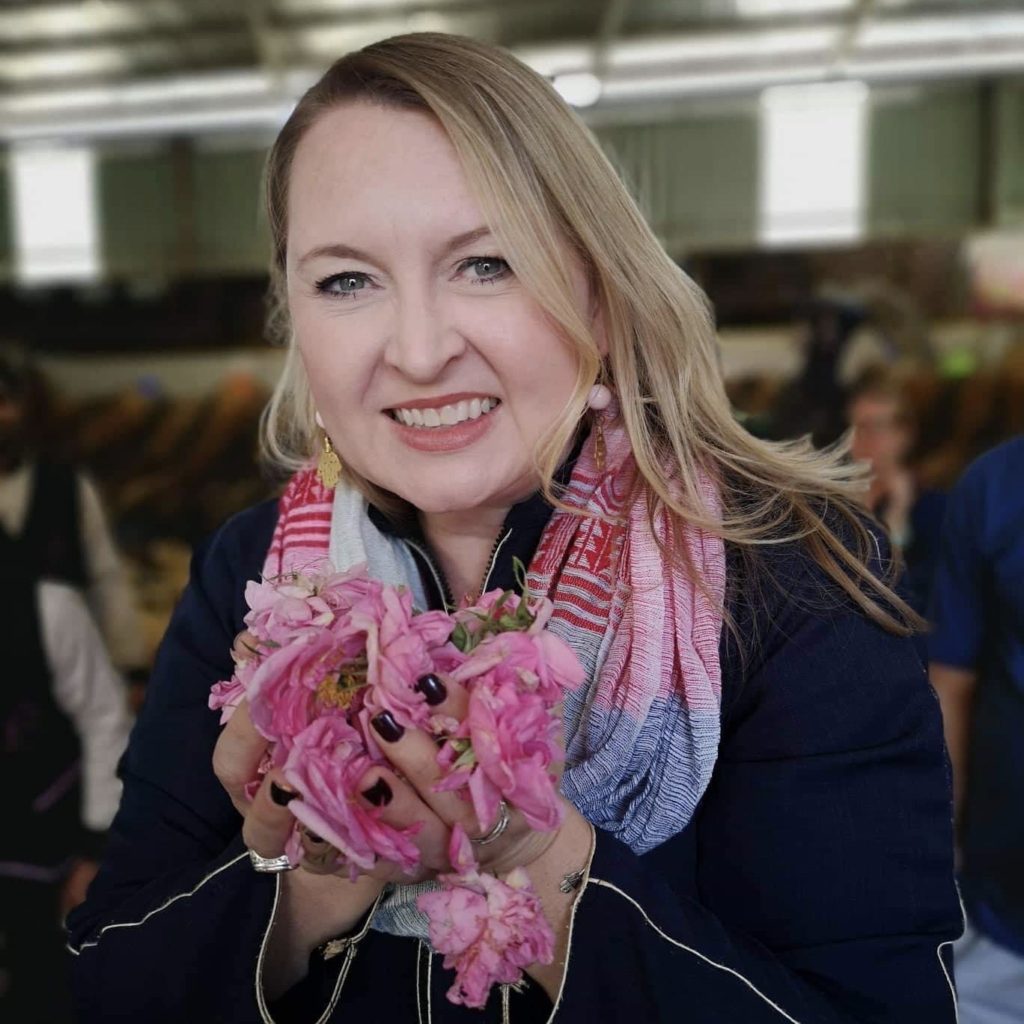 If you visit during this season you can visit the rose farms and learn how the oil is collected, see the roses in bloom, and buy a dizzying array of rose products. But that's not all there is to do in Taif. You can take in the breathtaking views of the Al-Hada mountains and see the equally famous red butted baboons. I'm not a fan of monkeys so I tend to steer clear and watch them from afar. The regional Al-Shareef museum is well worth a visit and gives you a historical perspective of the area. You can take a cable car down to the village of Al Kar and take in the mountain views- this was a highlight for many in our group.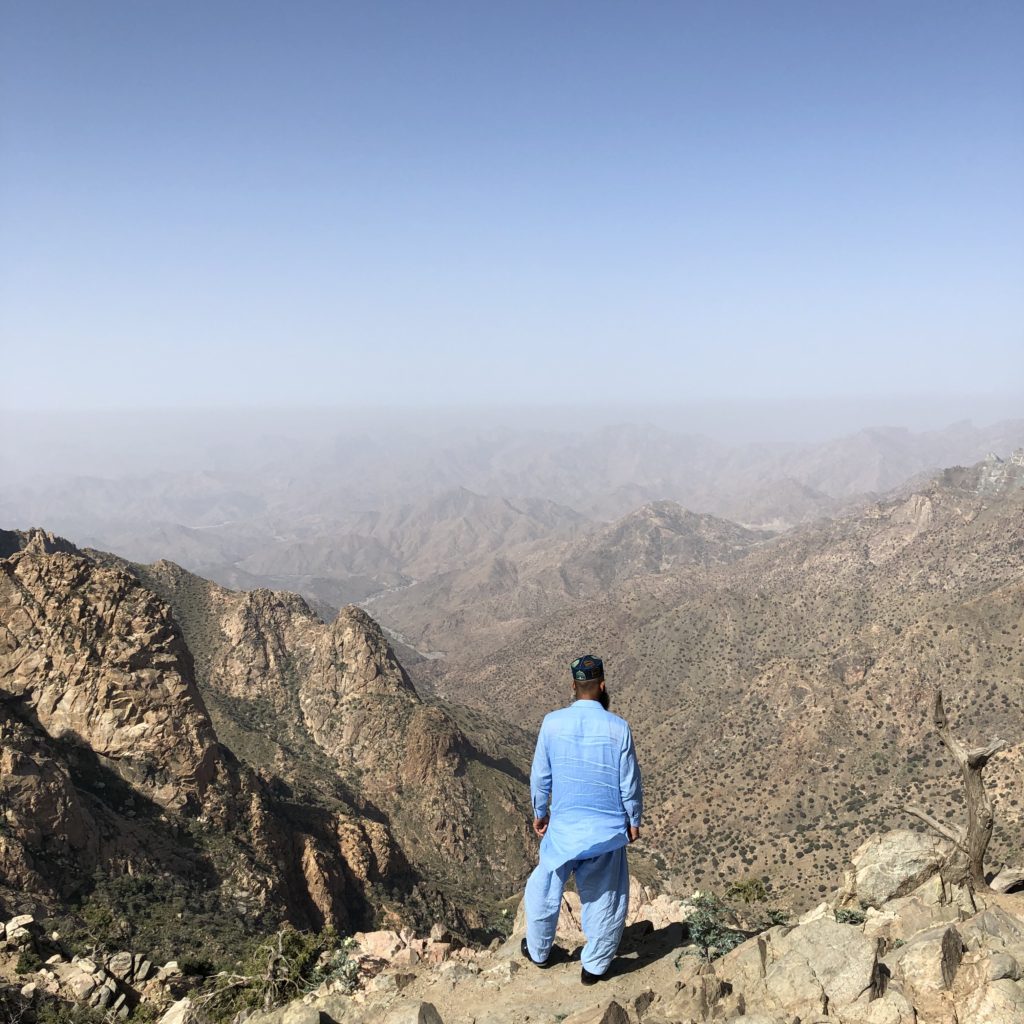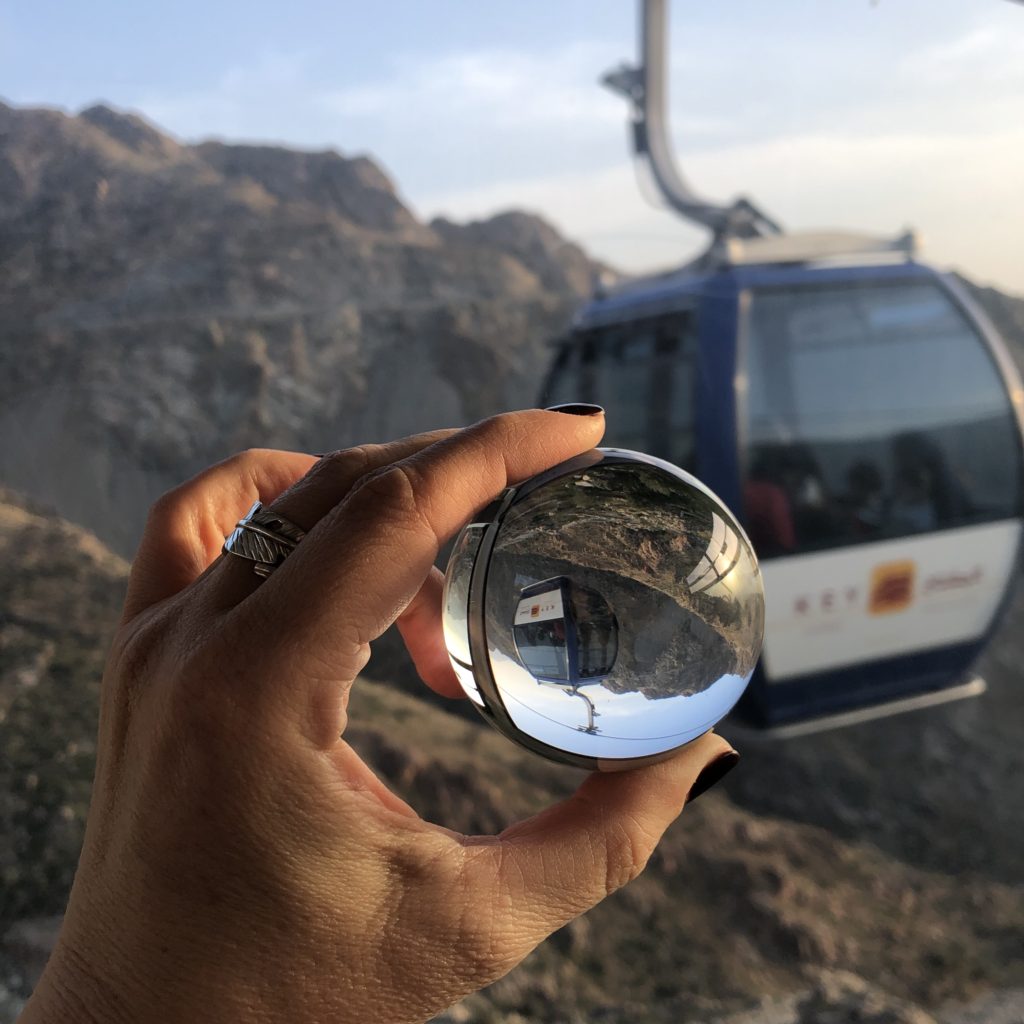 A visit to Taif should also include a trip to the local market. Honey from this region is said to be the best in Saudi so definitely take some home with you. We feasted on local Taif bread that is made of 7 types of flour, and ate some of the best chicken of my life prepared in a traditional Yemeni way. For those of you Saudi based I'll keep you posted on an upcoming weekend to visit Taif in March or April to see the roses. You won't be disappointed.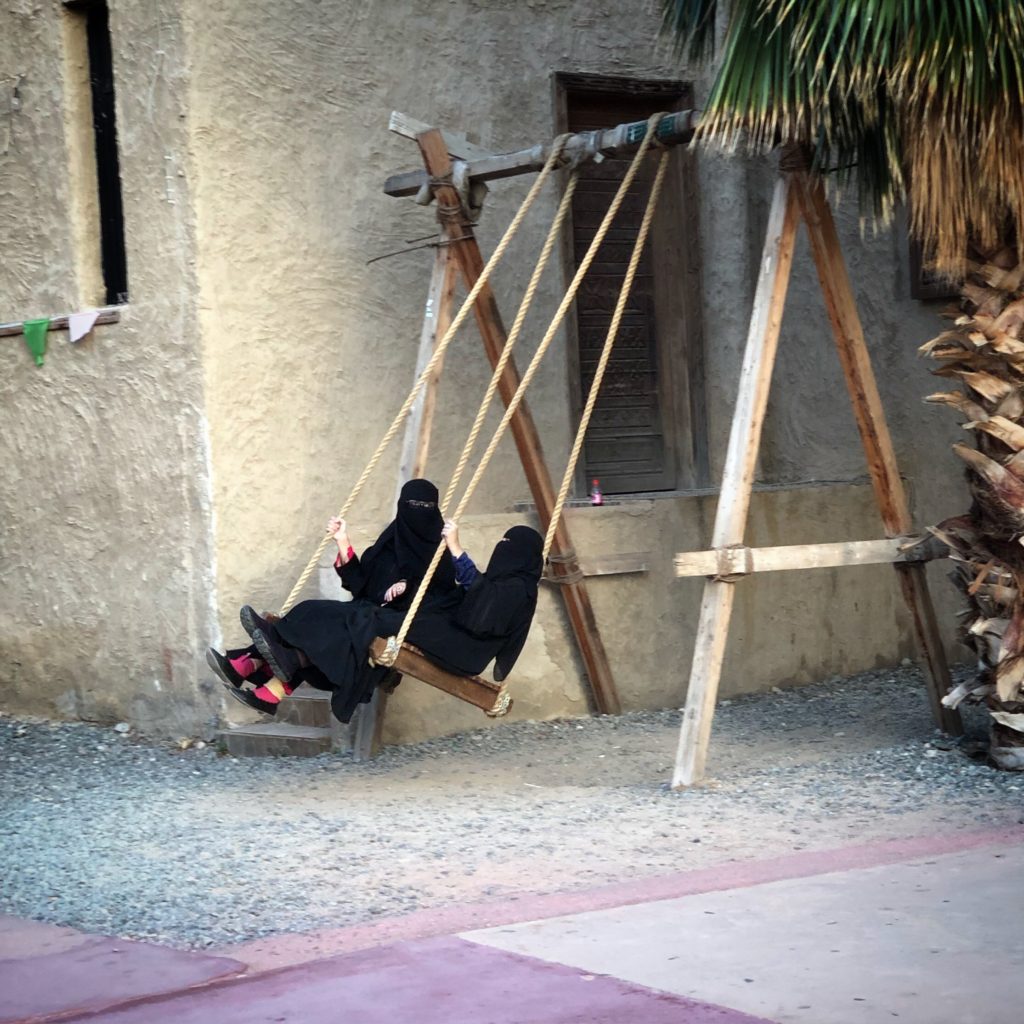 5. Kazakhstan
So if you've been following my blog for a while then you know I like to visit some off the beaten path locales. Kazakhstan was one of 2 "Stans" I was lucky enough to visit in 2019. For a week in June, Boobae and I flew to Almaty, Kazakhstan. It was the first of the two Eid holidays and the flight schedule and price was right. We based ourselves in Almaty and did day trips from there. We also ate some fantastic food (not Kazakh food) and sipped wine to my hearts content.
Almaty is a really green city with tons of parks so it's great for just leisurely strolling. The Opera House is a really cool building and Zenkov's Cathedral has a real fairy tale air to it. We did a food tour which was essentially a walking tour that included food and we visited the Green Market. I love to visit markets when I'm traveling to see the fresh produce and mix with the locals. On the food tour we also visited a local restaurant to taste some local dishes. If you are vegetarian skip along to the next paragraph. I hate to say it but Kazakh food was just not great. First they eat horse and I just couldn't get my head around it. Boiled meat with no seasoning is never good and fermented camel milk tastes exactly how it sounds. I'll leave it at that.
We visited Big Almaty Lake which has stunning mountain views and the turquoise waters of this natural reservoir are the perfect backdrop for photos. We visited Tamgaly-Tas which is a canyon set alongside a river to see some petroglyphs. As it turns out the petroglyphs were at a place hours away called Tamgaly. This particular travel day was a bit of a miss as our driver had no idea where we were going and in the end we saw some stunning scenery, but none of the actual things we had set out to see. Such is life.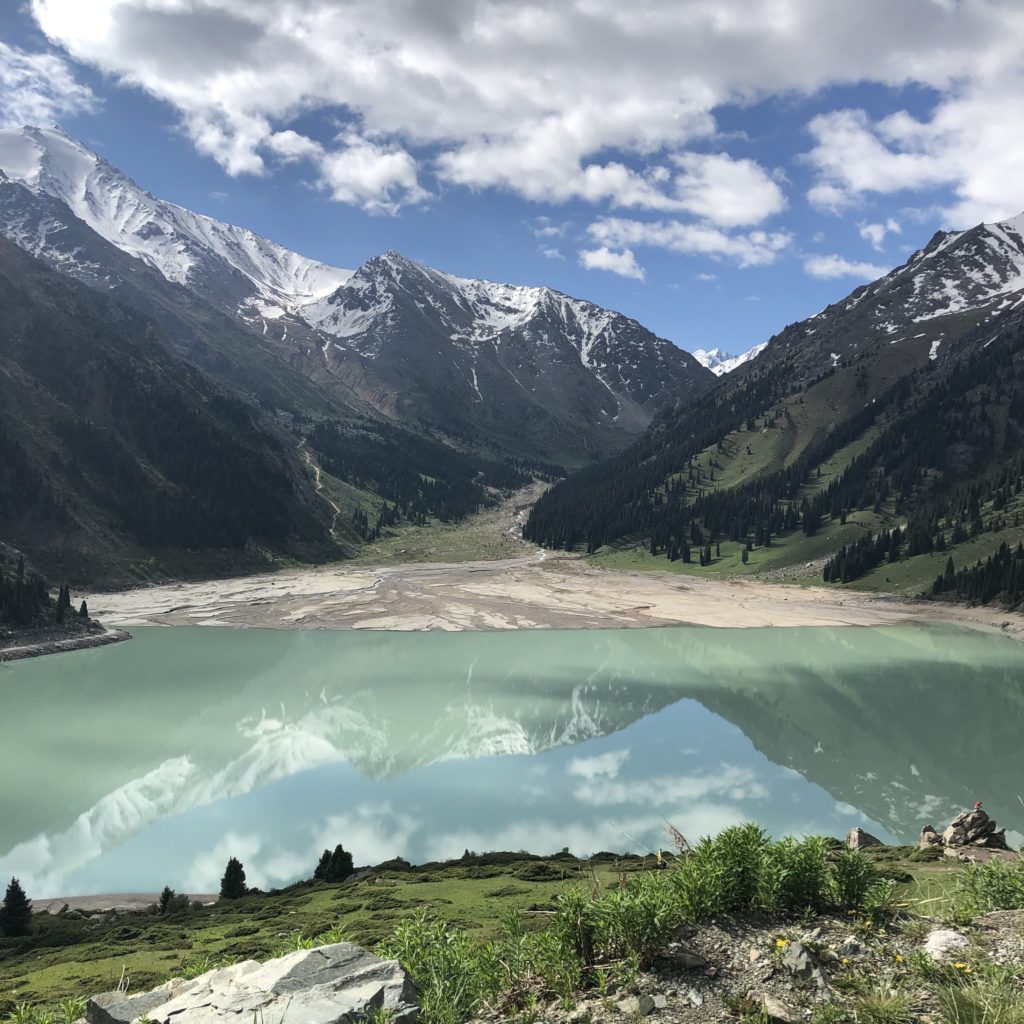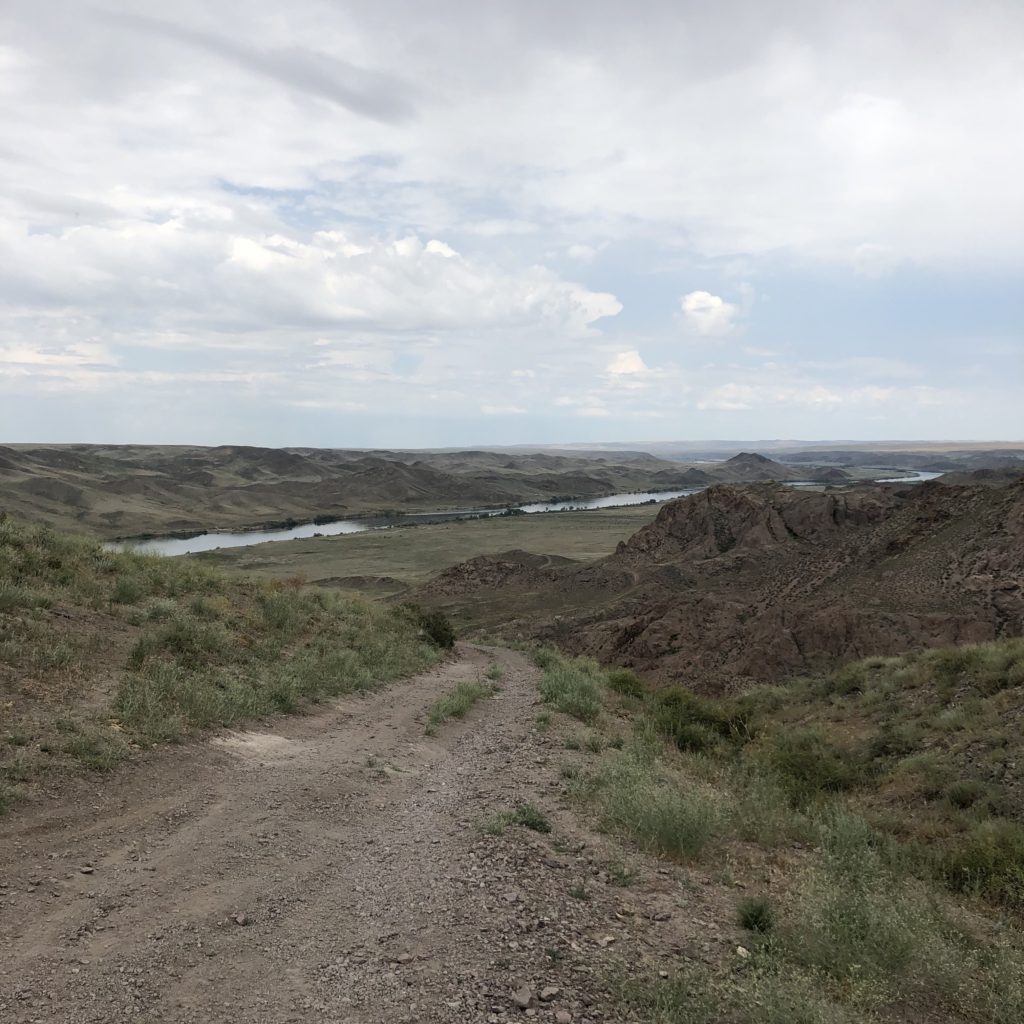 We visited the Museum of Rare books which involved us getting quite lost in a huge historical building but we eventually found what we were looking for. We visited a nomadic cultural center with traditional Kazakh people wearing traditional clothes and learned about the culture and traditional sports like archery and horsemanship. The best thing we did though was visit this abandoned hospital that treated WW2 veterans. It was creepy and I loved every second of it. So that's Kazakhstan, but obviously it's a huge country so there's loads more a person could explore.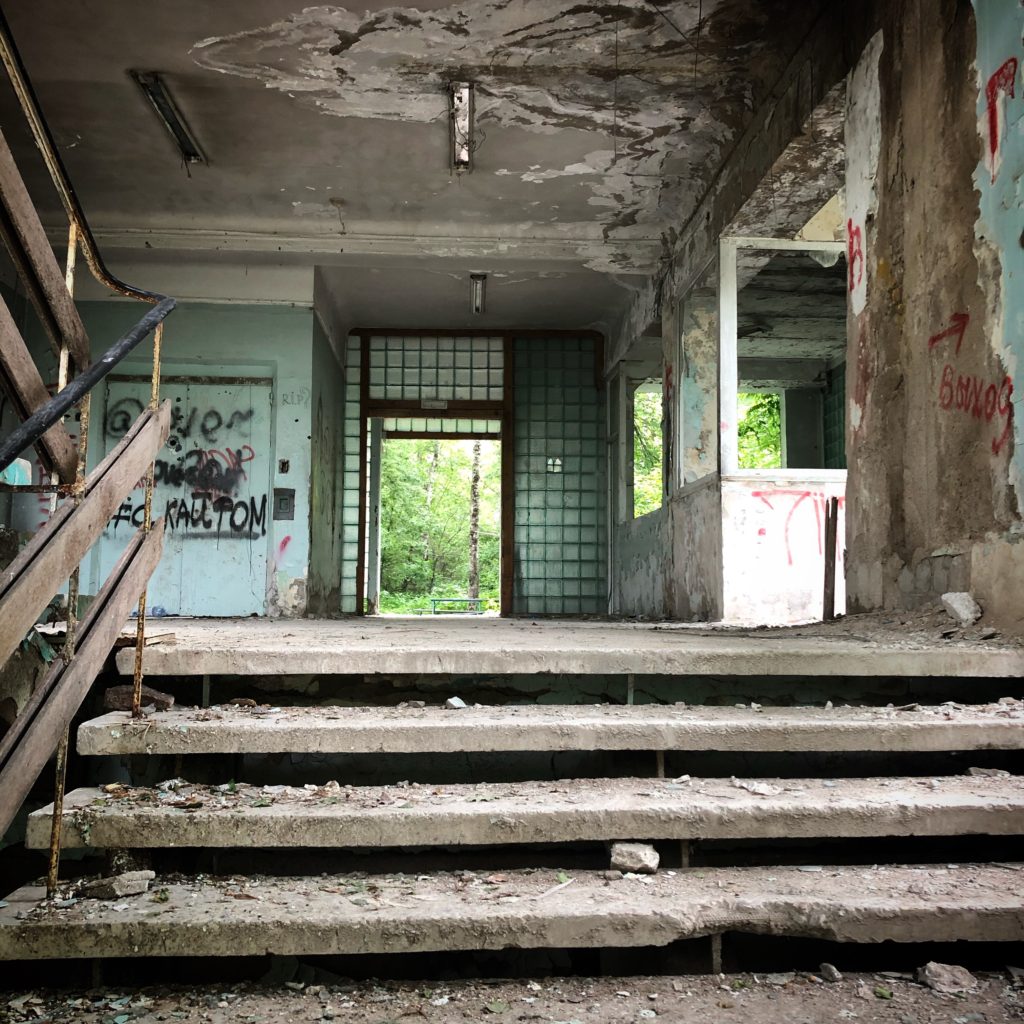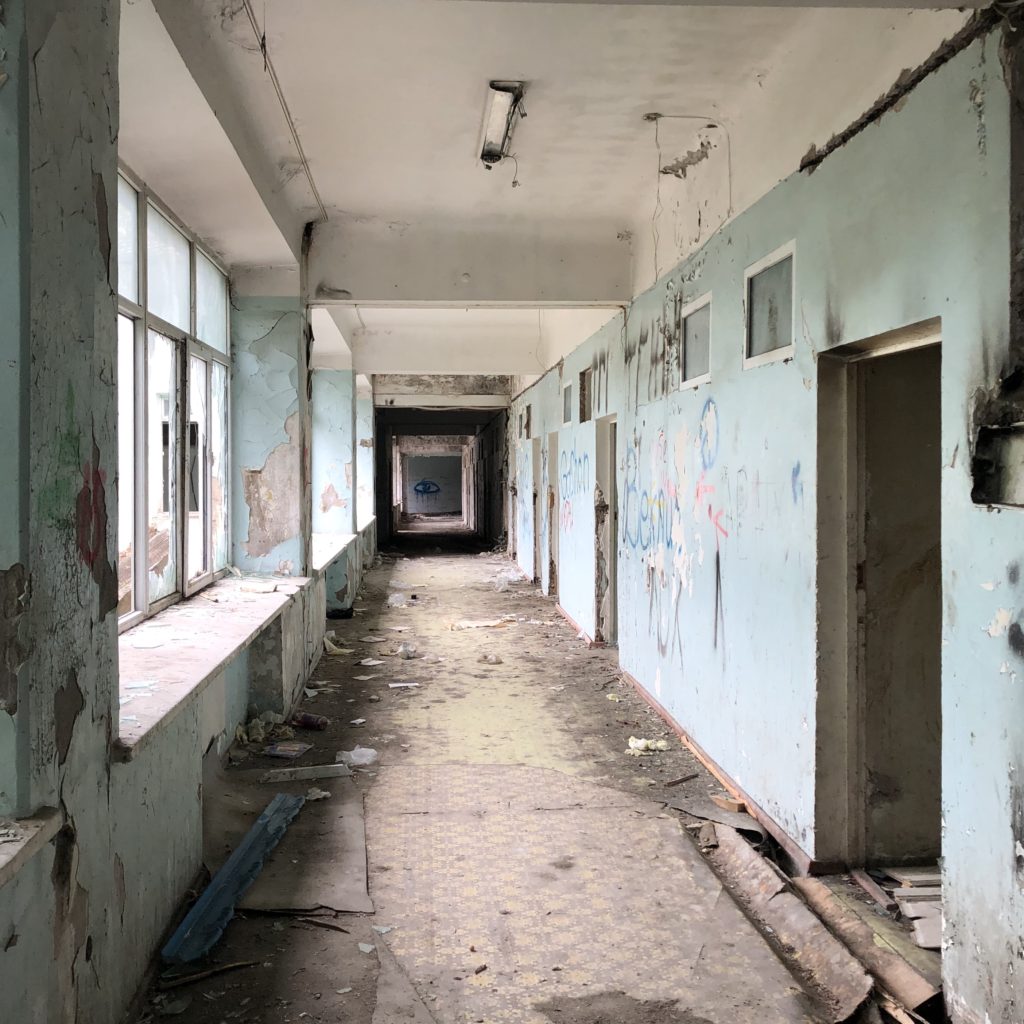 6. Al Soudah, Saudi Arabia
In August I flew to the Asir region of Saudi Arabia which is in the south, bordering Yemen. I was invited to attend the Al Soudah Season festival and was super pumped to explore a region of Saudi I hadn't previously visited. The festival was held on Al Soudah mountain which is about a 40min drive from the city of Abha. This is the highest point in Saudi Arabia and the landscape and mountain views are spectacular.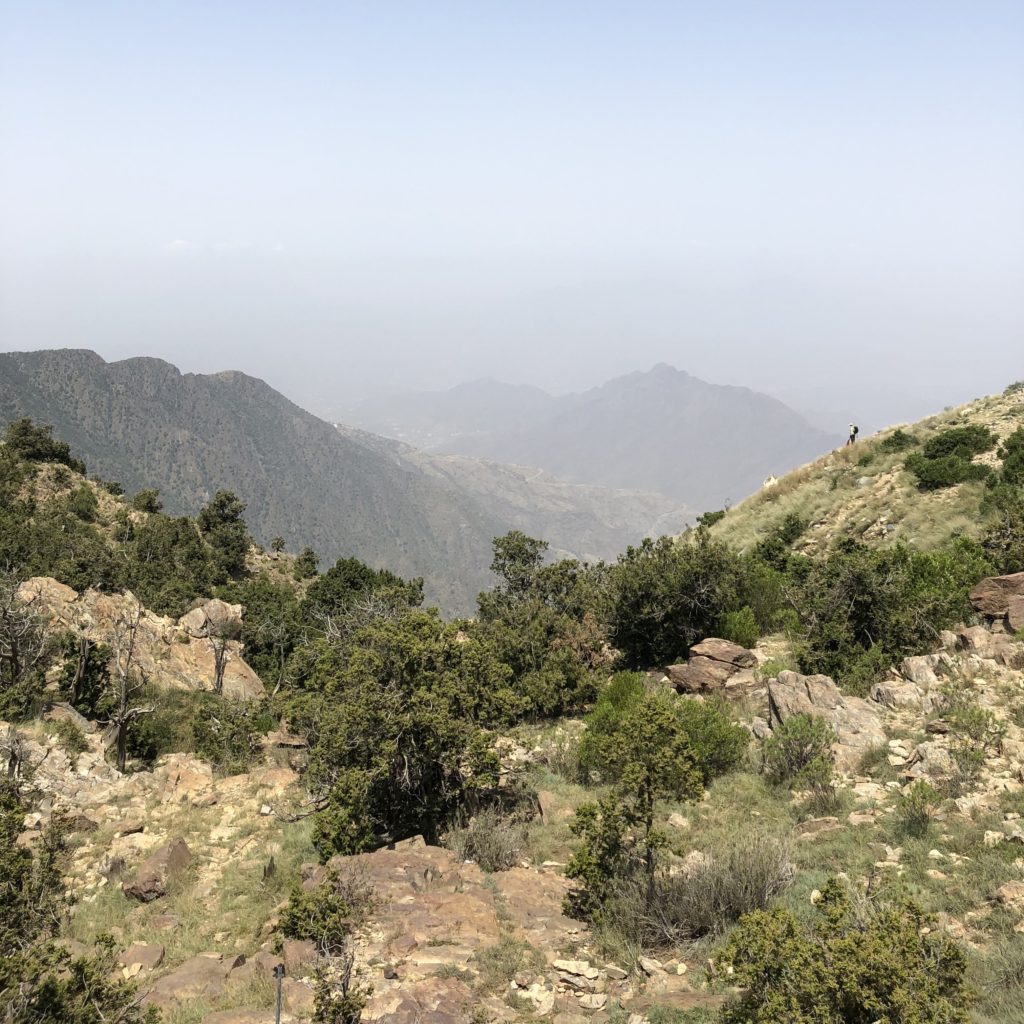 If you visit the Asir region make sure you venture down to the village of Rijal Almaa on the valley floor. This historical village was on the trade route from Yemen up to Mekkah and it is on the tentative list of upcoming sites to be awarded UNESCO status. The village consists of around 60 palaces made of clay, mud and wood and you can wander from the better preserved ones into the ruins. I was fortunate enough to explore with fellow blogger Blue Abaya and we took a bunch of photos. Late afternoon really is the best time as you will the perfect light. Apart from Al Soudah festival, there is also the "Flowerman Festival" which took place in August of 2019. 2020 dates not yet released.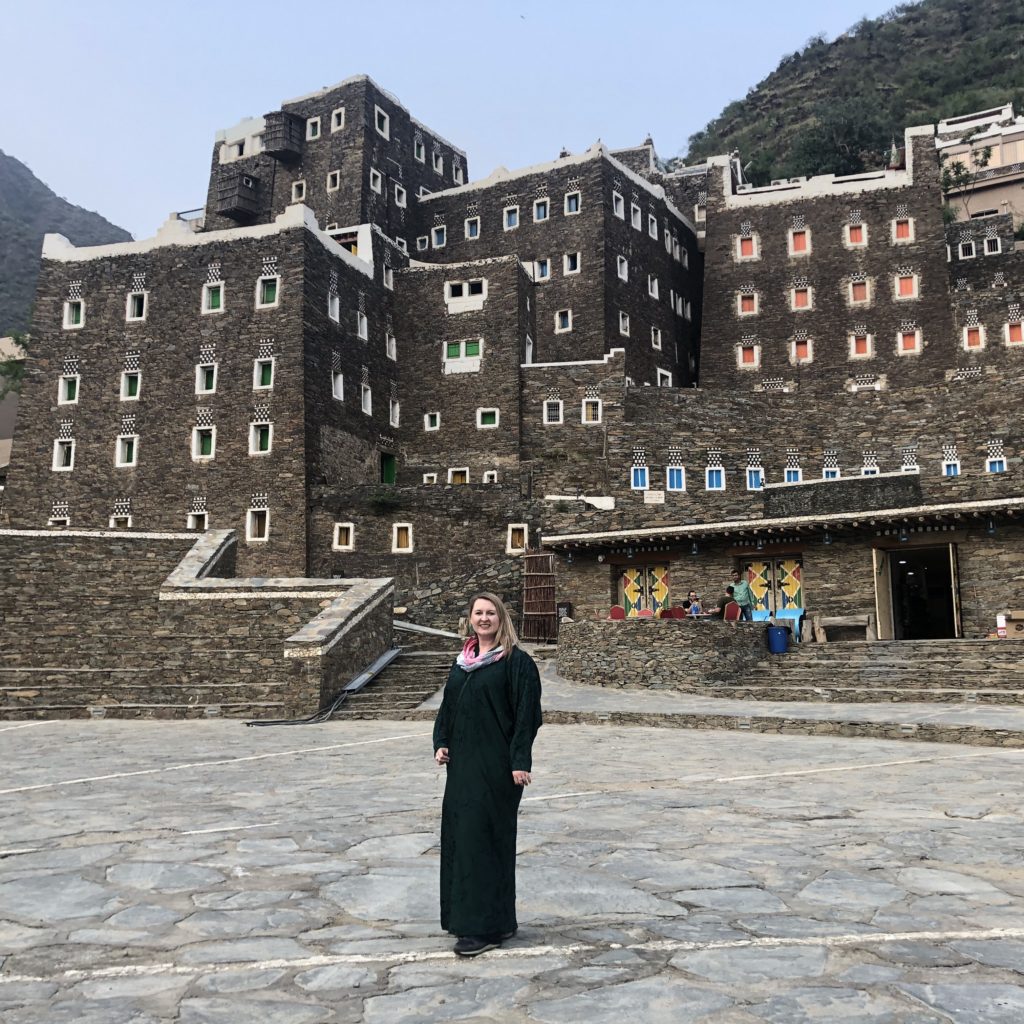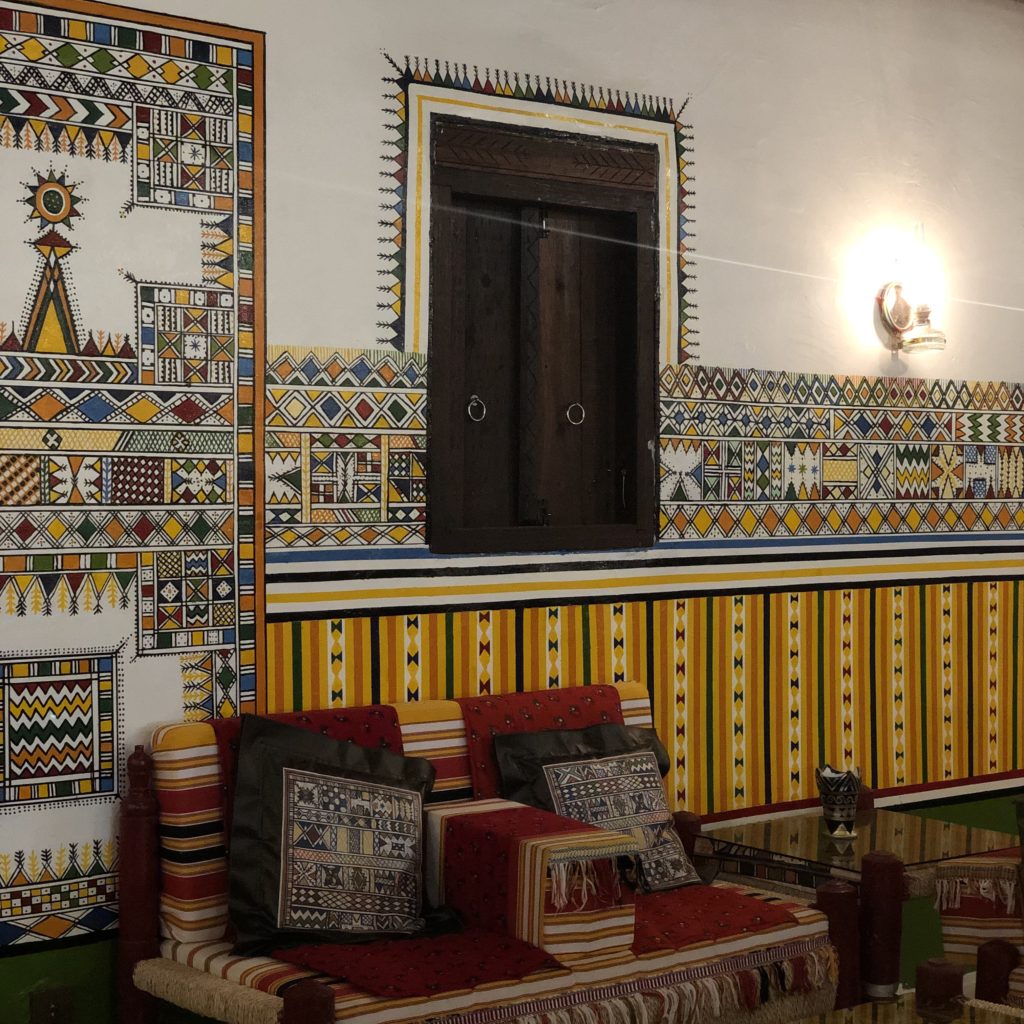 7. Mauritius
In August we escaped the oppressive Saudi summer for 7 nights of "winter" south of the equator on the island of Mauritius. I booked our trip so we stayed on every side of the island. We stayed 2 nights on the west coast, 3 nights on the northern coast at a rather disappointing all-inclusive, 1 night on the east coast and 1 night on the south. Mauritius is a seriously stunning country. It was winter while we were there so the temps were like 20-25C which to me is perfect. Here were a few of the highlights….
Our taxi driver in Port Louis named Kalam was the absolute best. He had a pet bird named Bebe who sometimes drove with him but also had a slightly jealous side (Bebe not Kalam) and I was so all about that damn bird. Boobae wasn't nearly as impressed as I was, but I'll tell you that 4 months later I'm still getting whatsapp pictures of Bebe. We spent an afternoon exploring the capital city of Port Louis- if you go, make sure to visit the UNESCO site of Aapravasi Ghat. It's an absolute must and tells the history of slavery on the island. This is extremely important seeing that 70% of Mauritians today are ancestors to these indentured laborers.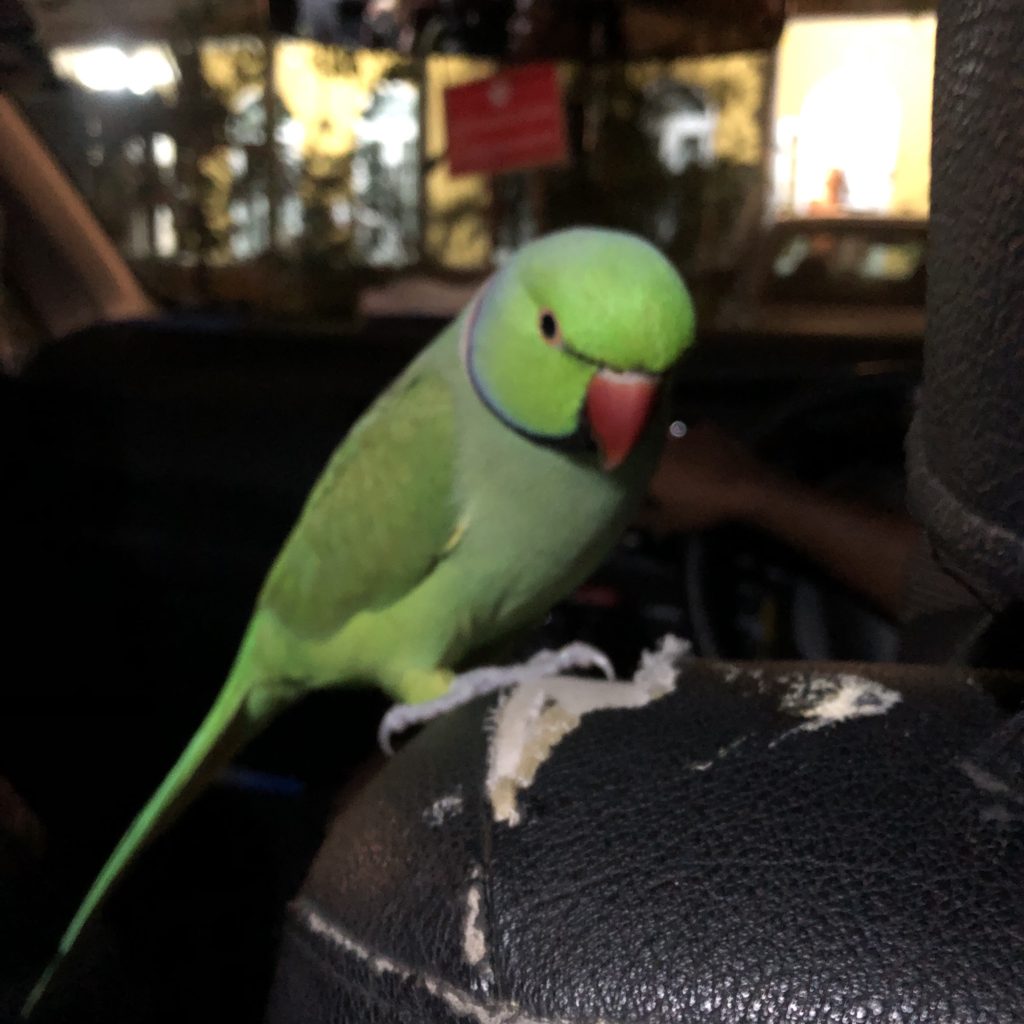 If you are a foodie than choose your all-inclusive hotel based off the food reviews otherwise you might end up disappointed like me. Food is a big part of travel for me, and I don't want to eat every meal at a buffet that feels like it's some distant cousin's wedding. The drinks however were very on point. Make sure to sit and watch the sunset every day. Mauritian sunsets are amazing and I took photos every single evening.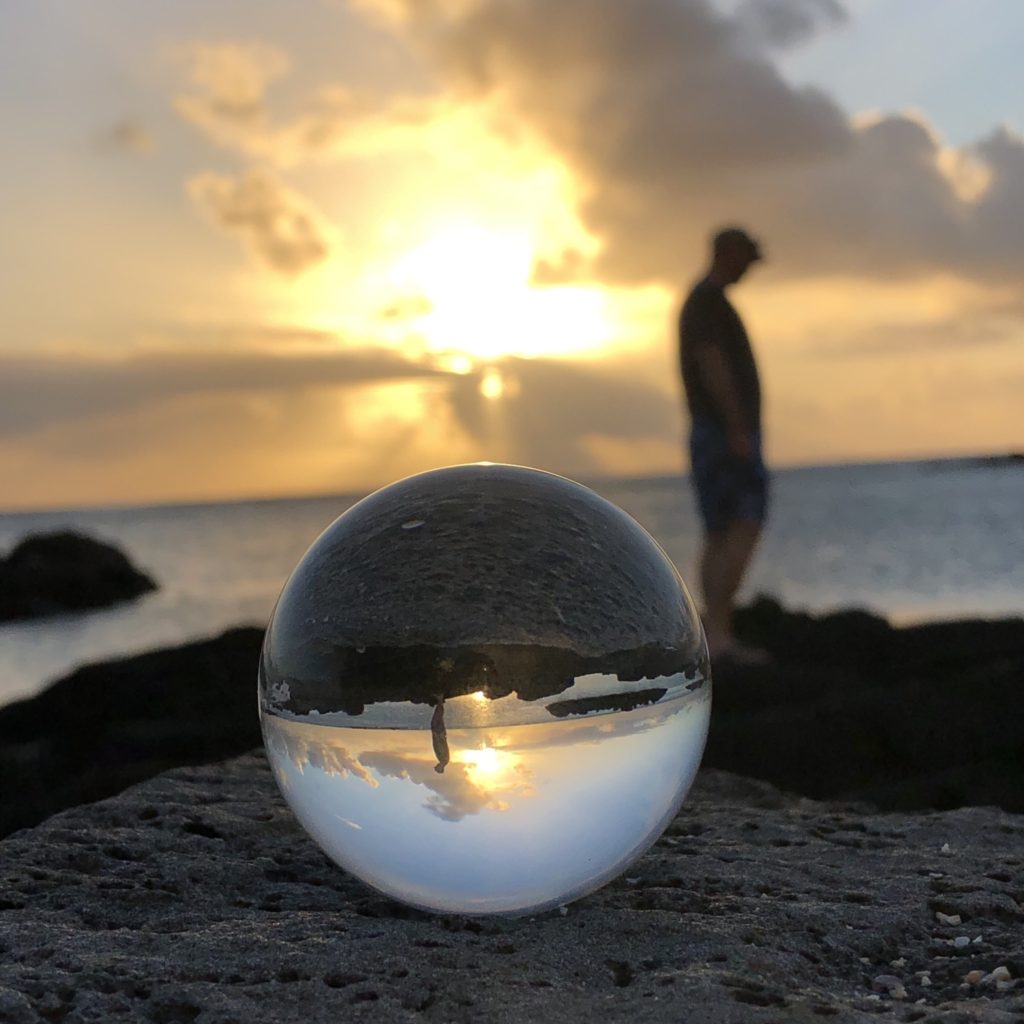 As I mentioned we spend 1 night on the east coast and besides that damn bird Bebe this was my favourite part. We stayed at this boutique hotel called Salt of Palmar and although it wasn't cheap it is seriously my favourite hotel. Like ever. And no I'm sadly not getting paid to say that. This place was so aesthetically pleasing, the colour scheme and decor were totally my jam, and the food was out of this world. Like no joke. The entire concept of the hotel is to locally source everything and be environmentally conscious. There are no single use plastic products. Every guest is given an aluminum water bottle that they can fill up around the resort. I vow to return and stay there again.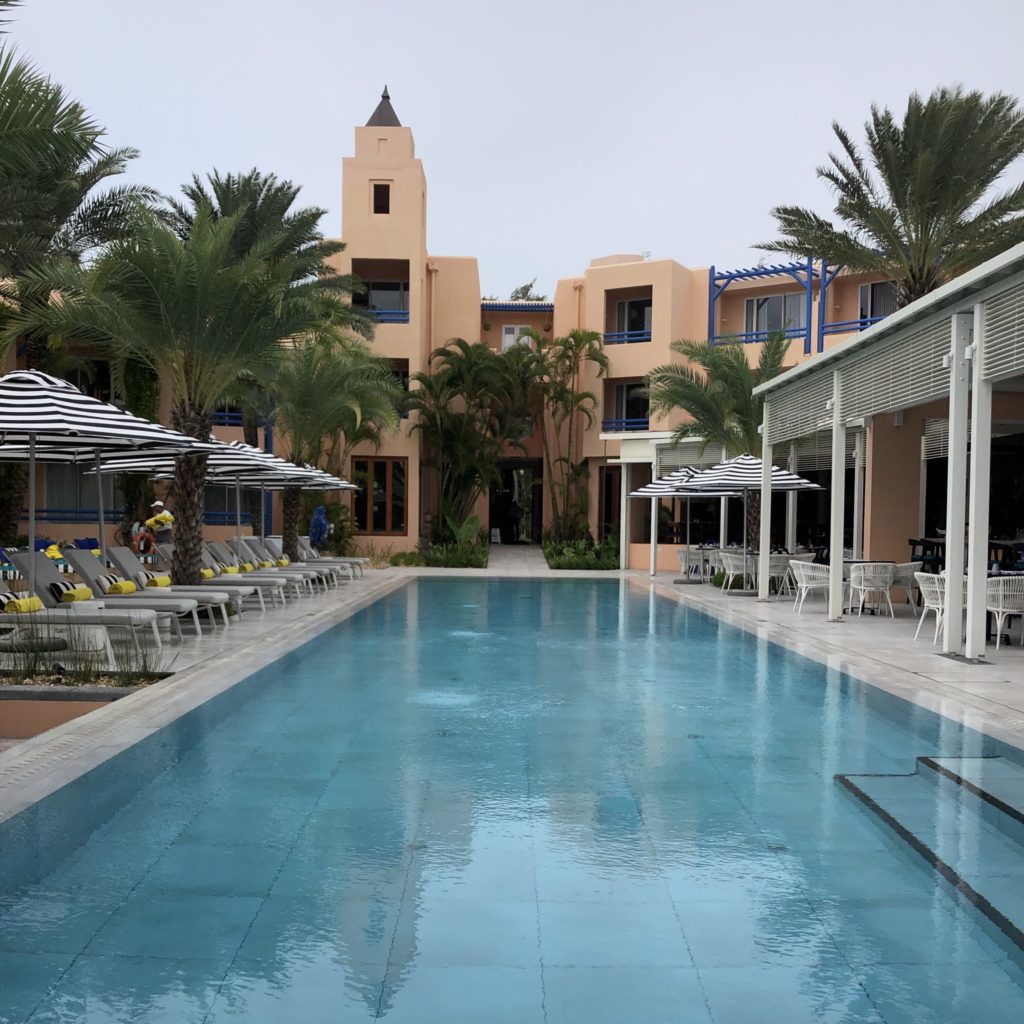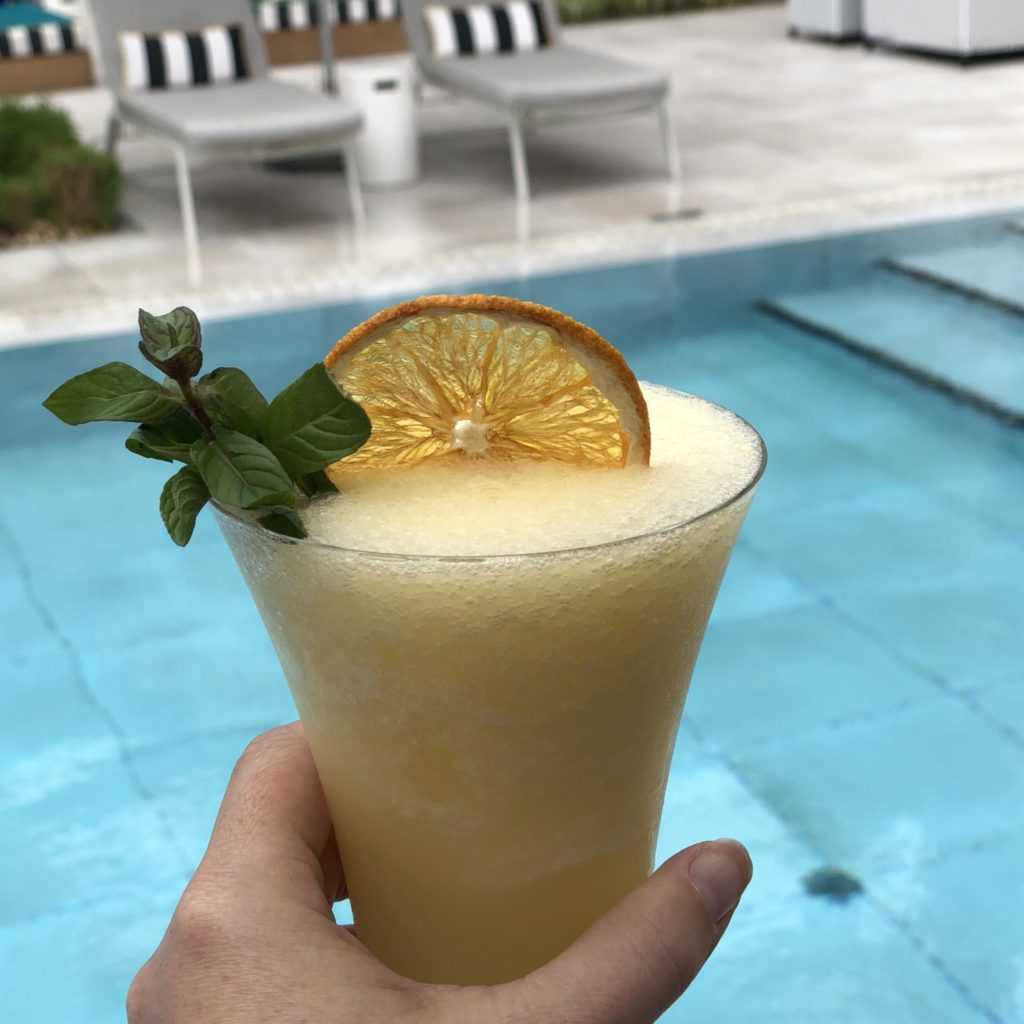 We spent a day touring to the south of the island. We visited the temple of Ganga Talao, the Black River Gorges, the Chamarel waterfall, went zip lining and saw the changing colours of the Seven Coloured Earth before spending our last night in a lovely bungalow with what is quite possibly the best view on the island over looking Le Morne. It was a lovely trip.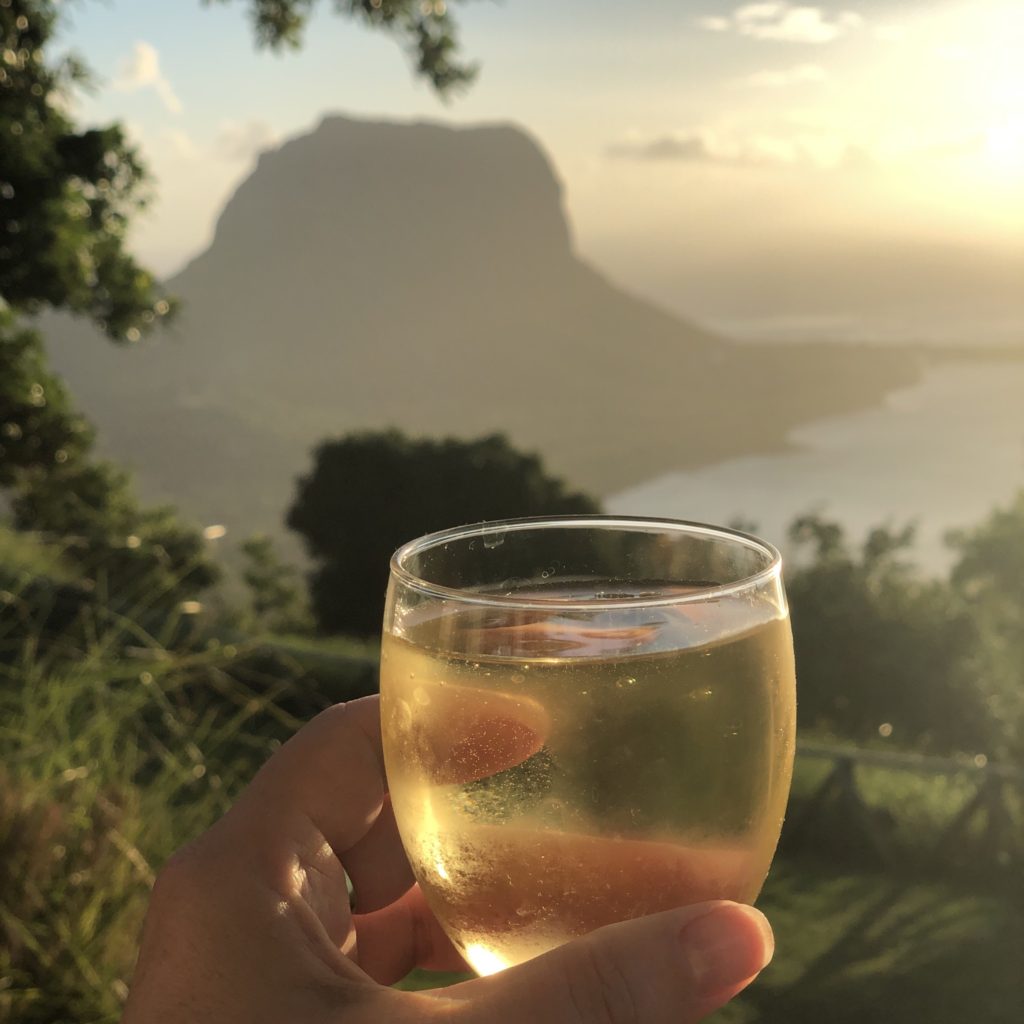 8. Armenia
In September I took a solo trip to Armenia. I based myself in Yerevan and explored it a couple days and then booked a lovely guide to do day trips out of the city. There is a ton of things to see in Armenia. For me it was pretty similar in landscape to when I visited Georgia (the country) and the food was pretty similar. I'm sorry to say though that I preferred Georgian wine to Armenian. I visited so many monasteries on this trip but these were the standout sites from the trip….
Sevanavank Monastery dates from the 9th century and overlooks Sevan Lake and that area is beautiful. I loved the white stones of Haghartsin Monastery complex from the 10th-13th century. It was interestingly recently renovated by the ruler of Sharjah in the UAE. The day we visited it was rainy and foggy which made it all the more cool as you pretty much drove out of the forest and then bam the monastery was visible. If you are in the town of Dilijan make sure to stop at the restaurant Tava. You won't be sorry.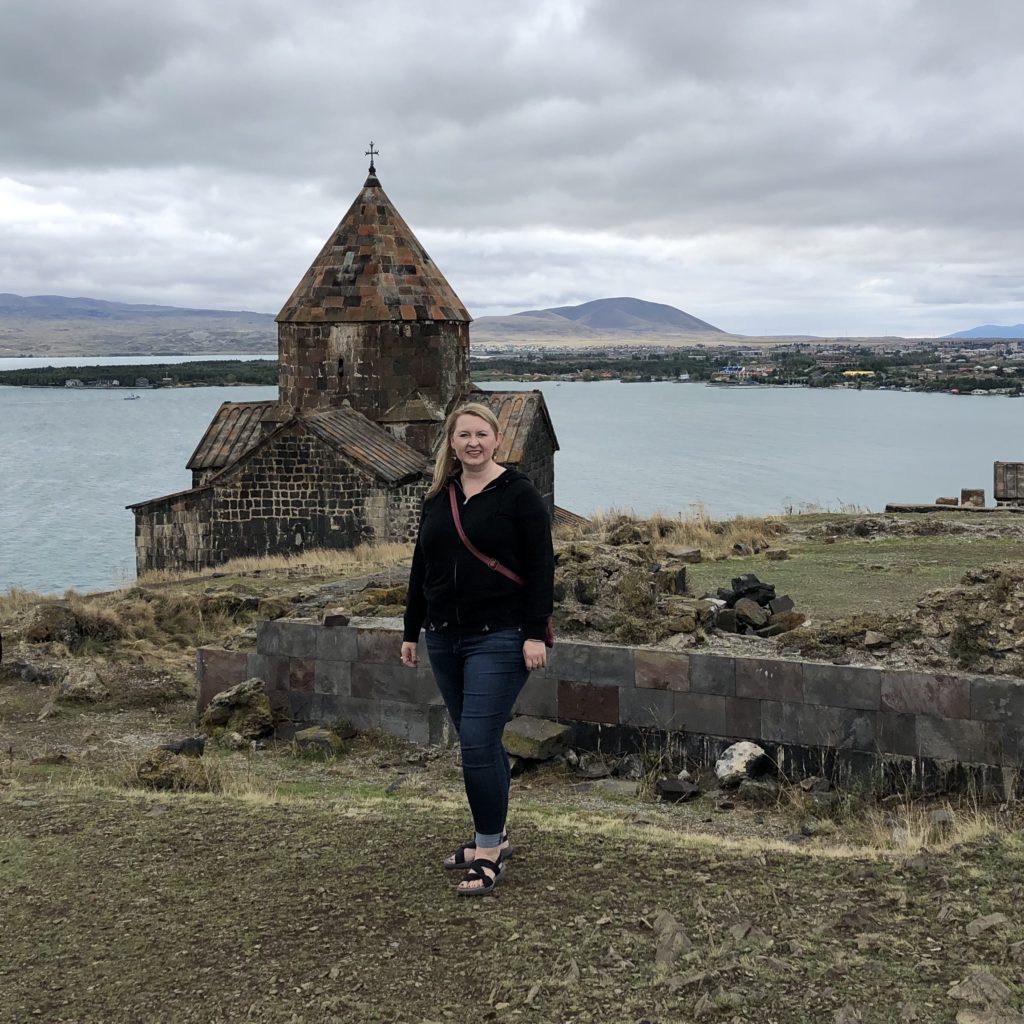 The 13th century Noravank Monastery is tucked into the red rock cliffs and I image it would be spectacular in the winter when the ground is covered in snow. Zvartnots cathedral ruins date from the 7th century and are well worth a stop, and they are a UNESCO site. Geghard Monastery is build into the cliff and the acoustics inside are amazing. There were professional singers singing while I was there and it literally brought tears to my eyes. It was a really moving moment. The Temple of Garni dates from the 1st century and is the only remaining pagan temple in the region. It is fantastic.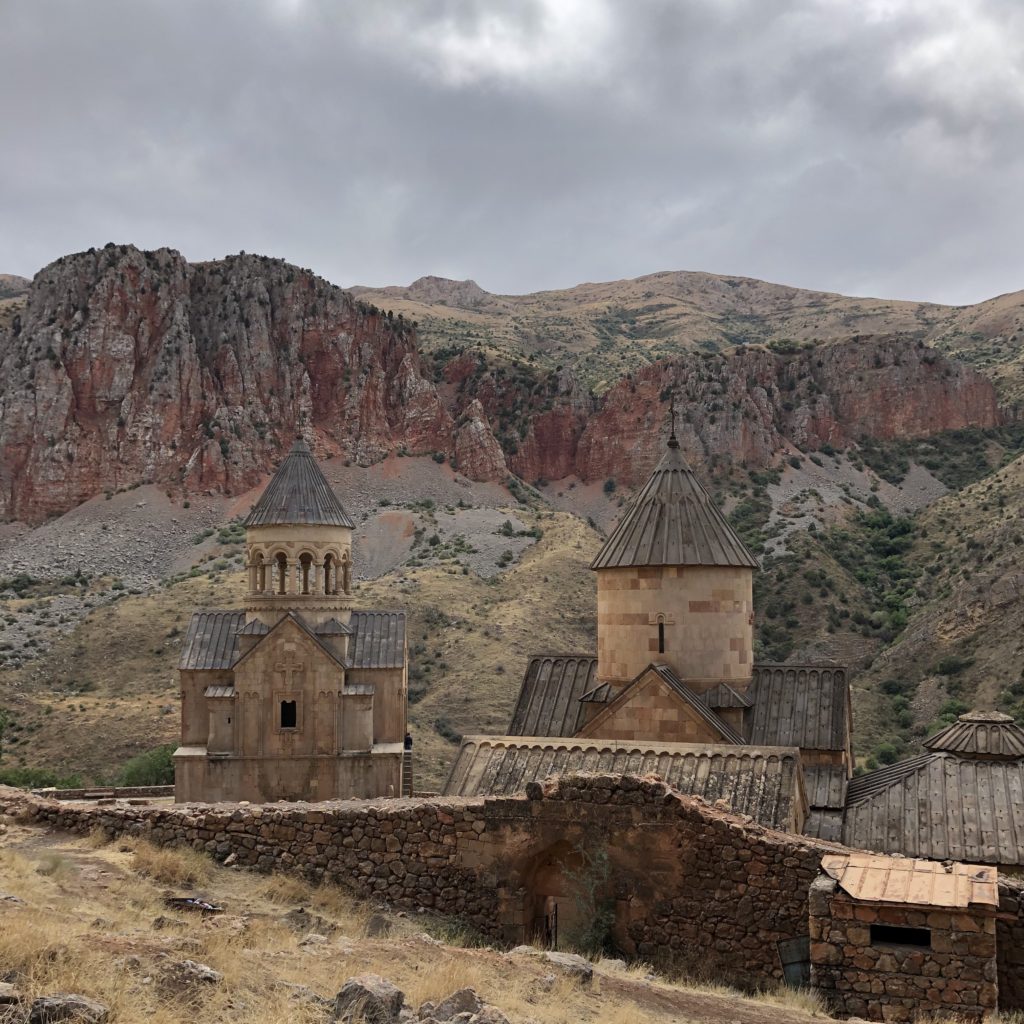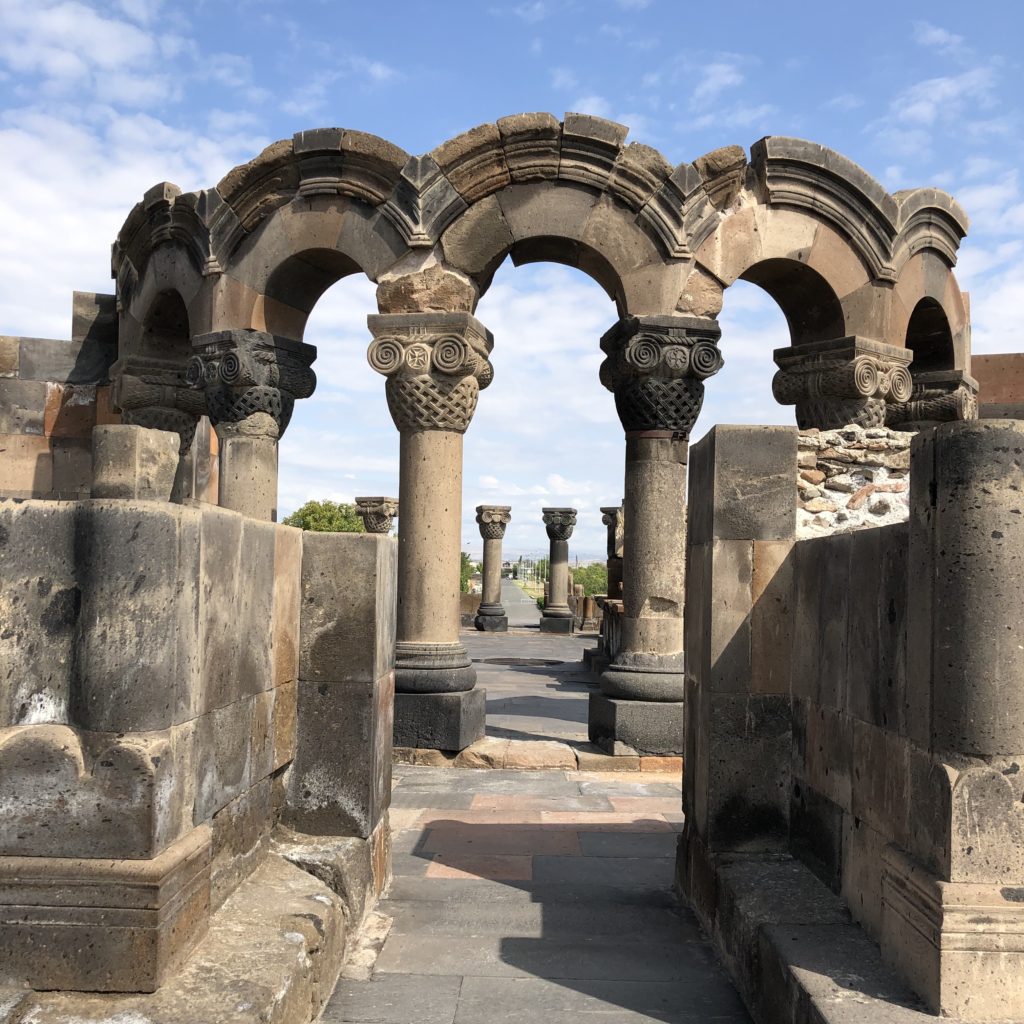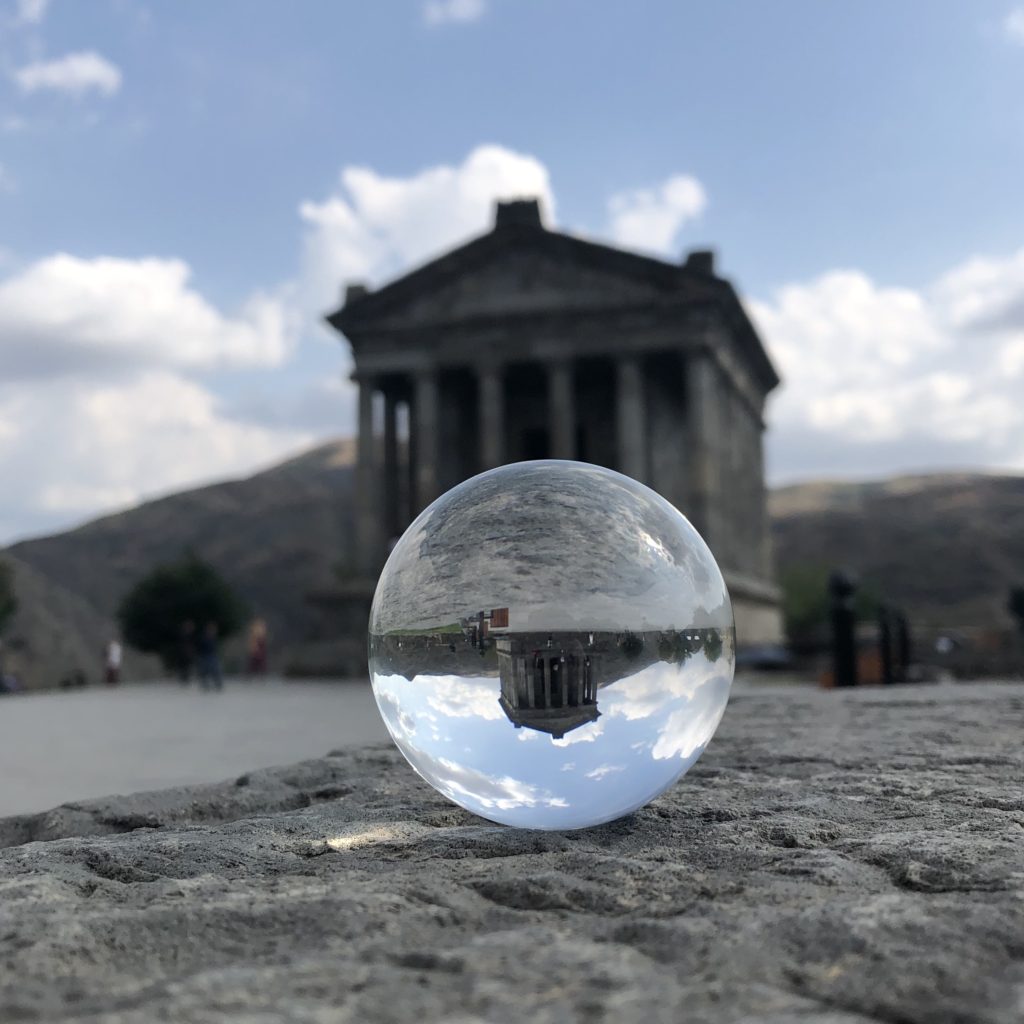 If you go to Armenia be sure to learn about the history of the country. Specifically the history with Turkey and the Armenian genocide. It is heartbreaking, but pertinent to understand how territory shifted, so that what is present day eastern Turkey actually used to be western Armenia. There is also a lot of biblical significance to this area. Mount Ararat is where Noah's ark is said to have rested after the great flood. Also if you go I highly recommend Sofi the guide I used. It felt like I was traveling with an old friend!
9. Uzbekistan
Uzbekistan was my 81st country and the highlight of this past years travels for me. I'll be raving about this country to anyone who asks me the question "where should I travel?" for a long time coming. I'm a big lover of Islamic architecture and I absolutely love tiled patterns so Uzbekistan was high up on my list. In October I spent 10 days traveling solo across the country. It is quite easily one of the safest countries I've visited. The only time I felt even remotely unsafe was with the lack of street lights in the old part of Bukhara- but that was just my over active imagination and not a genuine threat to my safety.
I flew into Tashkent and spent a night there and then flew to the small town of Khiva to the northwest of Tashkent. I spent 2 nights here and I'm glad I planned the trip this way. As I moved closer back towards Tashkent the cities got larger. I loved exploring Khiva. All the tourist sites are compact and easy to walk to. Every which way you turn is a photographers dream. The building courtyards are decorated in varying patterns of blue, white and turquoise tiles and I couldn't get enough of it. Also fun fact: Uzbekistan food is really good. Khiva is known for pumpkin dumplings and this green dill pasta topped with like a tomato stew. Both were really good. Be sure to try Plov in every city- it's a very traditional dish from the region made of rice, with meat. Each city has a different variation and I actually quite liked it. Make sure to walk the old city walls of Khiva at sunset.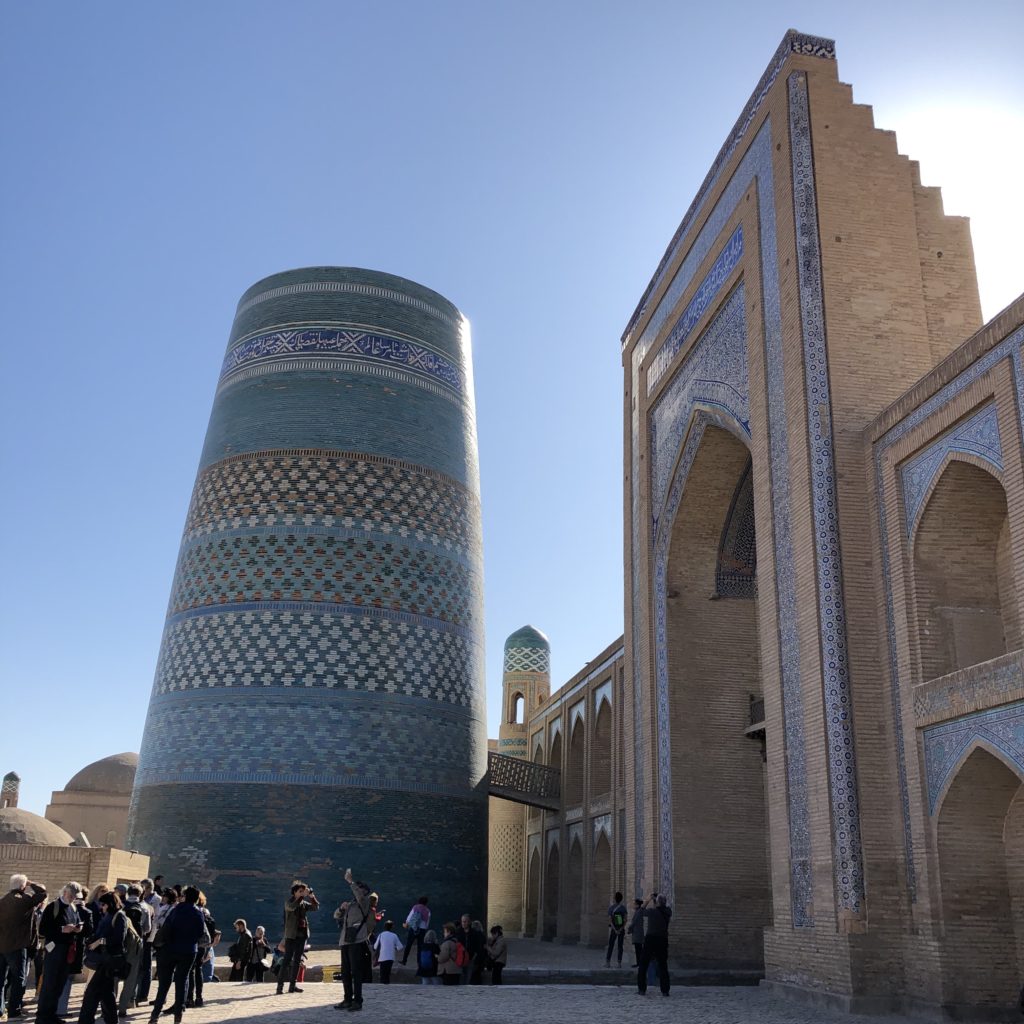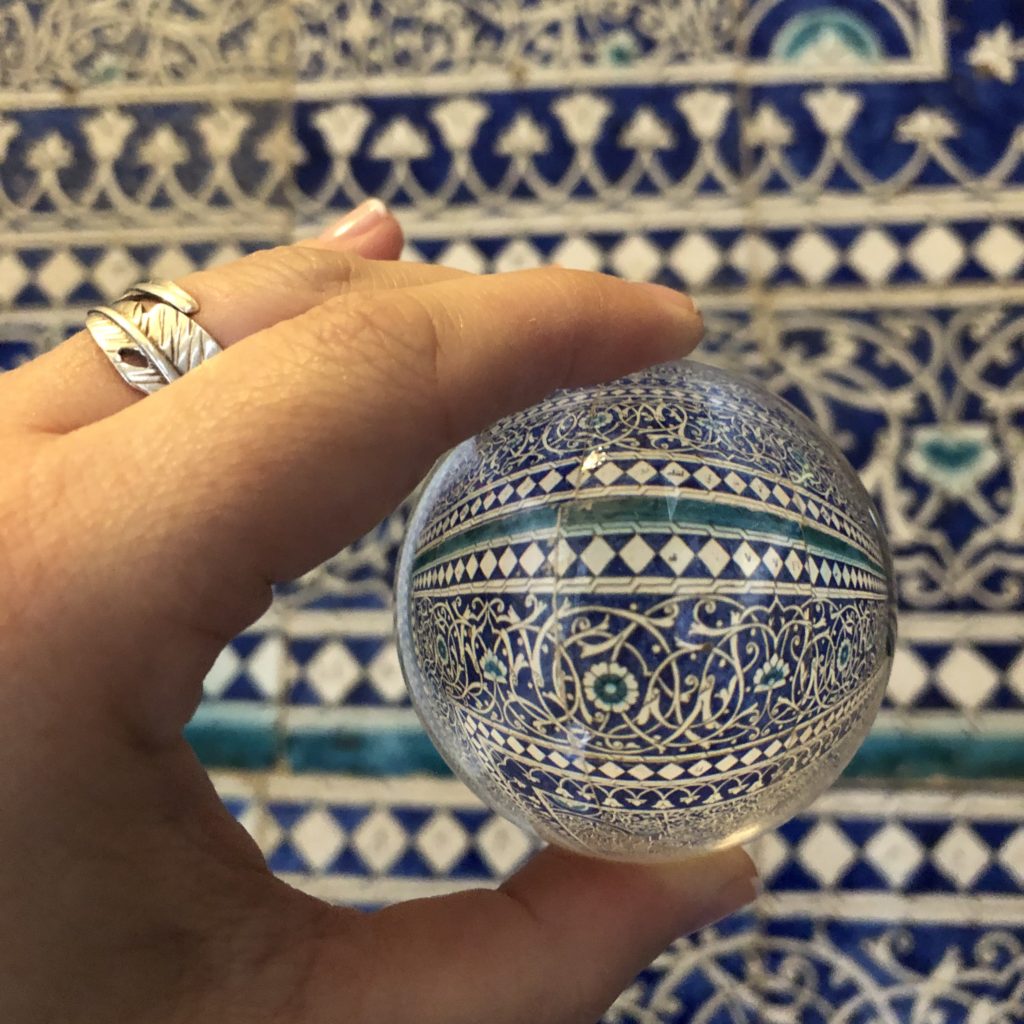 From here I visited Bukhara which is larger and therefore the historical sites are more spread out. The highlights from here were: learning about the Jewish history of the city, and visiting the Kalyan minaret and mosque. The archways are amazing and you'll want to take a bunch of photos. Go early in the morning prior to the tour buses arriving for the best pictures. Bukhara is known for its fancy pottery and it's the place to buy dishes. Which naturally I did– and I'm total shit at bartering so I probably overpaid, but I love them. Just outside of the city is Sitorai Mohi Hossa the Emir's summer palace. It is well worth a visit and the main entrance gate is the most colourful I saw in Uzbekistan.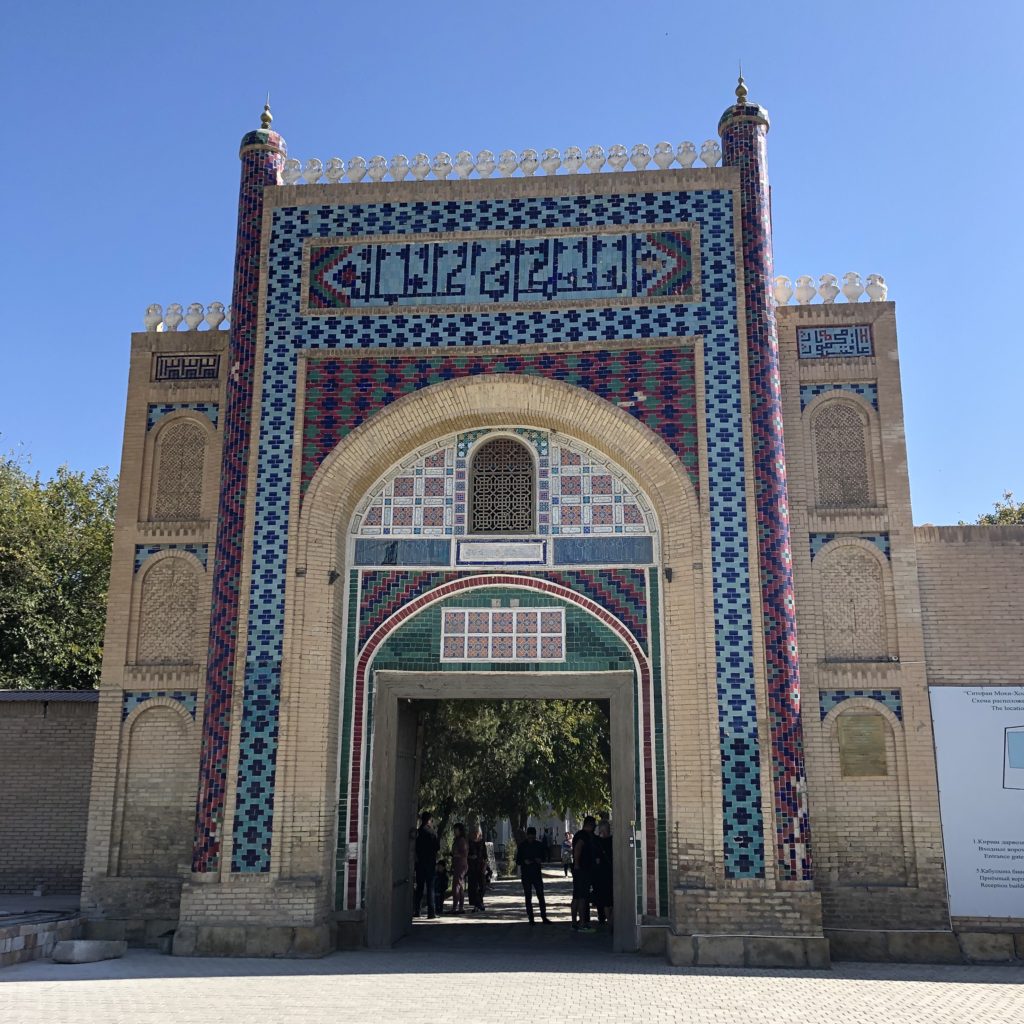 I took the train from Bukhara to Samarkand. The complex of Registan is made up of three large madrasahs and was the heart of the ancient Timur dynasty. They date from the 1400-1600's. The Gur-e-Amir complex dates from the 15th century and if you have the chance to visit at sunrise I would recommend it. You'll have the whole site to yourself and the caretaker will likely unlock the door so you can see the gold ornate inner chamber before opening hours. It's fantastic. My most favourite spot though was Shah-I-Zinda complex which has the most colourful mausoleums I've ever seen. So. Many. Photos. If you like abandoned places there's a place called Ishratkhana which is an abandoned mausoleum from the 15th century located a little ways out of the main city center. It's pretty cool.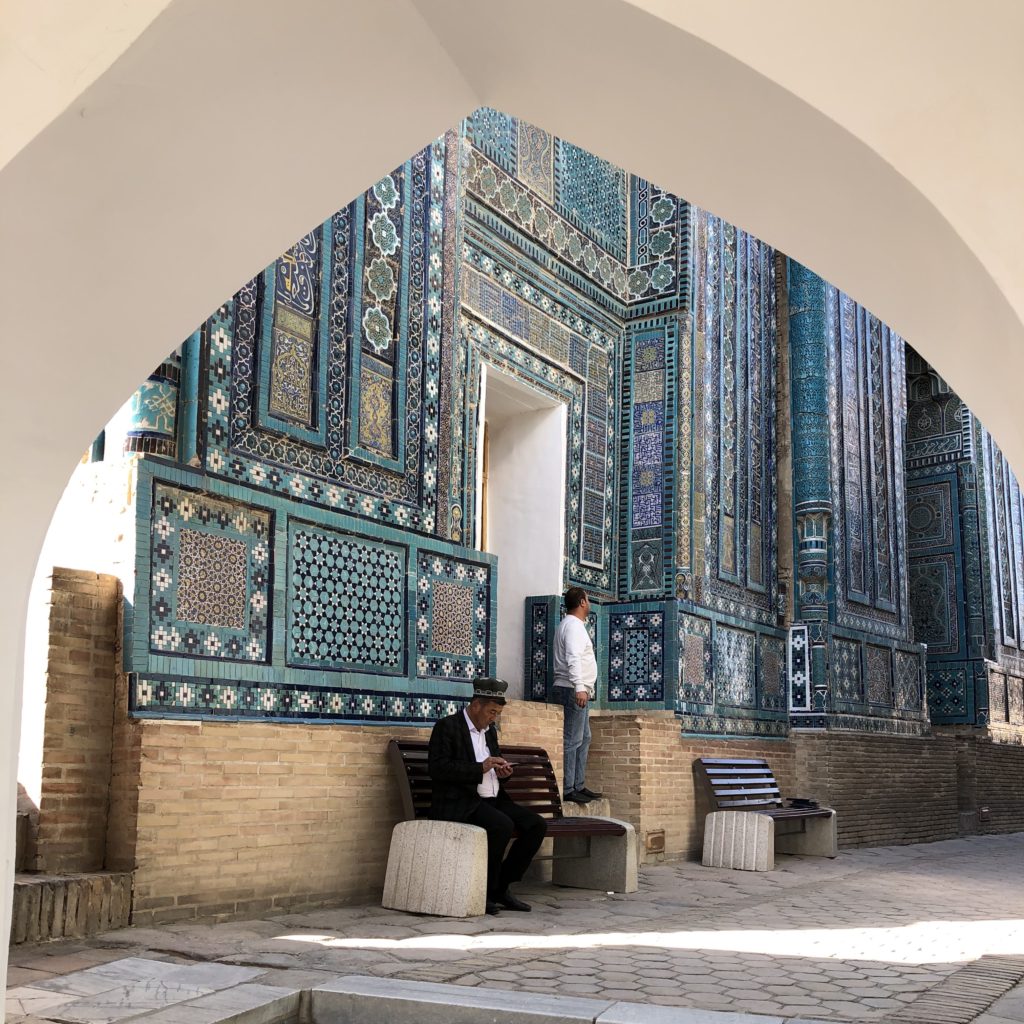 I ended the trip by taking the train back to Tashkent. I ended up meeting an older Egyptian/British retired doctor at the train station and we chatted the whole train ride. We both had similar travel styles and it just so happened that his next couple of trips are to Ethiopia and Armenia (places I've been) so I was able to offer him advice. We even ended up being on the same flight back to Dubai so we chatted at the airport and still keep in touch. In Tashkent I hired a great local guide named Aziza and we walked some 19km around the city. She was awesome and we saw the main sites and made our way through the Chorsu Bazaar. Again, I love visiting local markets. Tashkent subway stations are some of the nicest in the region and they are well worth exploring. The Hotel Uzbekistan has really impressive city views from the top floor. It really was a jam packed 10 days.
10. Sicily, Italy
In November we flew to Palermo Sicily to meet up with my best friend and her boo. We spent two nights there and explored the nearby town of Monreale which was stunning views of the city below. We did a tasting menu at A'Cuncuma Restaurant which was delicious. We drove to Trepani and spent a night there. Drive up the hill overlooking the city to the town of Erice which has great views and some really cool graffiti murals. Stop by La Pasticceria di Maria Grammatico which has yummy pastries. From Trepani we drove towards Agrigento. We stopped off at two really cool spots. In 1968 this area was hit by an earthquake that destroyed several towns. The site of Ruderi di Gibellina is a large scale landscape art exhibition by deceased artist Albert Burri. The entire destroyed city was covered in concrete with sections mapping out the streets and alleys. It is a large scale memorial and I've never seen anything like it. The nearby town of Ruderi di Poggioreale is largely in ruins and uninhabitable, but you can still explore it. Please note though- many of the buildings were in varying state of collapse so caution is needed.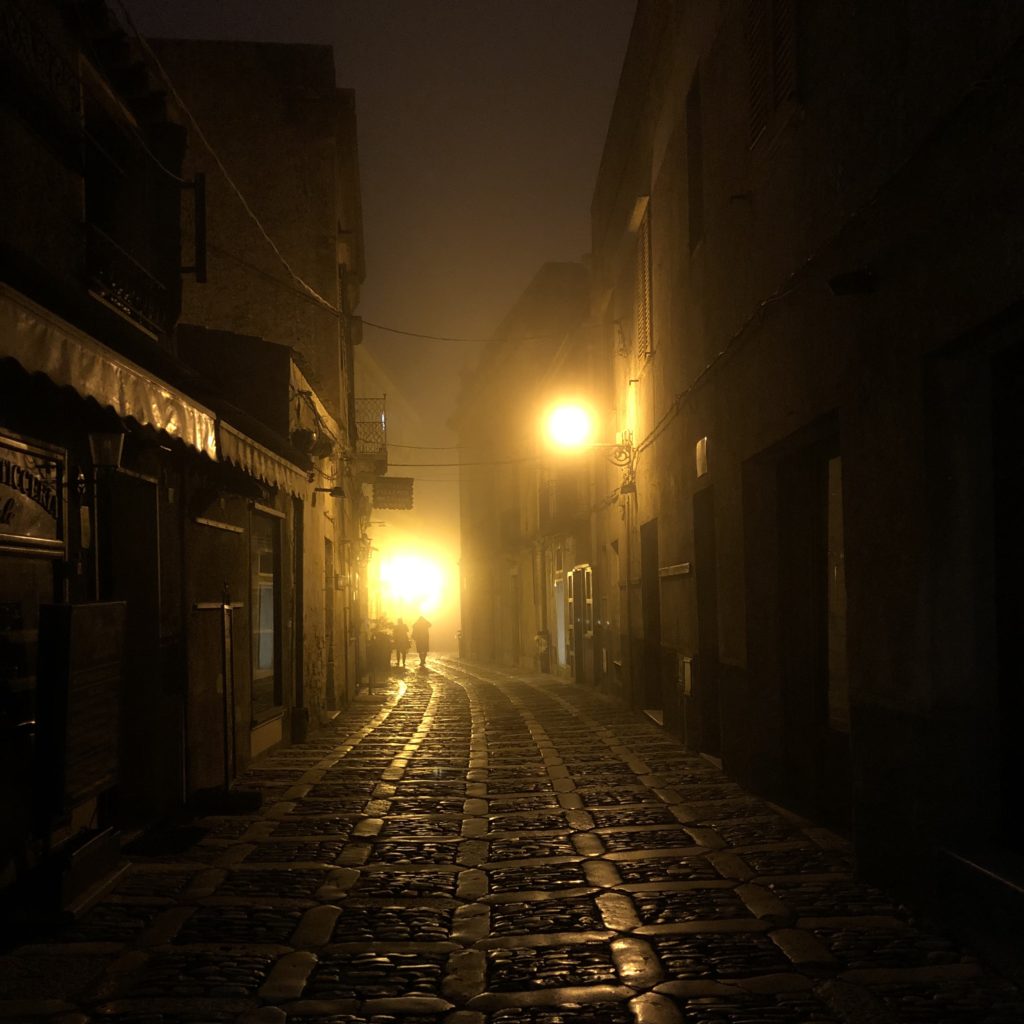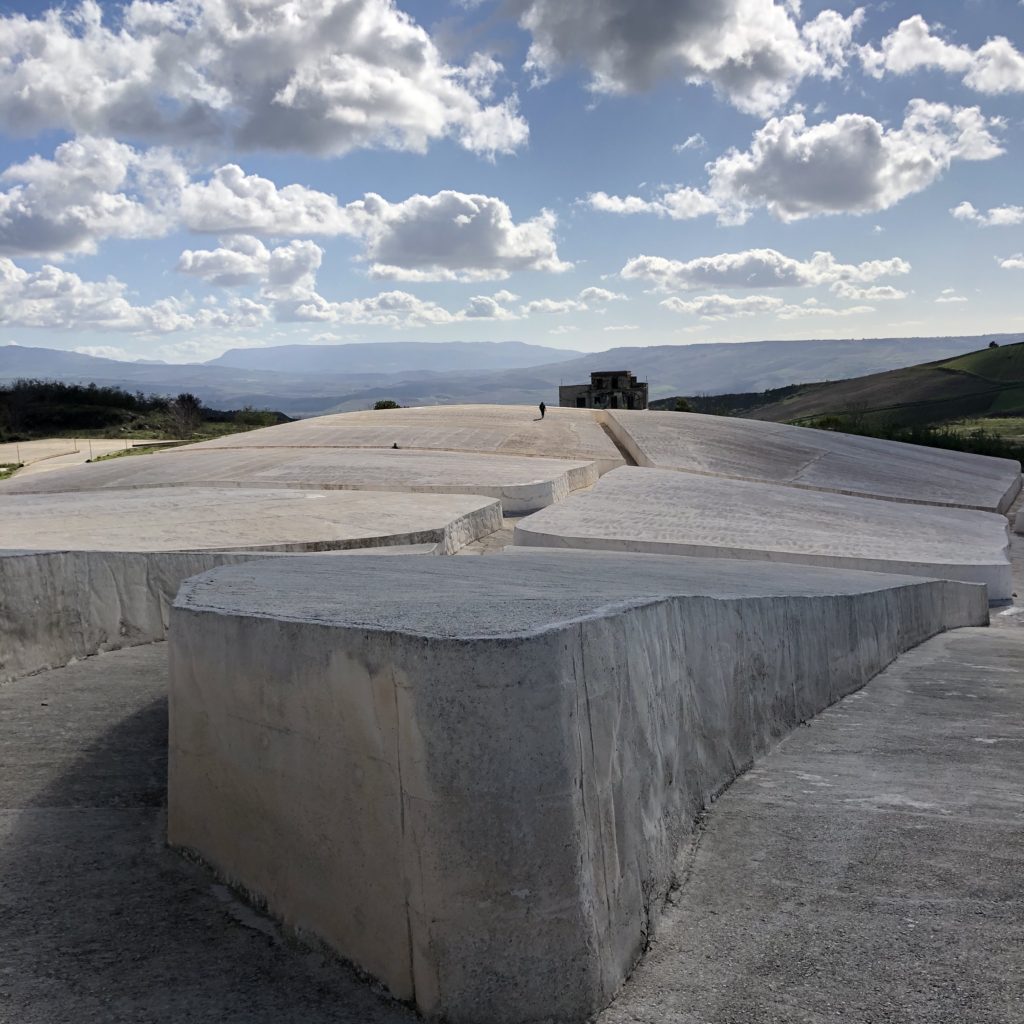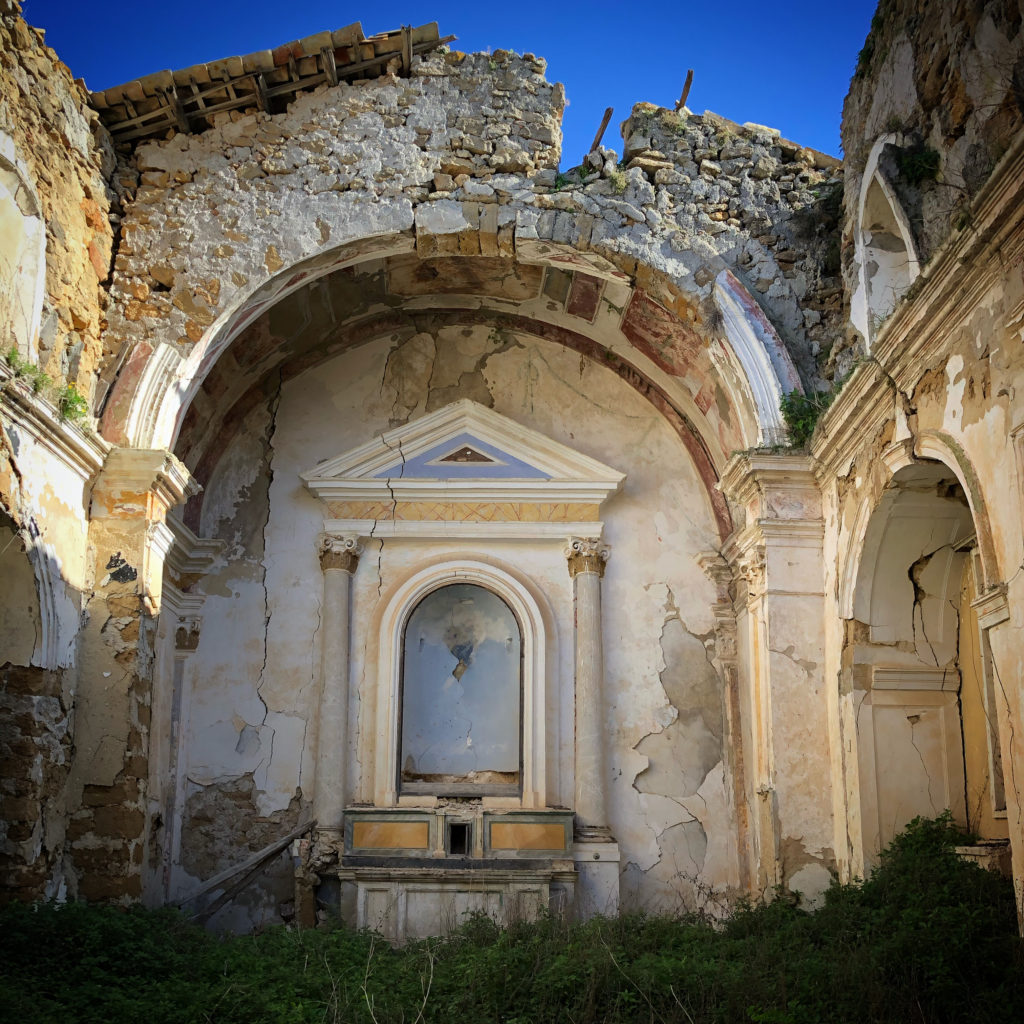 In Agrigento we spent a night and the highlight was the Valley of the Temples which is exactly as it sounds. It's a nice rolling walk past 4 temples in varying state of ruin with the ocean in the distance. Just lovely. From here Boobae and I returned to Palermo for 2 more nights where we had some downtime and explored the city. If you haven't been to this part of Italy, add Sicily to your list!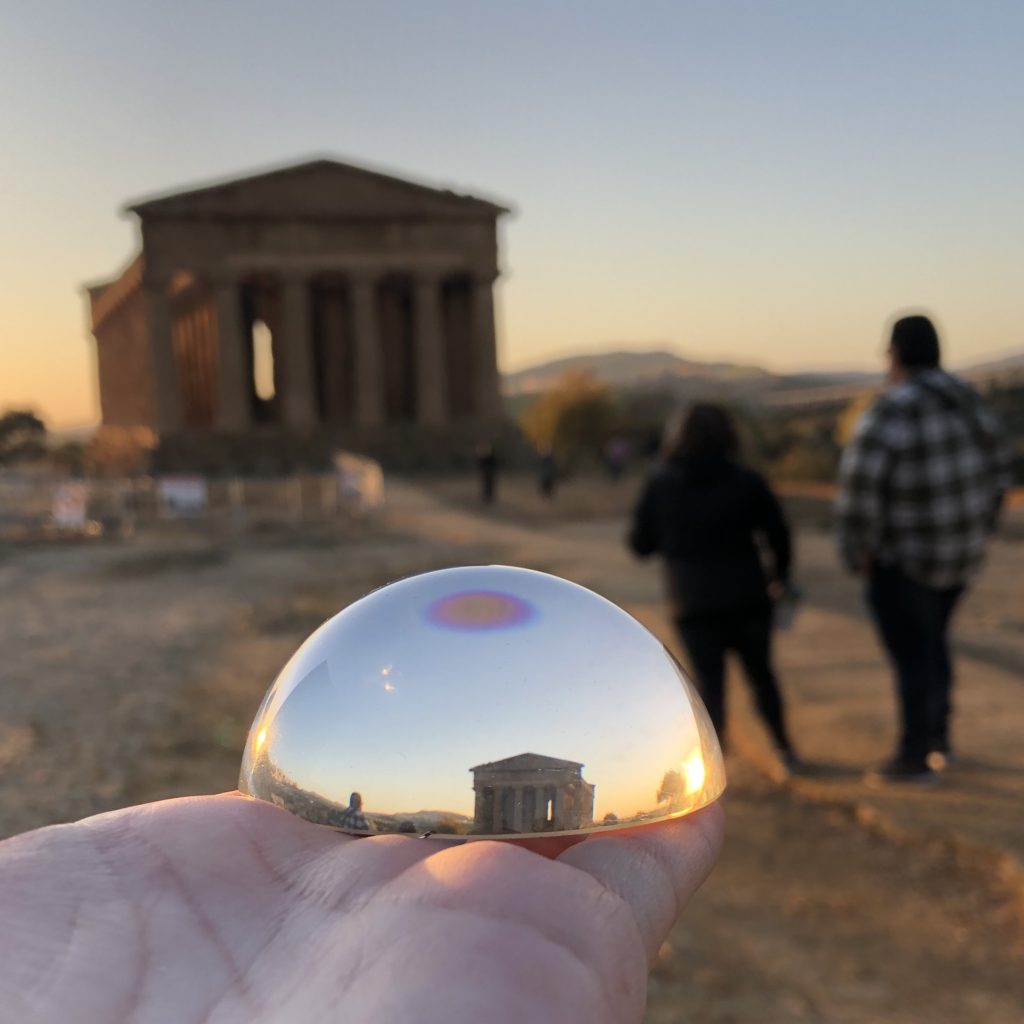 So that wraps up my top 10 of 2019. I hope it gave you some new ideas for travel destinations! I wish you all a happy, healthy year in 2020.