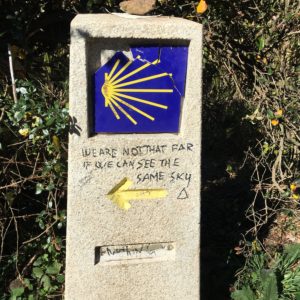 One would think that if there is anything I would be an expert in at this point in my life it should be saying goodbyes and packing. And yet I'm total shit at both. I spend my 20's bouncing between the states of North Carolina, Connecticut, Pennsylvania, Arizona, California and Washington. My car loaded to the brim as I would drive cross country to whichever city held my next adventure. Many of these states I yo-yo'd in between, setting up a life in San Francisco and San Diego a couple times, and in Seattle several more times. Since I first left Canada in 2002 I've moved at least 26 times. I'm saying at least because my memory isn't super sharp, and I'm sure there's one or two moves I may have forgotten. So much packing and unpacking. This is of course spread between Canada, the U.S. and Saudi Arabia. Each assignment brought with it a new set of friends and a new set of adventures. And a new set of goodbyes.
The expat world is similarly as transient as the world of travel nursing. People come into your life and you form intense bonds over a short period of time and then either you leave, or they leave, or both. It's the nature of the life style, because especially in Saudi, no one stays forever. Some goodbyes are easy because the world is sprinkled with assholes. Some are gut wrenchingly hard. Sometimes these goodbyes take a long time to get over. The void that's left takes a while to fill. It's a blessing and a curse. To allow people to deeply touch you in ways you don't initially realize, and then have to part ways with them. That the world can feel both so small and enormous at the same time. But such is life. And if I've learned one thing it's that love is infinite. It goes beyond goodbyes. It lives in the spaces in between those goodbyes.
So here's to those of you who have deeply touched my life. I do so hope that our paths cross again. See you someplace down the road……
"The reason it hurts so much to separate is because our souls are connected. Maybe they always have been and will be.
Maybe we've lived a thousand lives before this one and in each if them we've found each other.
And maybe each time, we've been forced apart by the same reasons.
That means that this goodbye is both a goodbye for the past ten thousand years
and a prelude for what will come"
From the book The Notebook by Nicholas Sparks.