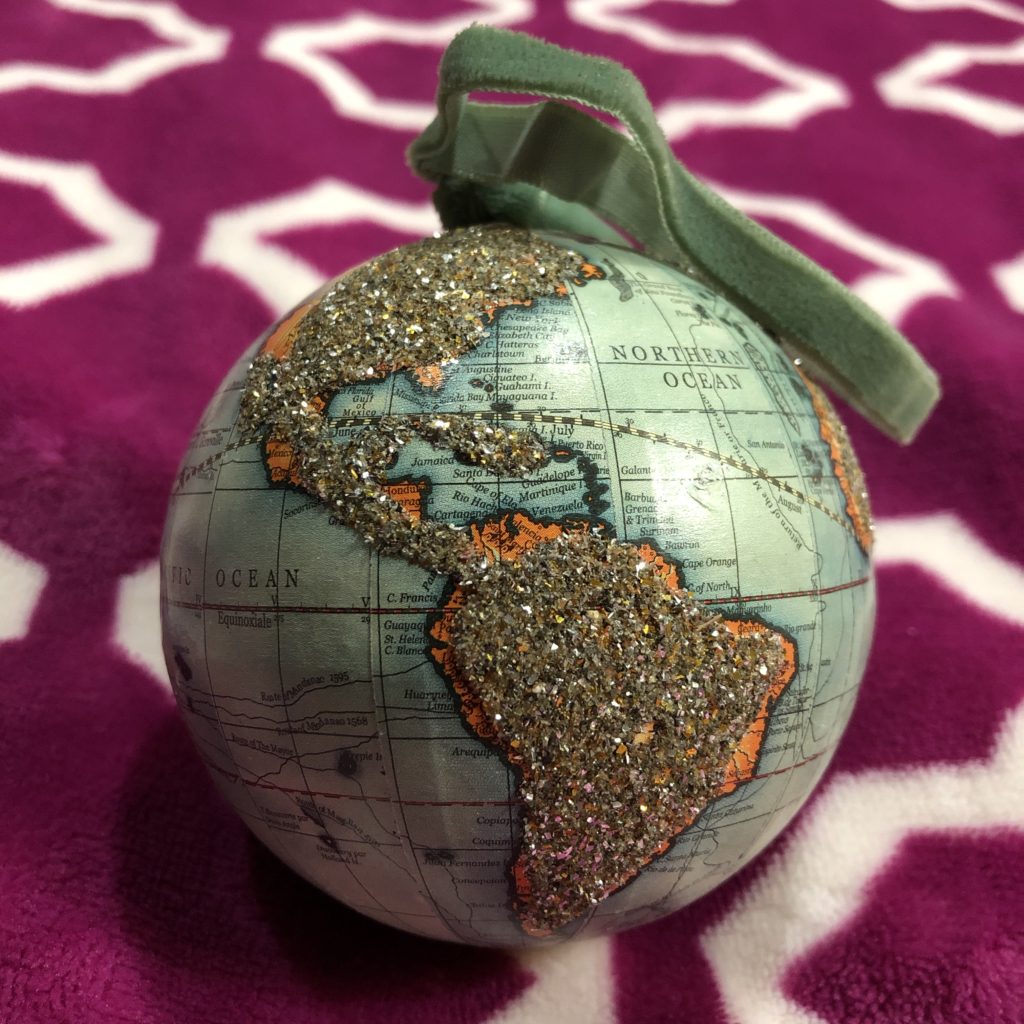 Well it's that time of the year again. The end of the old year and the beginning of the new one. I love looking back at where I was and forward to where I want to go. 2018 was jam packed full of travel. In fact I was out of the Kingdom of Saudi Arabia for a total of 103 days. I did A LOT of solo travel. I visited 19 countries this year, with 11 of those being new to me, and 12 of them solo. I traveled quite a bit to Europe and saw the remaining Eastern European countries I'd yet visited, and spend a bit of time in my native country of Canada.
2018 seemed really busy to me and my blogging kinda fell to the wayside. I've got a great group of friends and my social calendar was pretty full. Then at the end of the summer I met a boy…..and that's consumed even more of my time, but in a good way. But enough about that. Lets talk about the top places I traveled….
1. Luxor, Egypt
In January I flew to Luxor Egypt via Cairo, with 3 girlfriends for a quick weekend away, to check off a bucket list item for me. I'm not really a "bucket list" person, but hot air ballooning over the Valley of the Kings was definitely on it. We took a sunset sail down the Nile, visited the temples of Karnak, Luxor, Hatshepsut, and Medinet Habu. We walked the Valley of the Kings. Our local guide convinced a rickshaw driver to let me drive his rickshaw. That's always a highlight for me (and a reoccurring theme of this years travels.)
Luxor was amazing. It felt completely surreal to wander amongst so much history. The temple of Luxor was even more stunning and eerie at night and I'd highly recommend it. The best part of that weekend though was the hot air ballooning. We were under prepared for how cold Egypt was in the early morning hours in January so the four of us "borrowed" our white hotel robes to keep warm. Many thanks to the Hilton for keeping us warm. We must've looked like a confusing sight to the locals, but a few of them gave us thumbs up so they obviously appreciated our ingenuity. Anyways, if you go to Luxor make sure to go hot air ballooning. It is magical as the sun is coming up. You have views over the Nile River to one side and the temples of the Valley of the Kings to the other. It was peaceful and awe inspiring and amazing.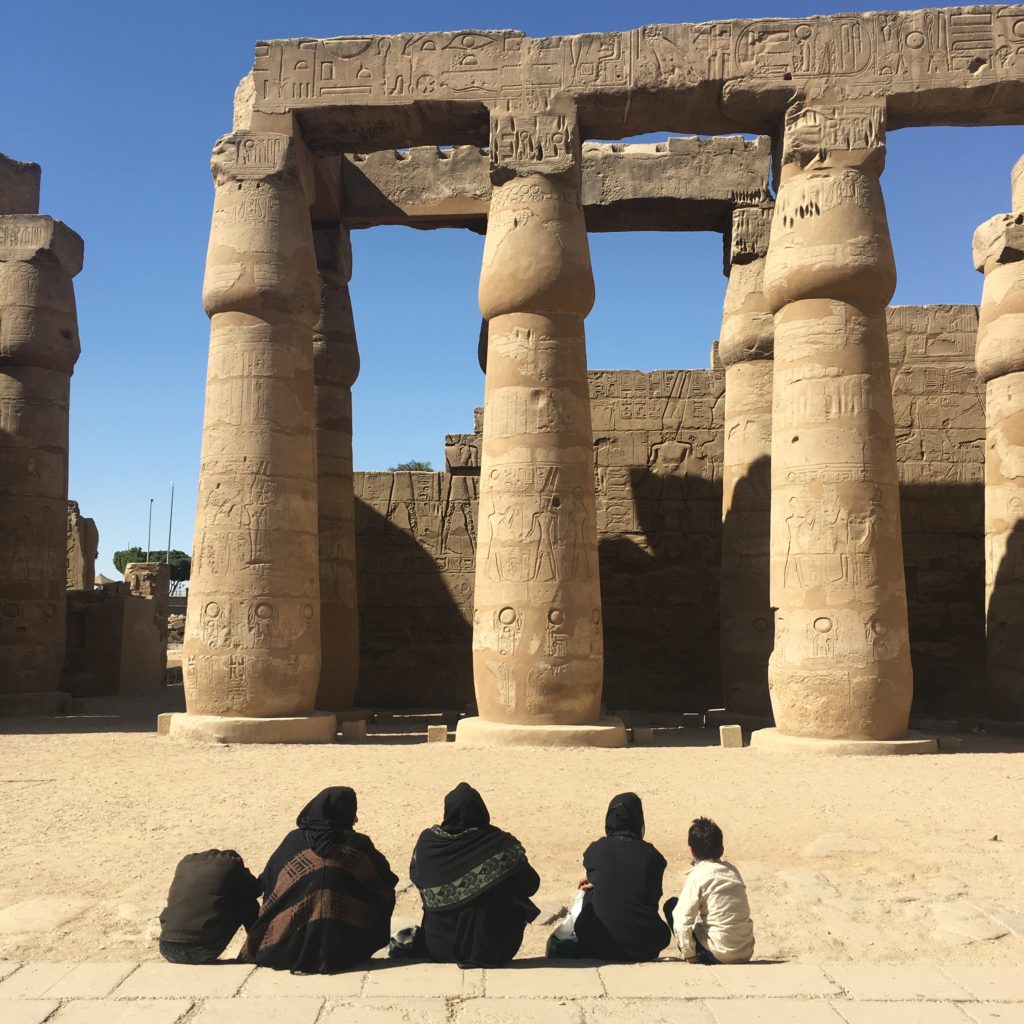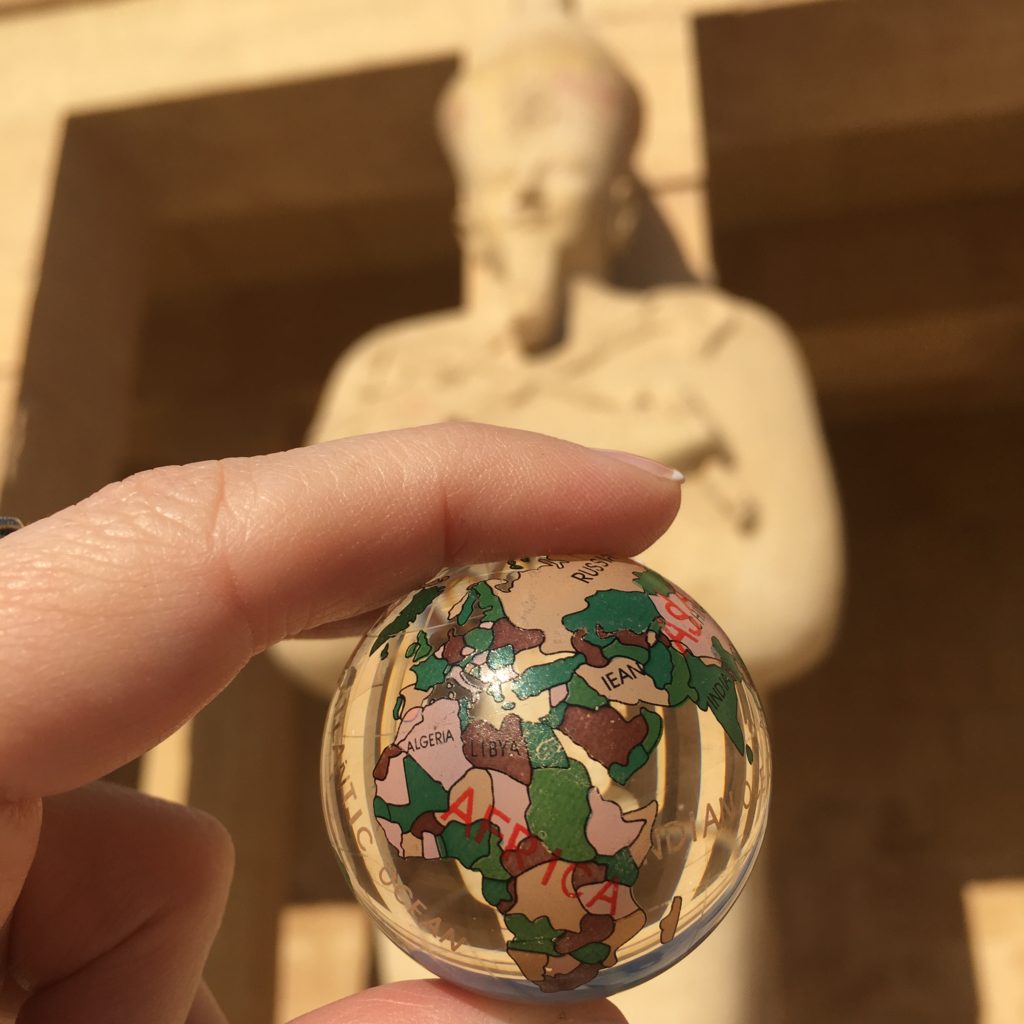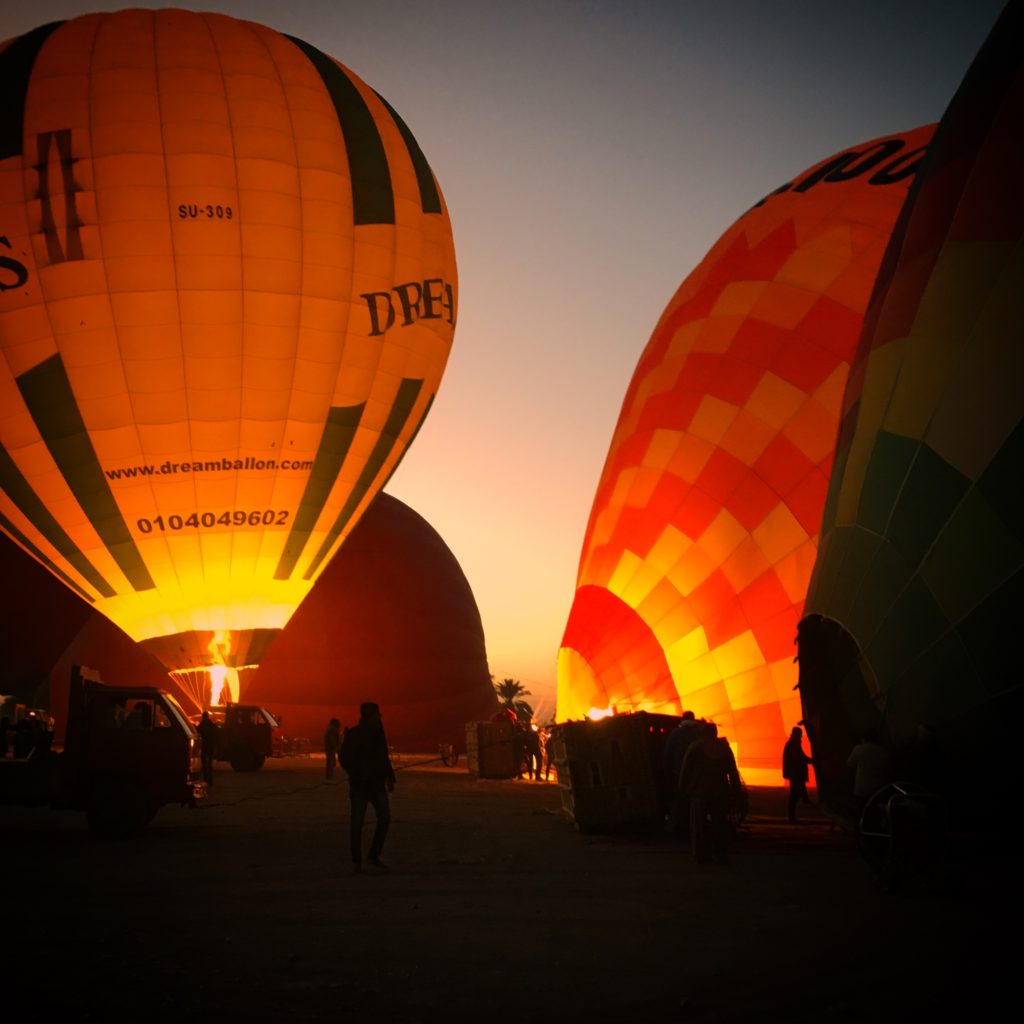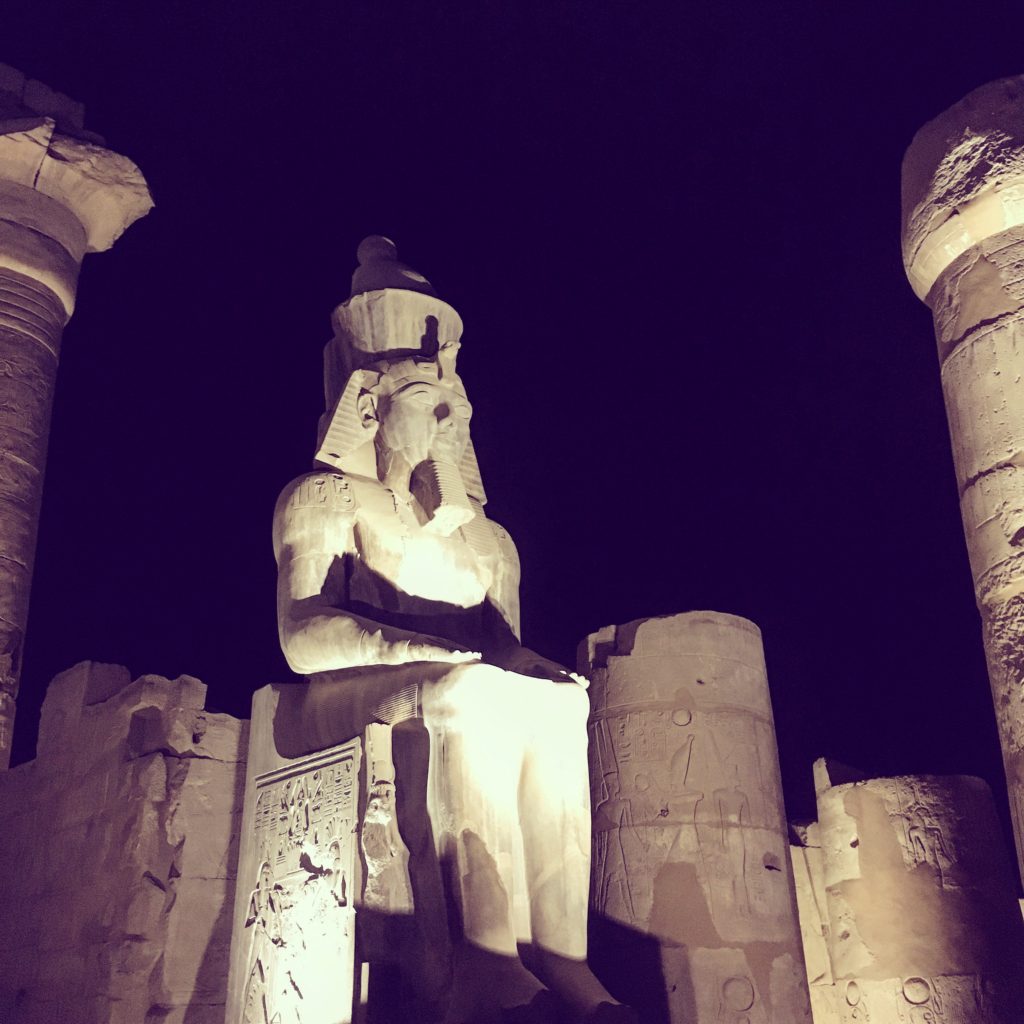 2. Djibouti
In February my Kiwi sidekick and I set out on operation "Shake our Booty in Djibouti." If you follow my blog at all then you know the trip was a complete success. Djibouti is a country that is off the beaten path, and yet up and coming. For such a small country there is a surprising number of things to see and adventures to have. This was the scene of the 2018 tire mishap, where Kiwi and I ended up in a vehicle which suddenly had only 3 tires on it on an old air tarmac quite literally in the middle of no where. We spend a night camping in the desert and dancing with the locals. At some point I was handed an old wild west style wooden hunting rifle and instructed to dance with said rifle. And dance I did. Harder and faster than ever before, and that was pretty close to being the best travel memory of the year. I also was fortunate enough to drive a rickshaw on Africa's busiest highway. I loved every minute of it, no body died, and the rickshaw wallah even asked me to join him in a joint business venture. Sadly, I had to decline.
This trip was also a great reminder in the fact that you can make plans and then life just happens. Our flight from Djibouti to Dubai was canceled and we had to scramble to change our plans, which basically meant a bunch of frustrating emails with FlyDubai over their lack of assistance, and us checking back into the hotel we had just checked out of for a pool day. To be fair the hotel was full of military contractors so there was a ton of eye candy at the pool so it felt like a reward in a lot of ways. But it did mean we had to shorten our time in Dubai to only one night. Thankfully though, the Westin took pity on us and upgraded us to our own suite with a massive private balcony. So great!!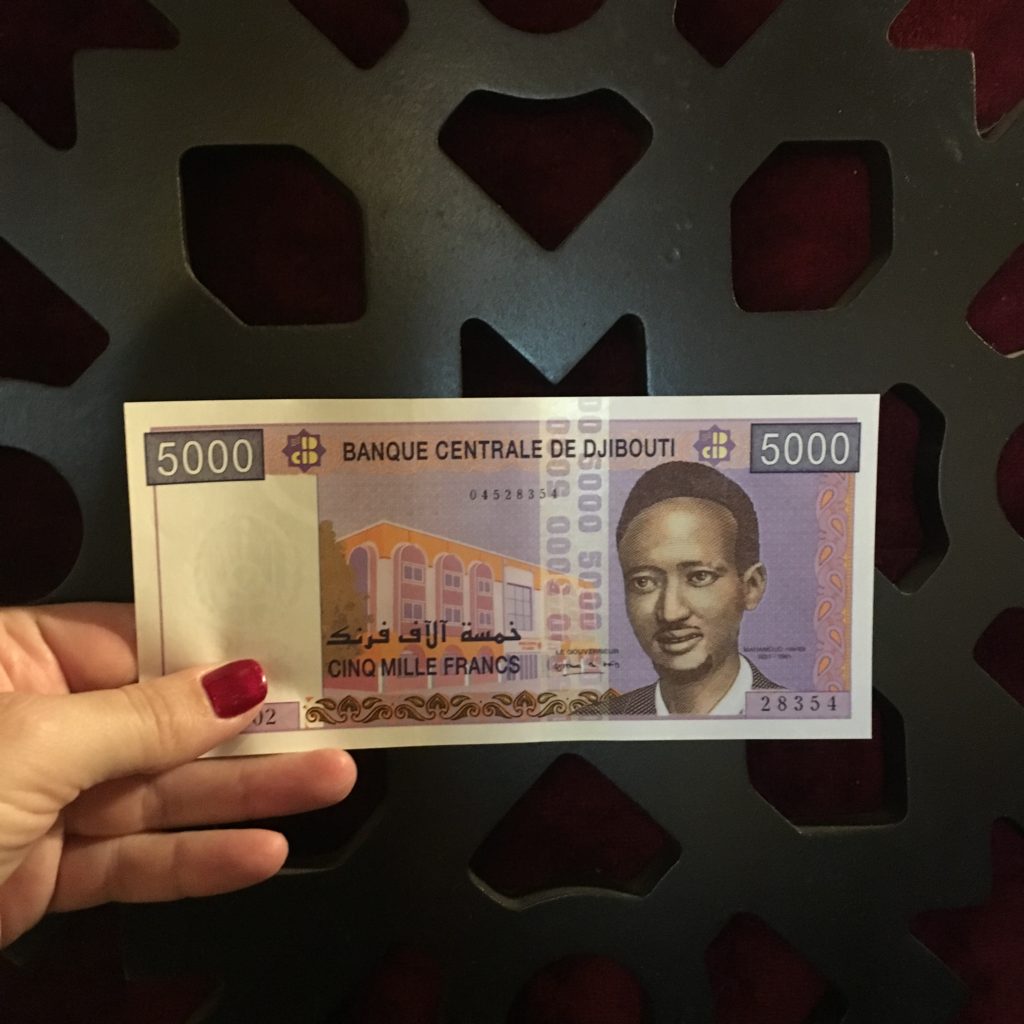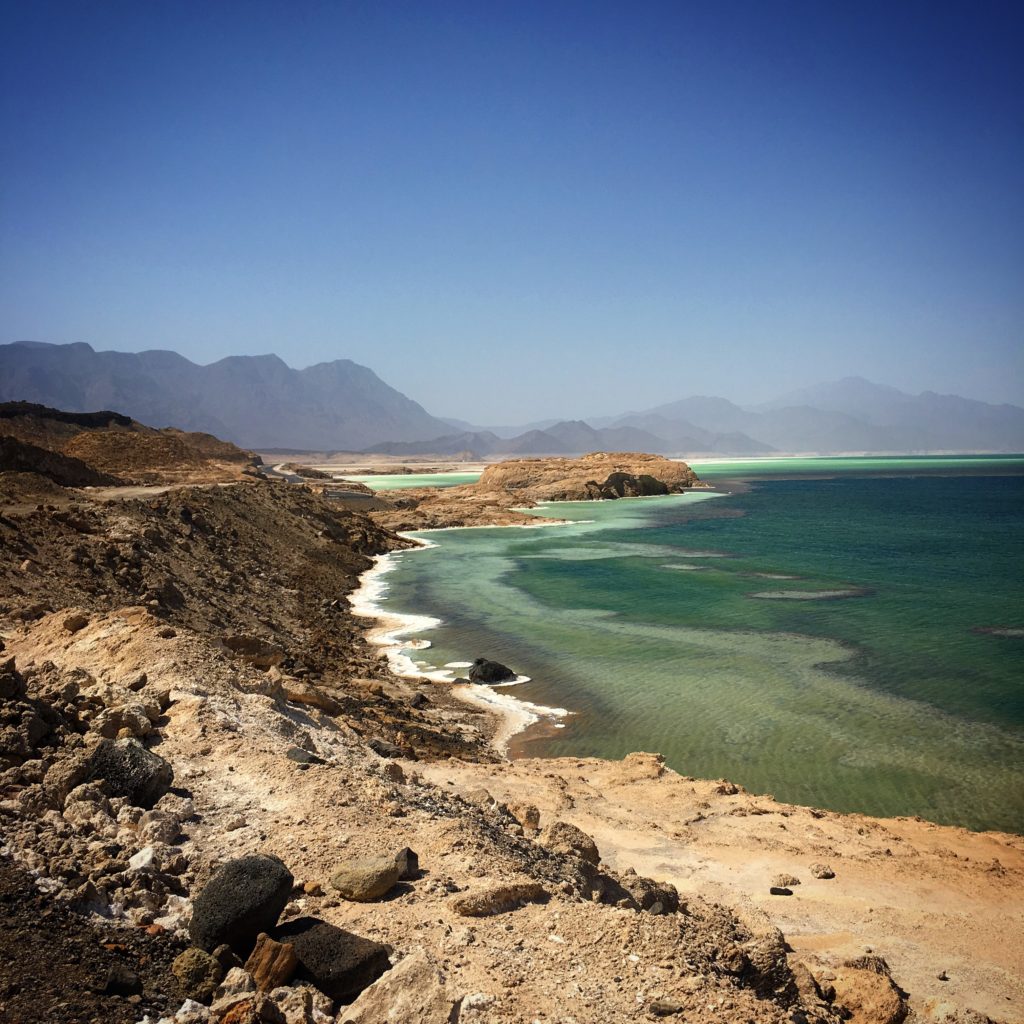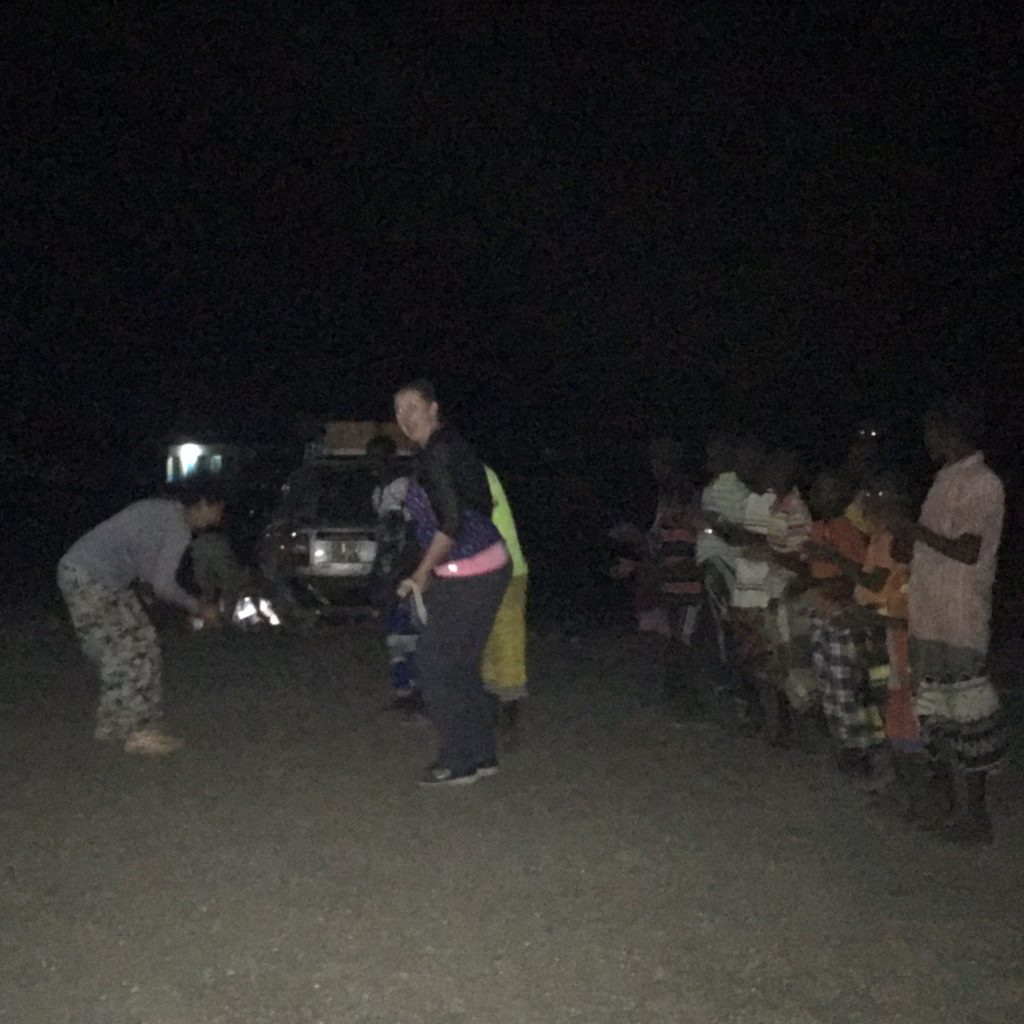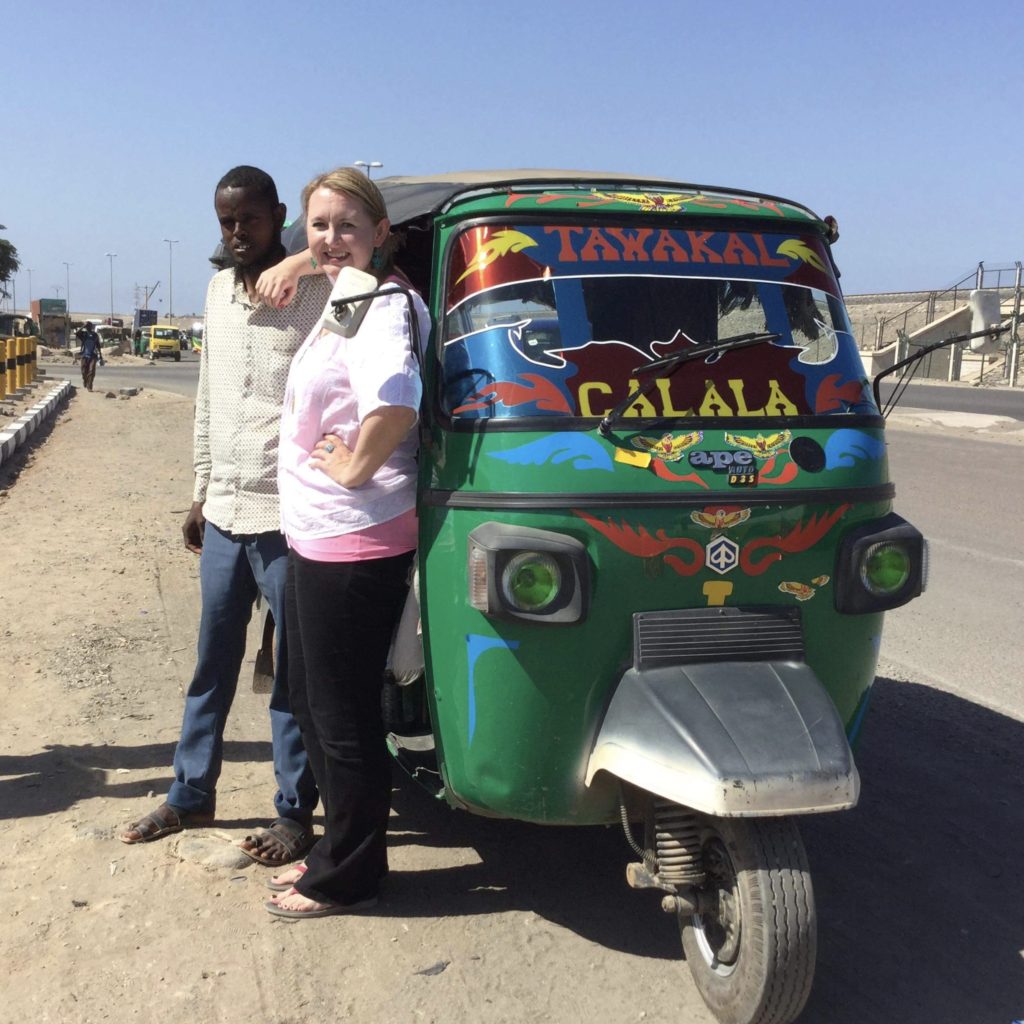 3. Farasan Islands, Saudi Arabia
In March I took a weekend trip to the coast of Saudi Arabia. Down near to the border of Yemen about a 90min ferry ride from the port city of Jizan is these chain of islands. To stay they are stunning is a huge understatement. The water is that shade of blue that typically makes you think of the Caribbean. The sandy beaches are secluded and largely devoid of other tourists. It is a snorkeler or diver's paradise. We spend the weekend on an all day boat tour exploring the beaches and swimming or snorkeling while dining on fresh fish. On the way back our boat broke down and it took some time to get the engine restarted and then we had to battle huge waves that kept splashing over the side of the boat. It was all very exciting and very, very cold as the sun set.
The next day we explored the main island and visited the town of Fursan to see some old merchant houses that have ornate stonework. We visited an old Ottoman Fort from the 18th century and a restored historical village. And we took soooo many pictures. The entire weekend was just perfect, and I had to keep reminding myself that we were still in Saudi Arabia. That these amazingly colourful views were in fact Saudi. Because, lets be honest, these are not the views you would ever associate with this country! If you live in Saudi make sure to visit the Farasan Islands.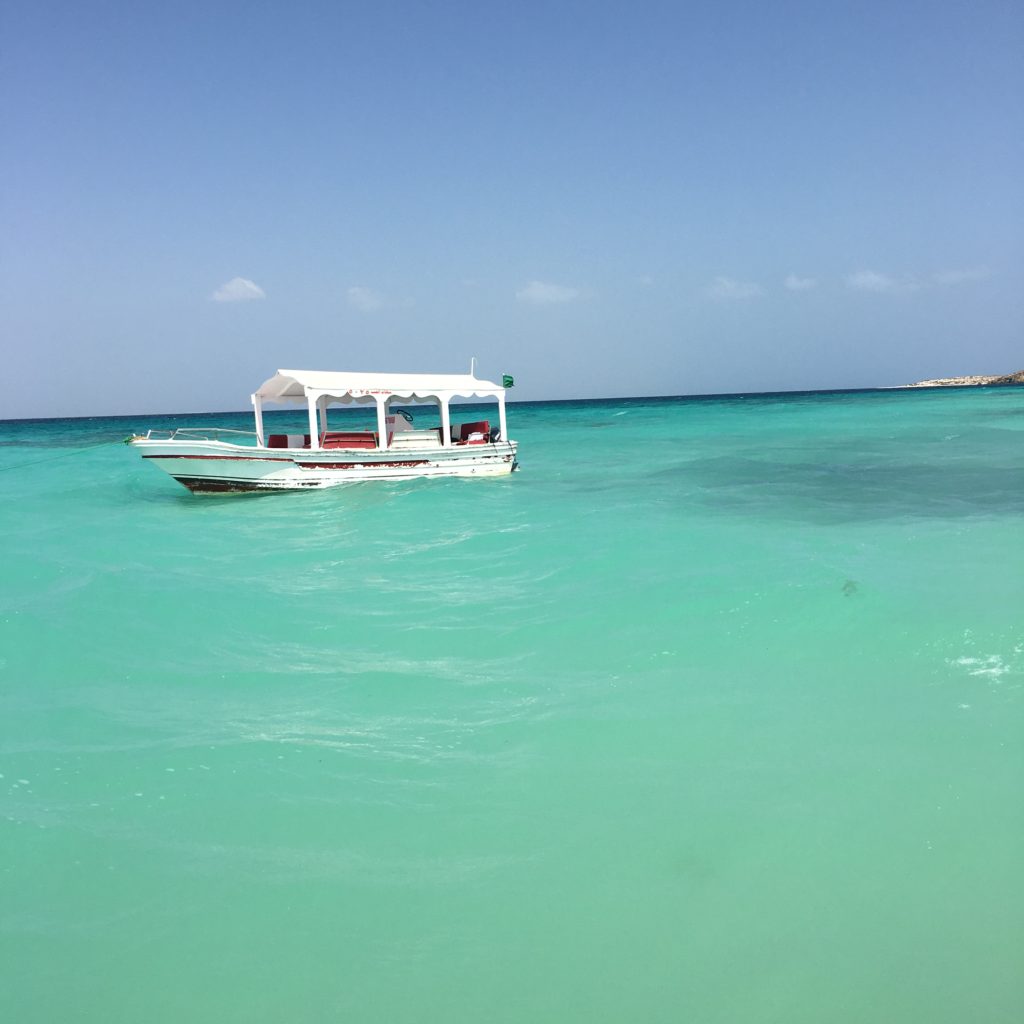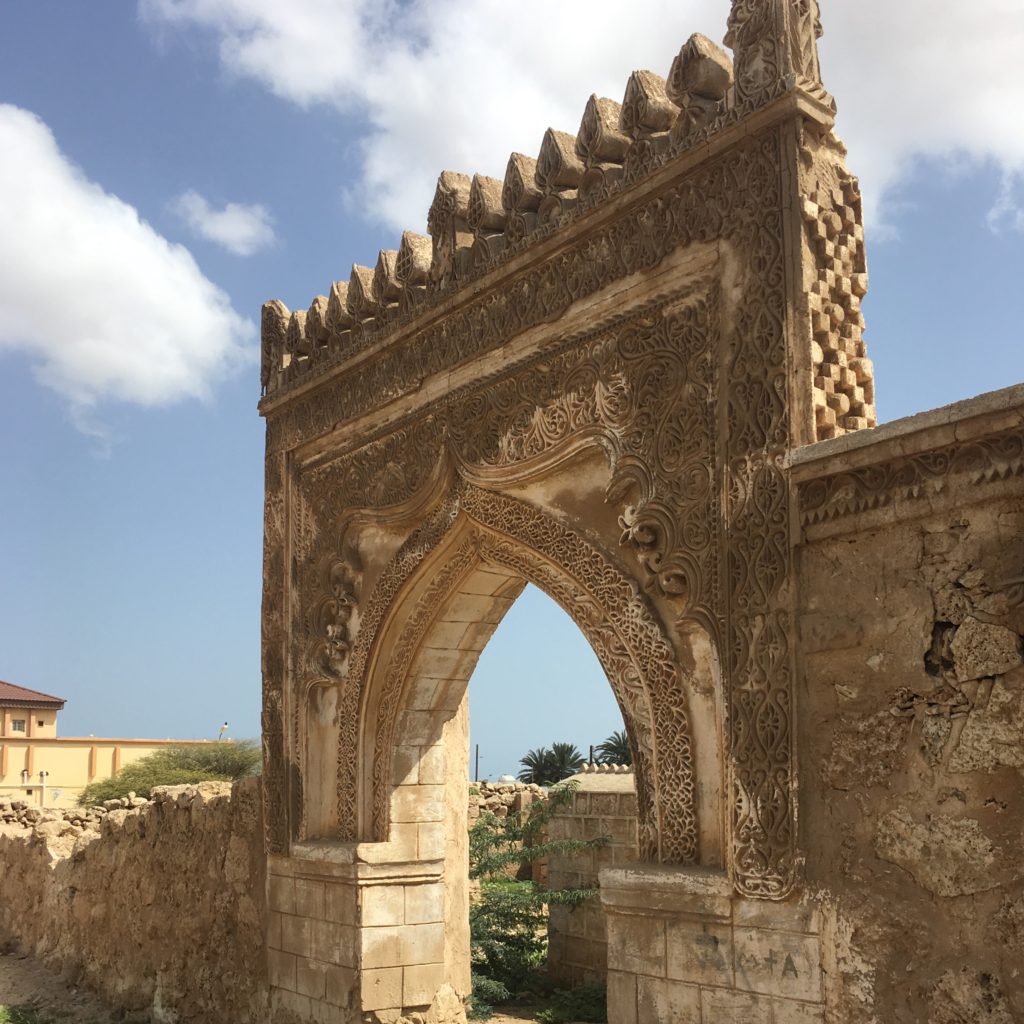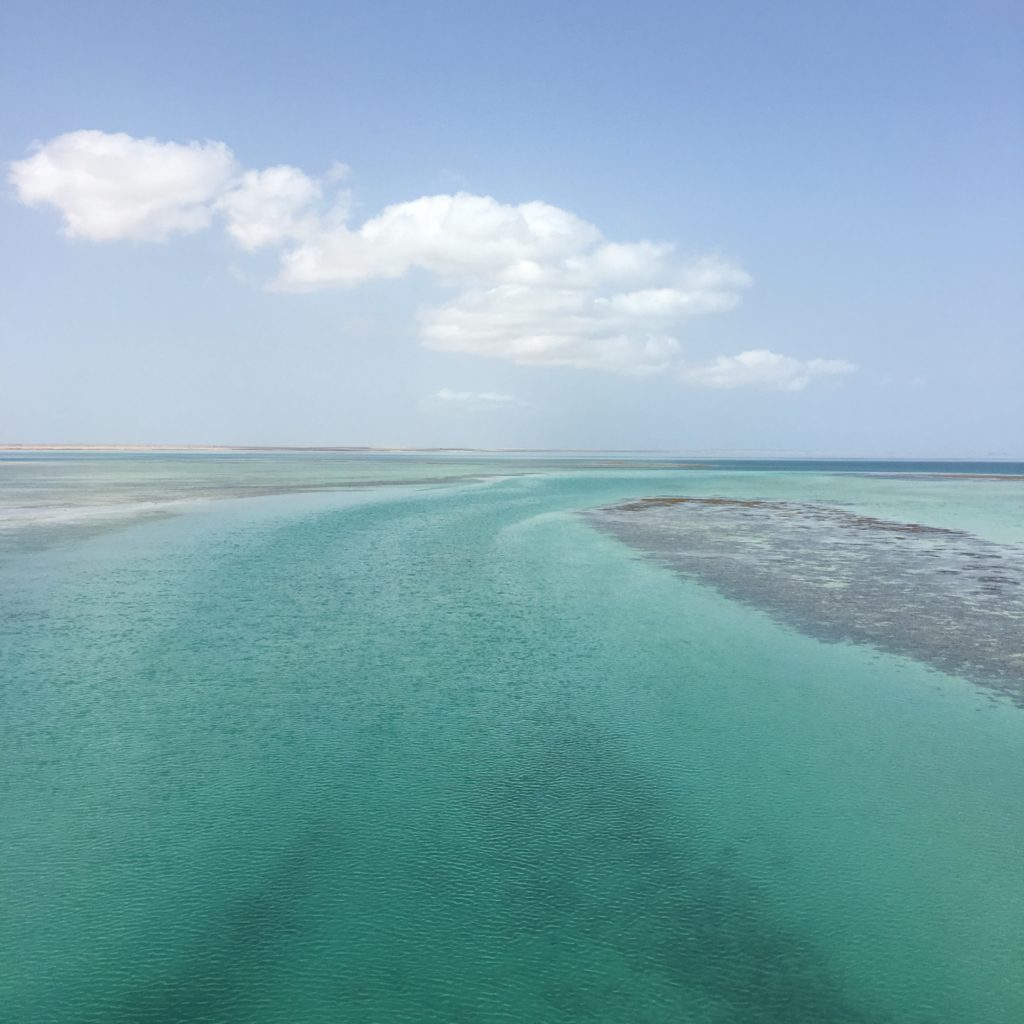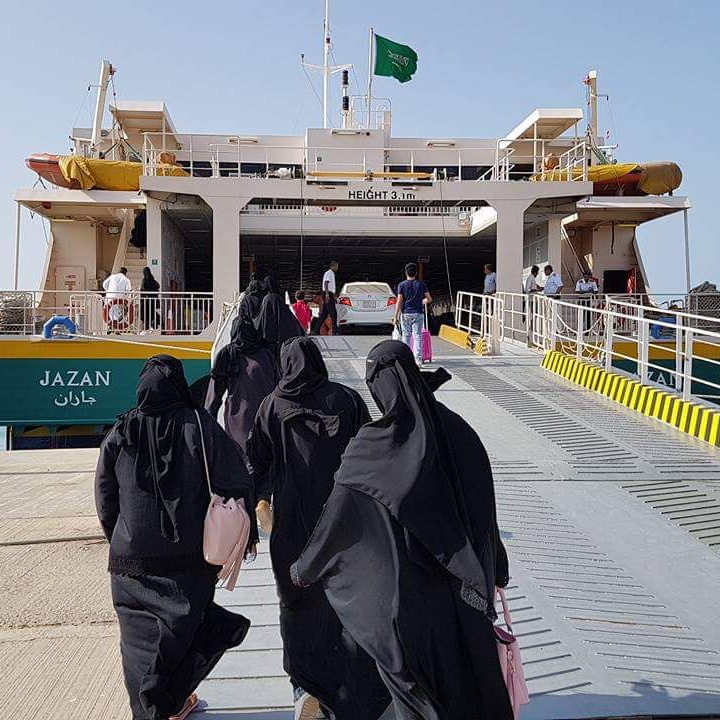 4. Kosovo
In April I did a three week solo trip to Serbia, Kosovo, Macedonia, Albania, and Greece. To be quite honest, I had a really great time in each country, and I found Belgrade, Serbia to be a wonderful place to pass a few days. The city itself is very walkable and full of large urban art installations (graffiti) of which I'm a huge fan. Skopje, Macedonia was a whimsical place which has a dizzying assortment of statues. Most of them weird and confusing, but made it interesting to wander the streets because you didn't know what odd statue was just around the bend. Statue to breastfeeding women. Check. Statue of a fish. Check. So many horse statues. The countryside of Albania was green and beautiful. One of my favourite sunsets of 2018 was captured in a square in Tirana. But lets talk more about Kosovo…
Kosovo is still pretty off the beaten path. The history in this entire region is complicated to say the least. Kosovo is the youngest country in Europe having declared independence in 2010- some countries recognize it and some countries don't. There are 4 Christian Orthodox churches/monasteries in Kosovo that are on the UNESCO list. I hired a local guide for a day and we drove the Kosovo countryside while discussing the history of the region and taking in the scenery. The countryside reminded me a lot of driving in parts of Canada, as it was green with snow capped mountains. My favourite part of this trip though was the sweet man I met on the bus from Belgrade to Pristina who went by the name of "Galle." He read his newspaper to me, and we shared snacks and he told me stories of his time as a pilot in the Yugoslav Army. Random unexpected meetings with kind strangers is one of my favourite things about traveling. When you start off as people from different backgrounds and countries but part as friends.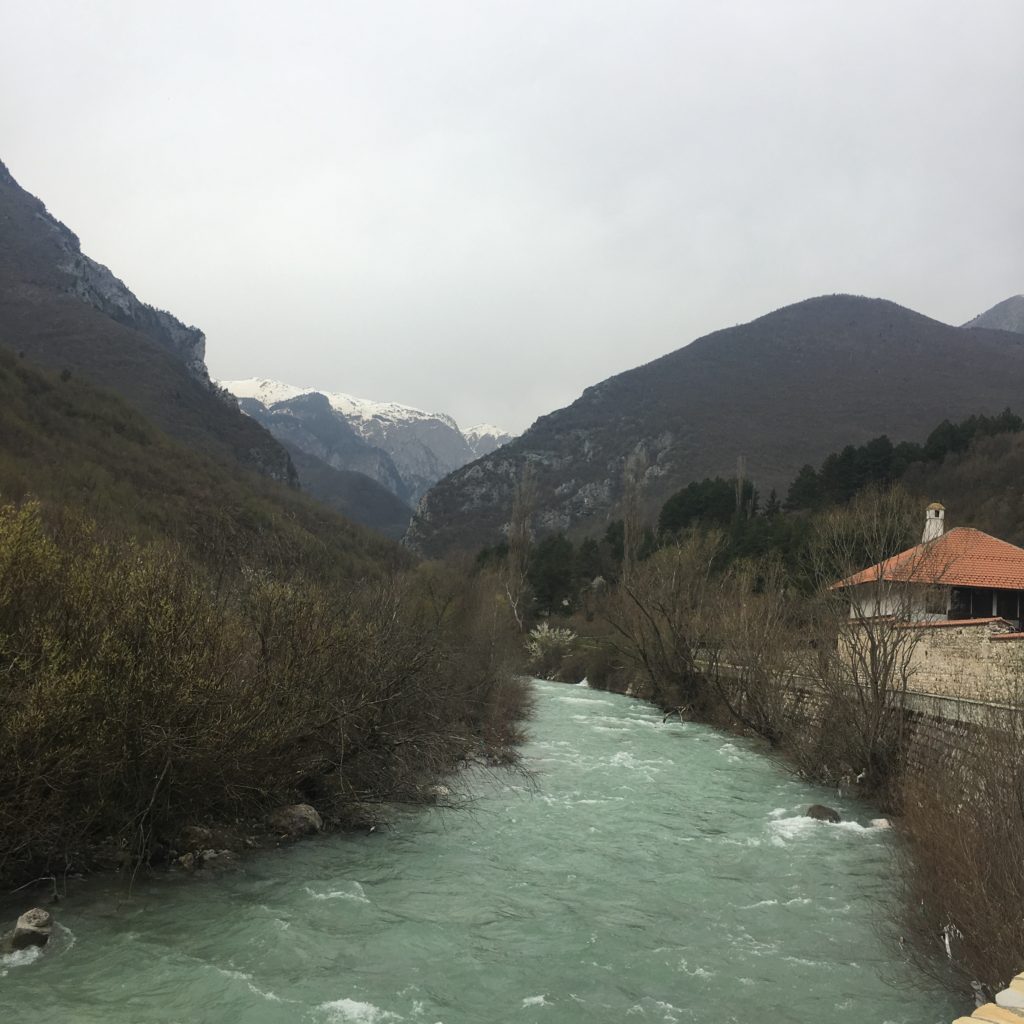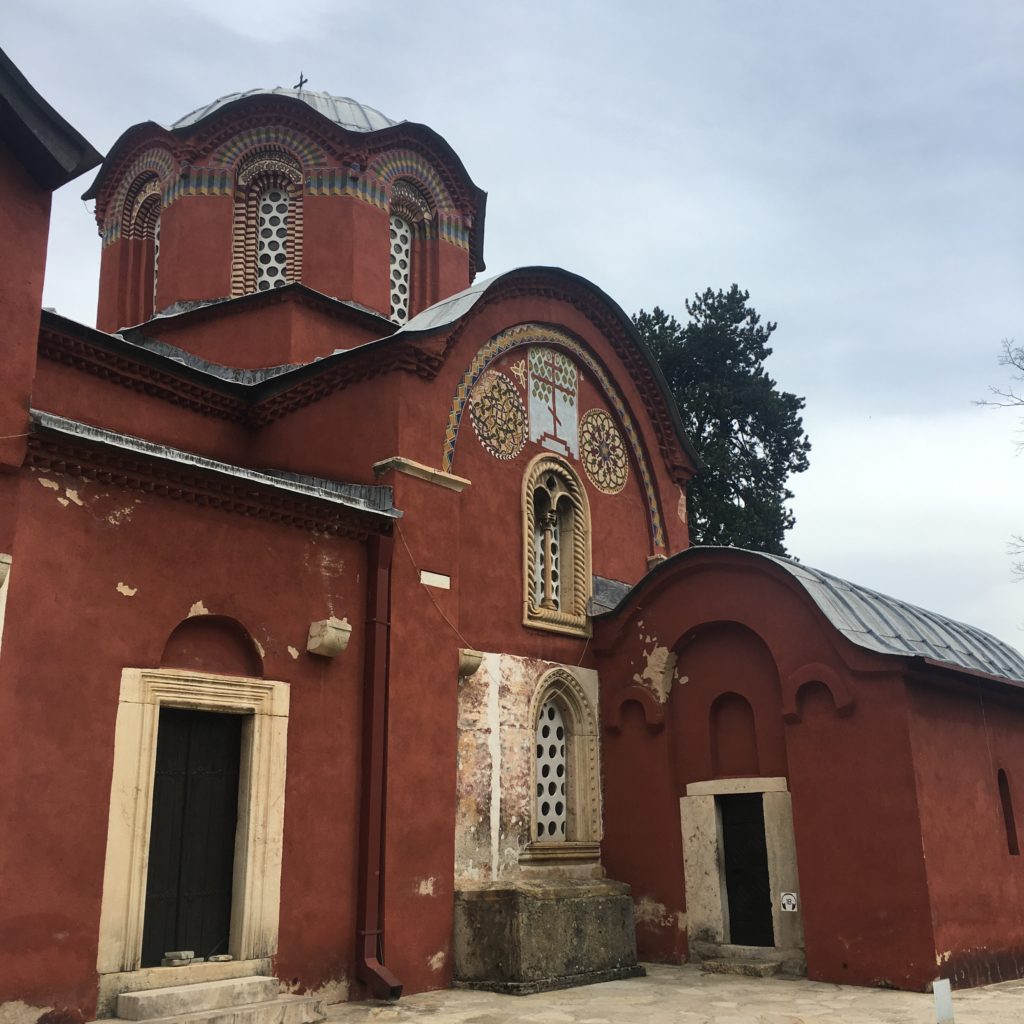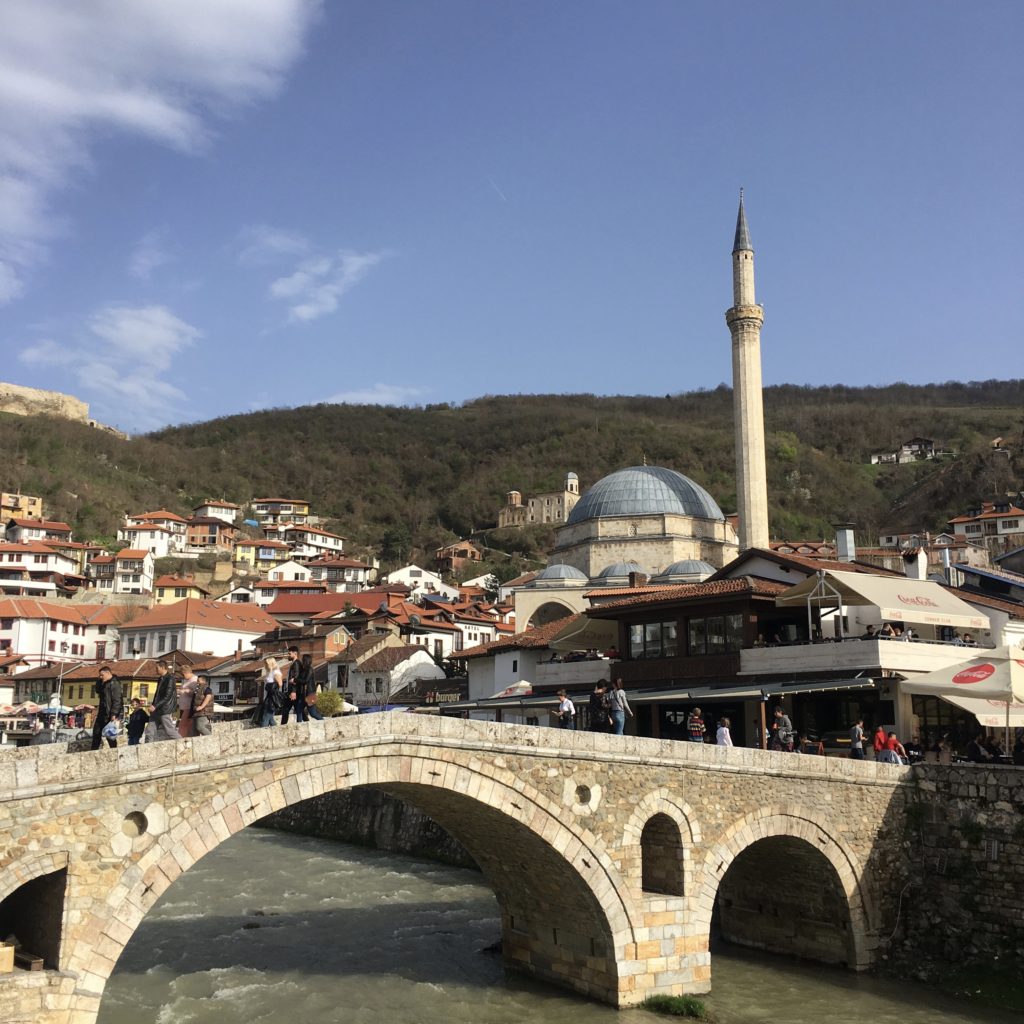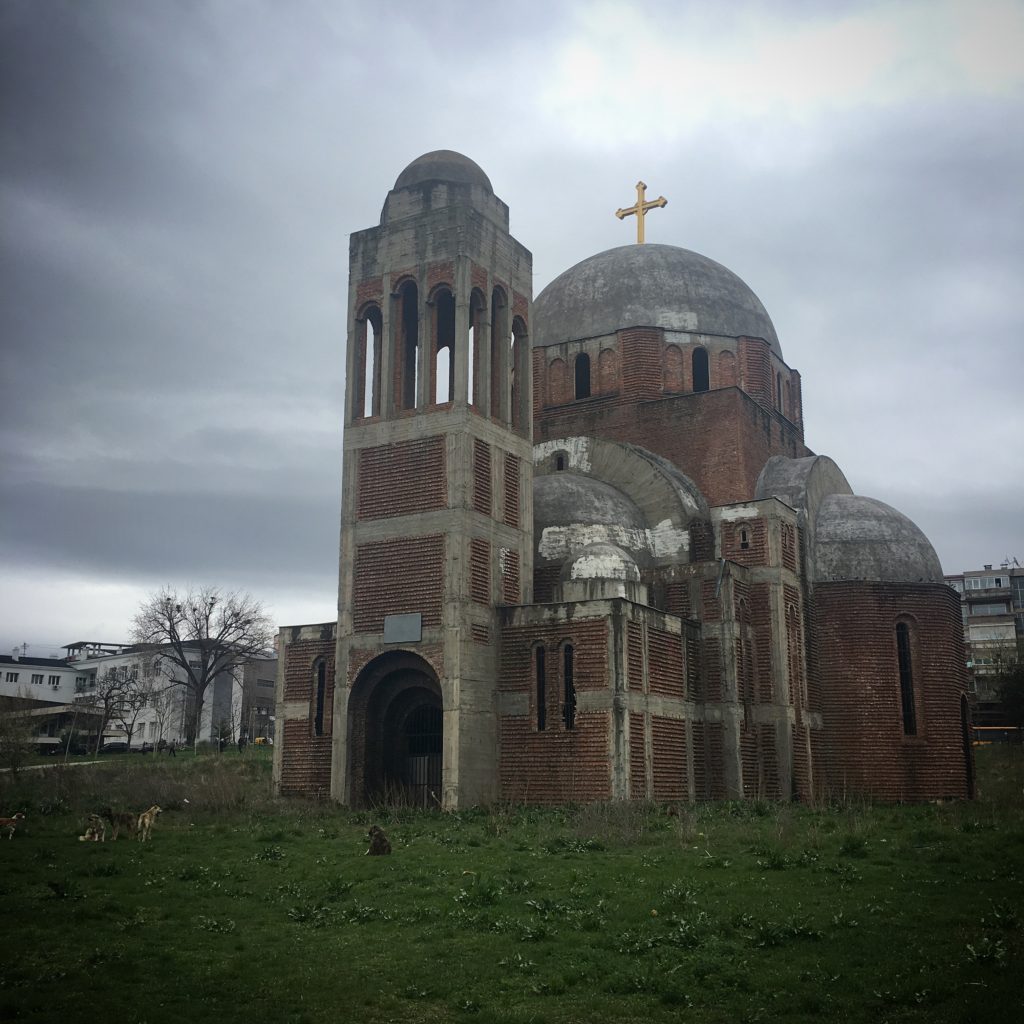 5. Santorini, Greece
The tail end of my trip to Serbia, Kosovo, Macedonia and Albania ended with a few days in Athens and then 4 nights on what I coined my "Solomoon." This basically consisted of me booking myself into a beautiful villa with a private hot tub and drinking absurd amounts of wine. I figured that since I was 39 and yet to have a Honeymoon it was time to take myself on one. I don't meant this to sound bitter, because I wasn't bitter while I was there. And it's not meant to sound pathetic either. It was mostly meant to be empowering from the mindset that I wasn't going to not treat myself to experiences in romantic places just because I'm not in a relationship. And so I didn't. I treated myself to fancy dinners, watched the sunset from my hot tub, wandered the island aimlessly, and ate a ton of orange gelato. I read books and took naps and tried to make some big life decisions. It was lovely. I think every single lady should take themselves on a "Solomoon." That sounded a bit sexist, but I think for those of us older and single it's really important. And really life is too short, so just take that damn trip to a romantic hot spot.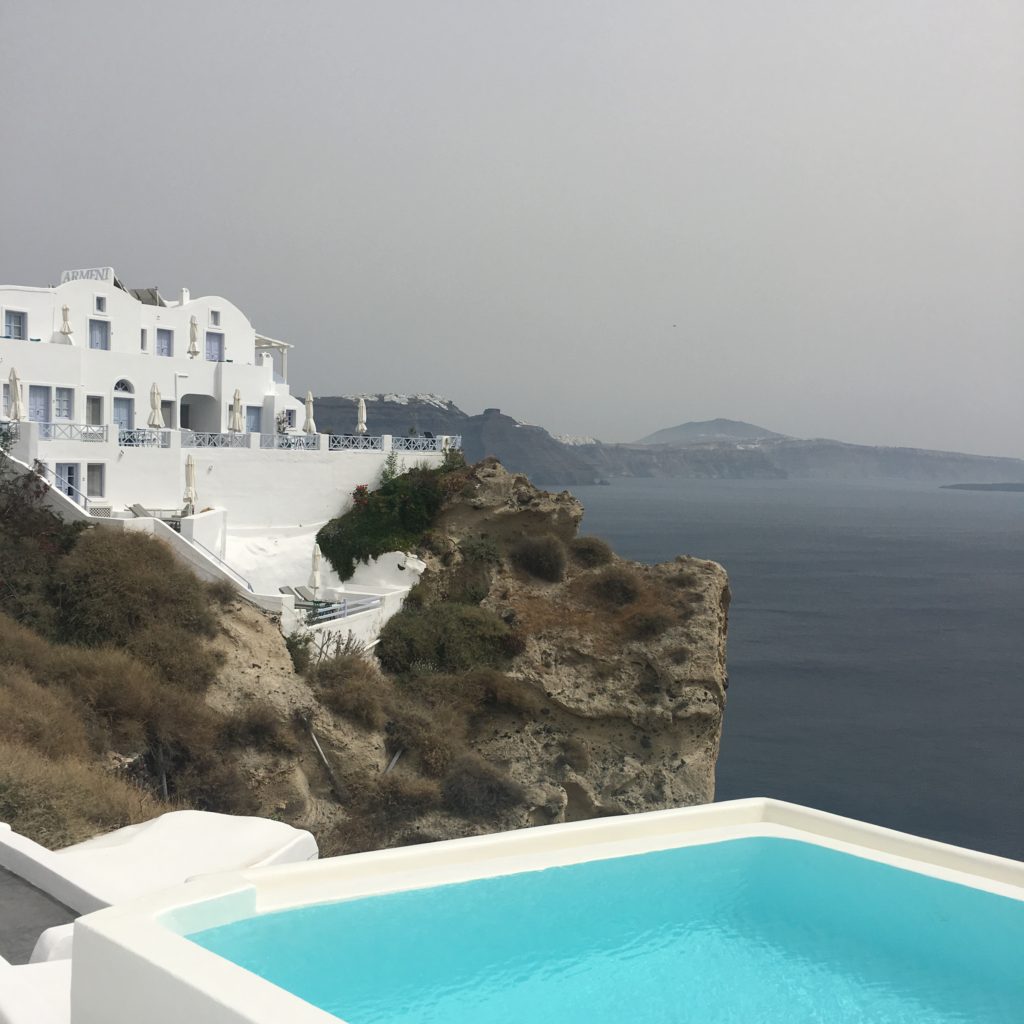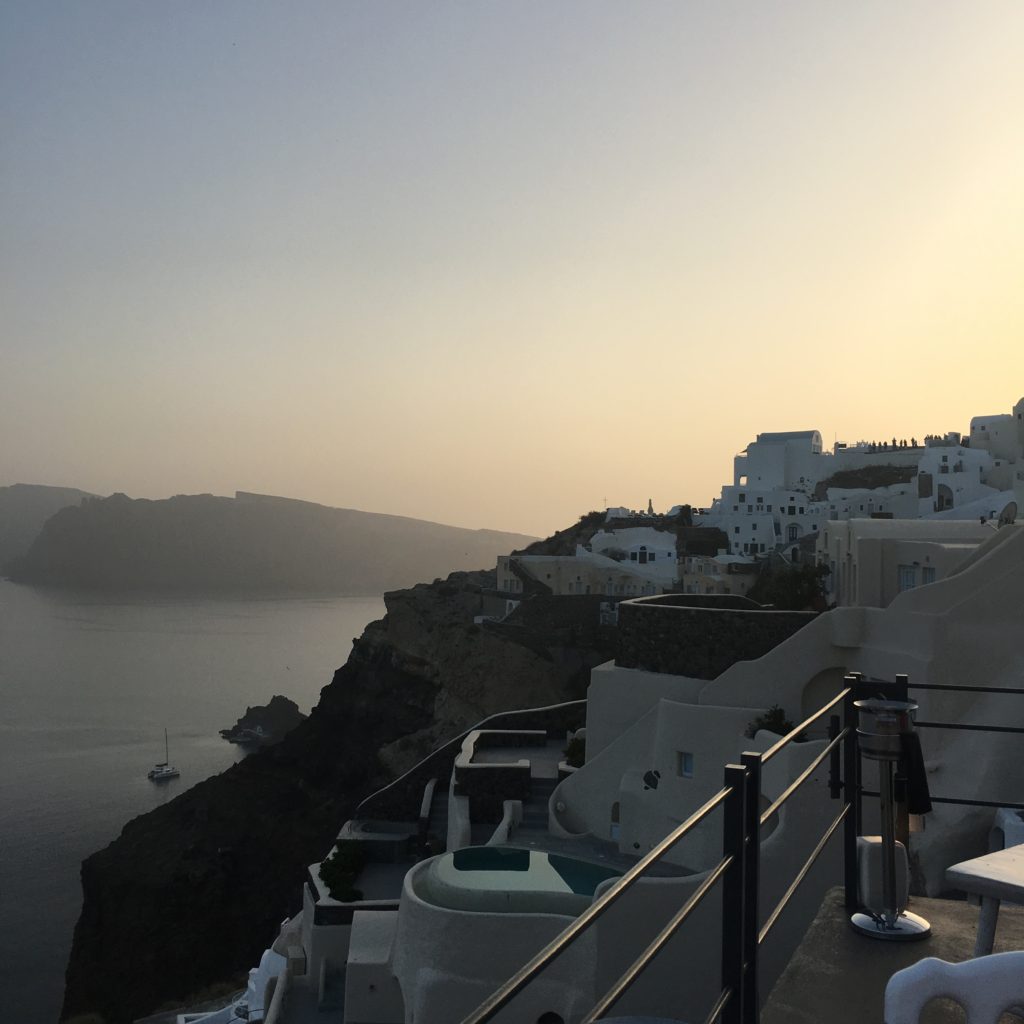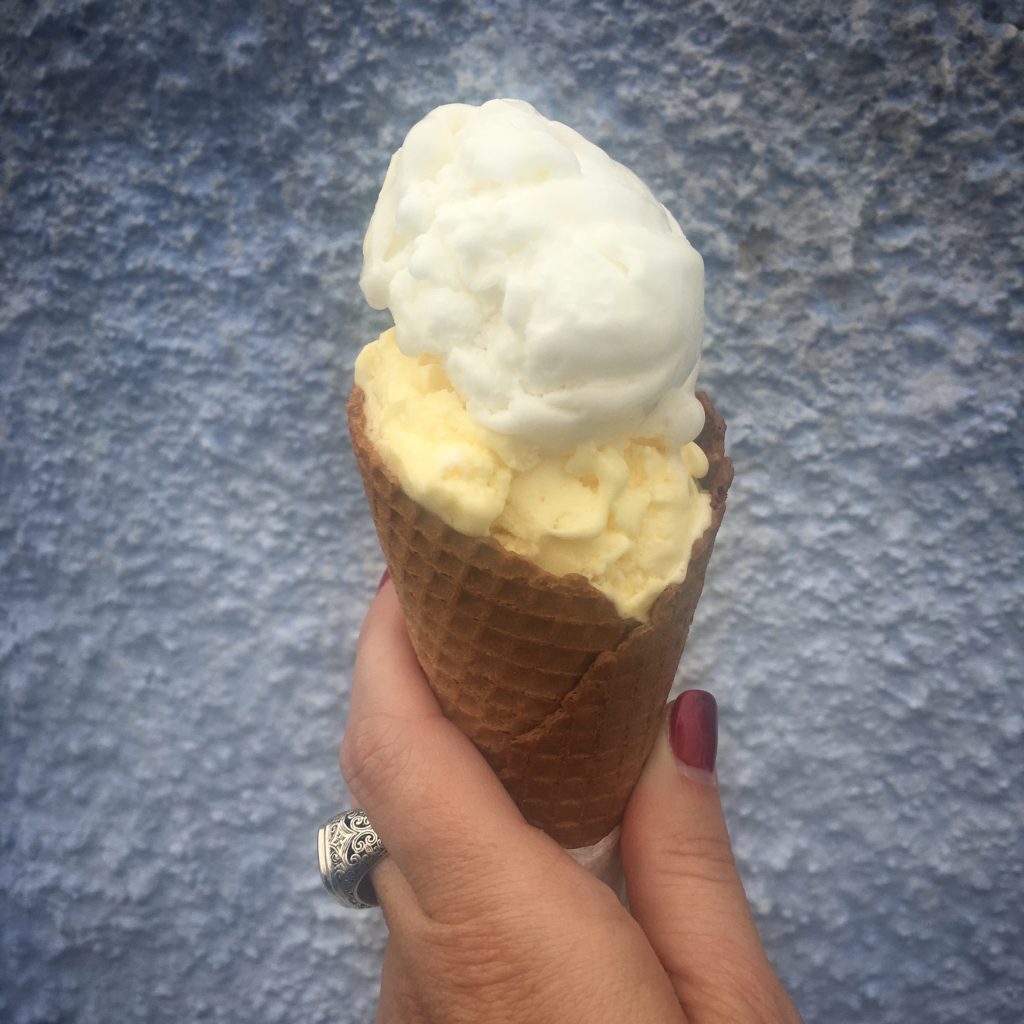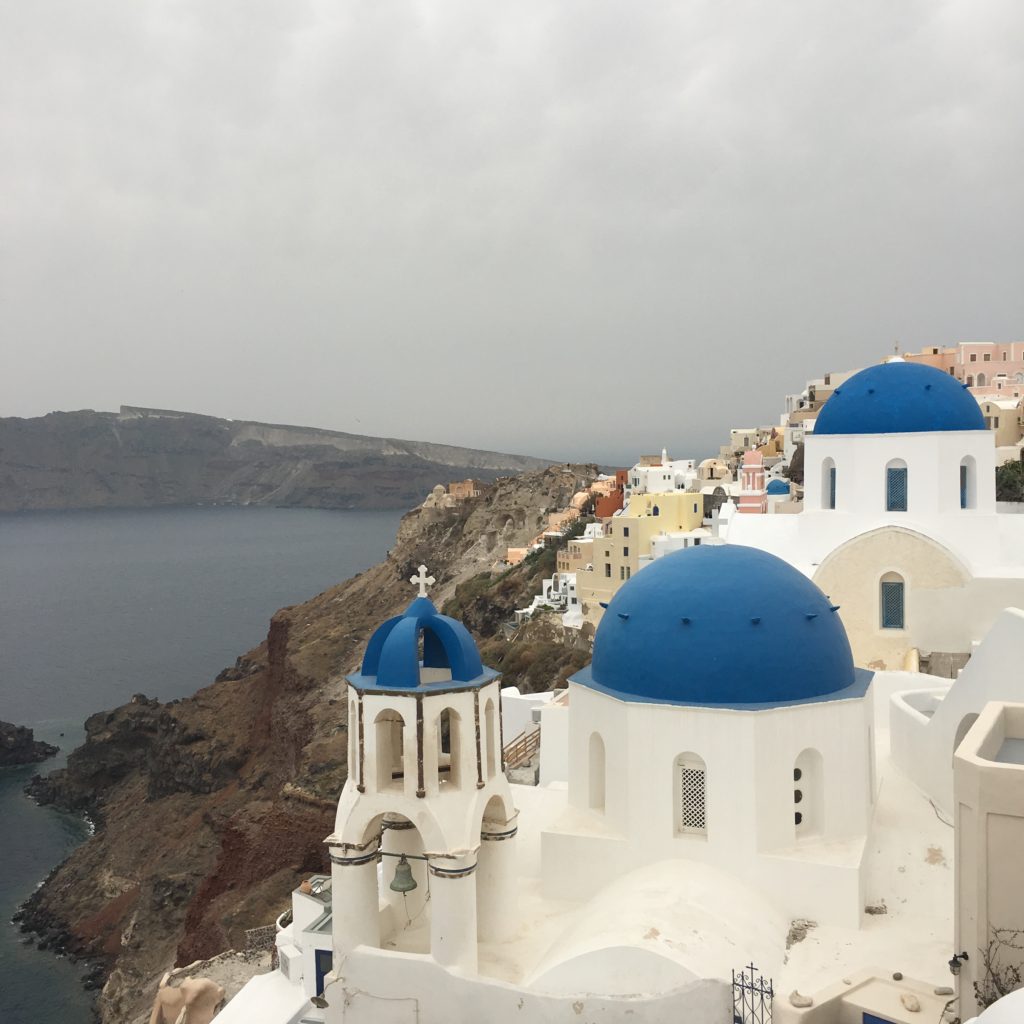 6. Ukraine
In August I spend some time on a solo trip through Belarus, Ukraine and Moldova. Ukraine was a pretty significant trip for me. For once I'd done some research before going- specifically about the 2014 revolution. If Ukraine is on your travel list I would highly recommend watching the Netflix documentary called "Winter on Fire." It is intense and I found it really emotional to walk around the city center with scenes from the documentary playing in the back of my head. Many of the protesters killed were young students and there are several memorials throughout the city center.
One of my most random travel memories happened in Kiev when I showed up planning to do a free walking tour of the city, but the guide never turned up. The other travelers that were also at the meeting point banded together and we formed an impromptu tour of our own. We were an international expat conglomerate from Kazakhstan, Australia, Slovenia, the UK, Portugal, the Philippines and Sri Lanka- some living in their home countries and the some residing in India, Germany, Qatar and me in Saudi Arabia. We jumped on the metro and visited some of the major tourist sites, snapping group photos and chatting about our shared love of travel. It was a really memorable afternoon, and one I won't soon forget.
The other great thing I did in Ukraine was visit the site of Chernobyl. As much as I hate the word it was a "bucket list" item for me. I've long been a lover of eerie abandoned places and I really wanted to photograph the area. I joined onto a day tour and was able to explore the safe areas and take photos to my hearts desire.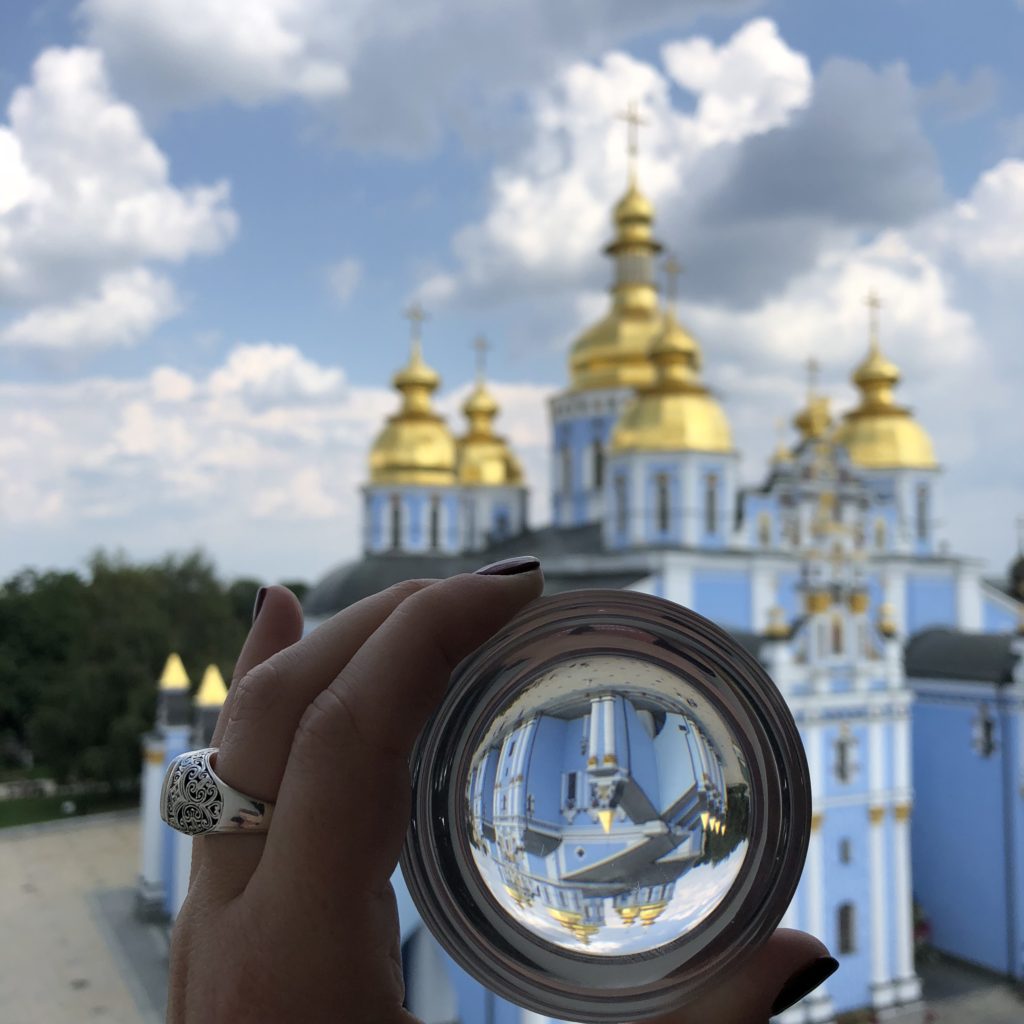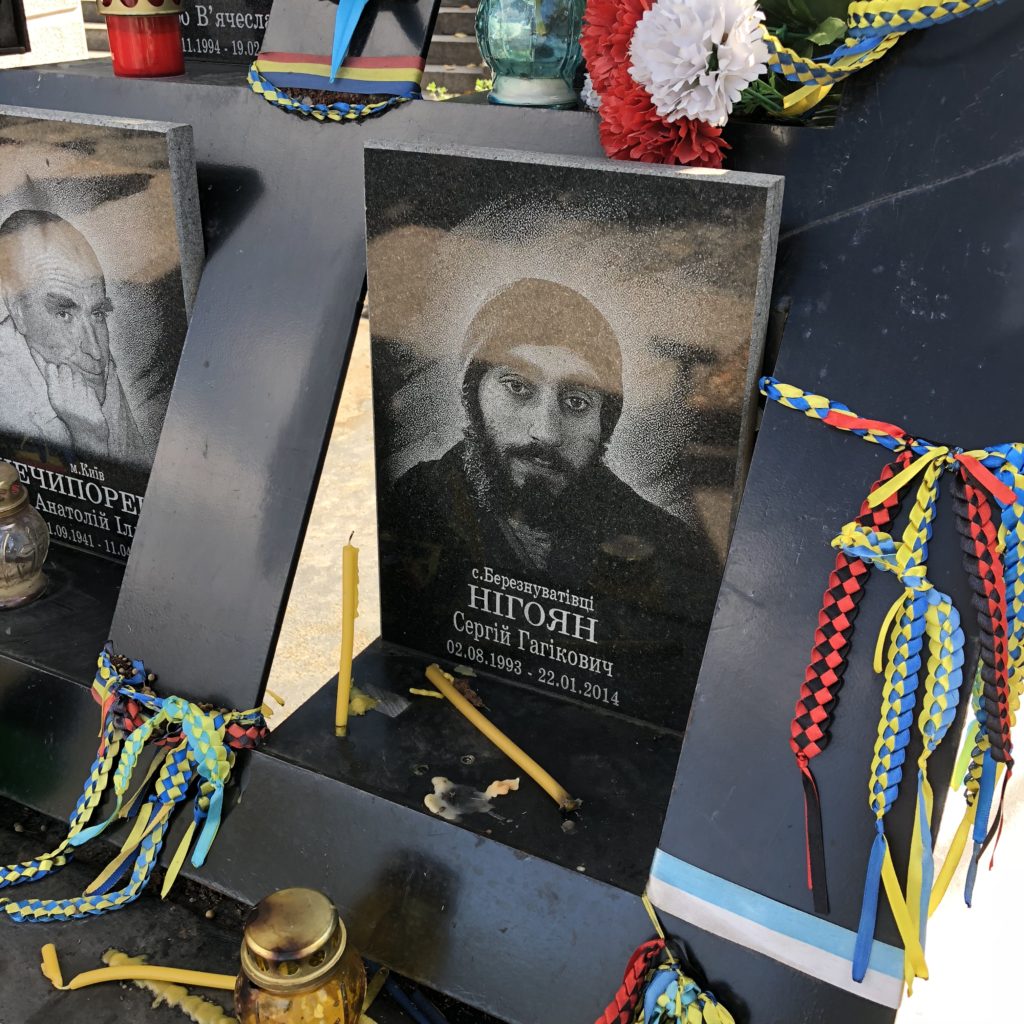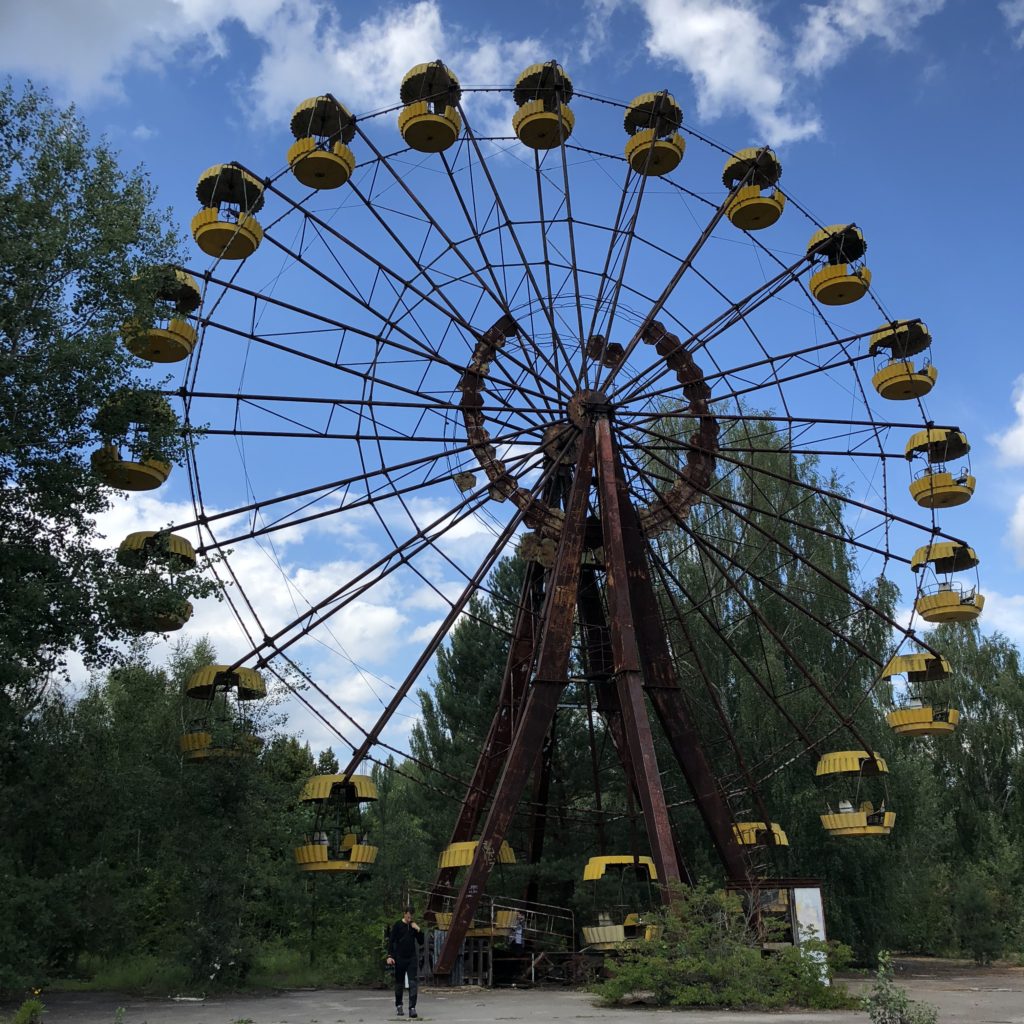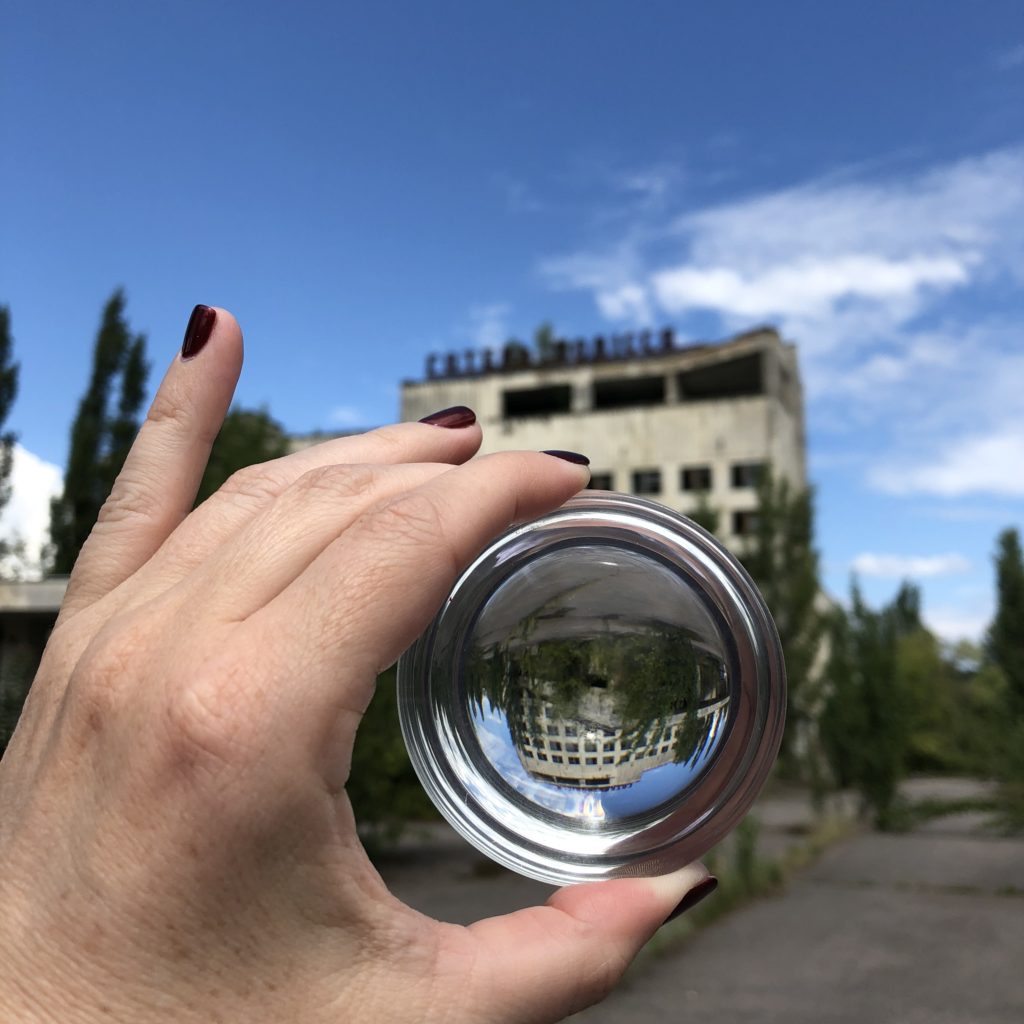 7. Moldova
One word really sums up why Moldova is on my top 10 of 2018 list….Wine. Such amazing wine. Moldova is a trip for wine lovers like me. Many families still produce their own small batch wines from old family recipes to store for personal use. I spent 2 nights in the capital of Chisinau and did a wine tour of Cricova winery which is listed as the countries best. Underneath the town is 120km of underground wine cellars which you can tour by trolley. Word to the wise- if you book a tasting tour this isn't like tiny sips of tasting that we in North America are used to. It is like full glass of wine, make sure the bottle is empty kinda tastings. You can easily see how this made my list.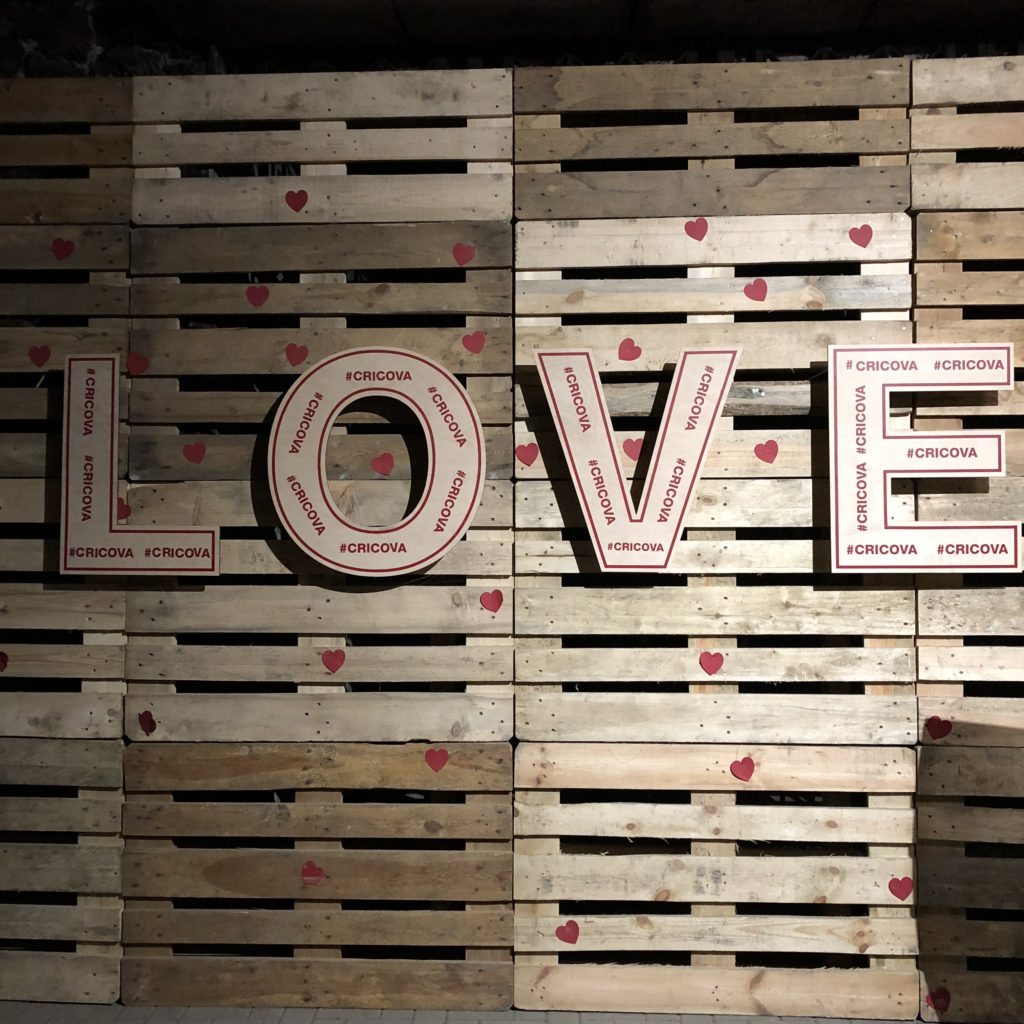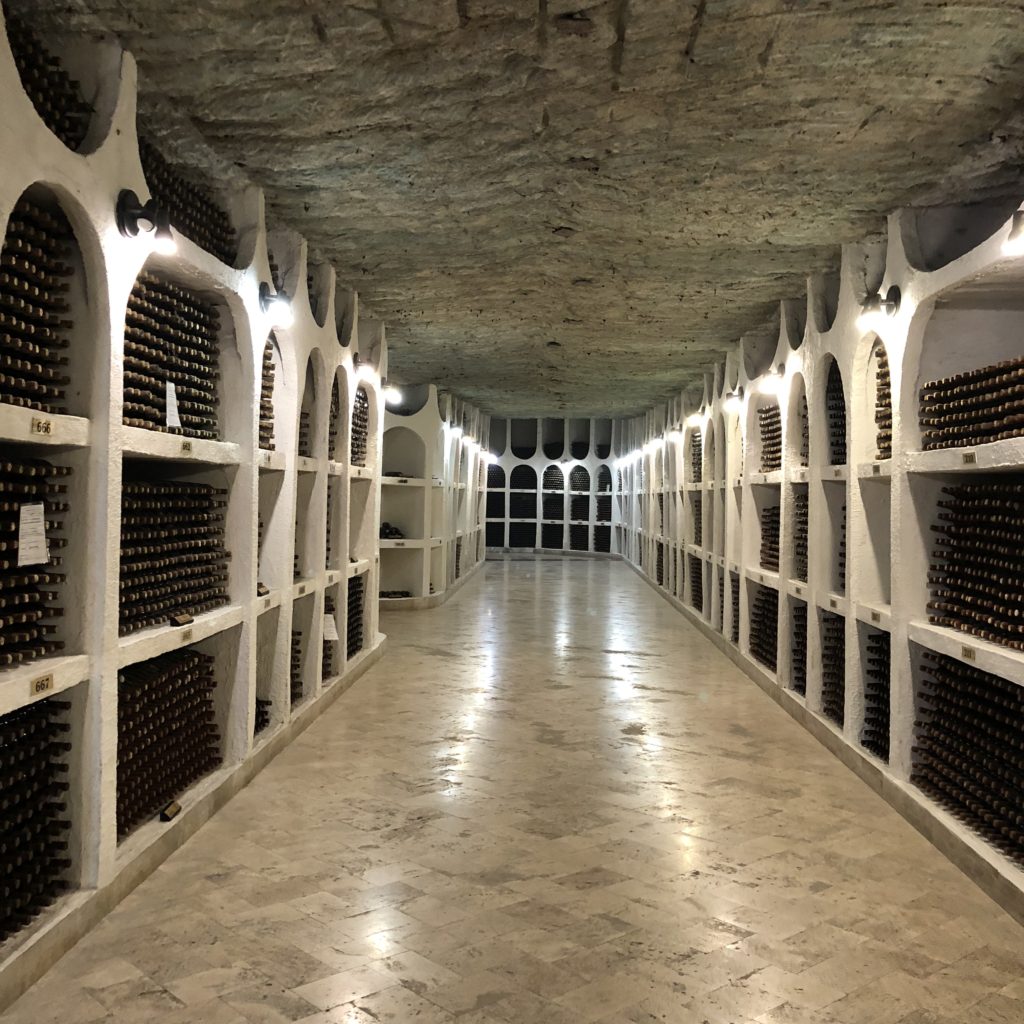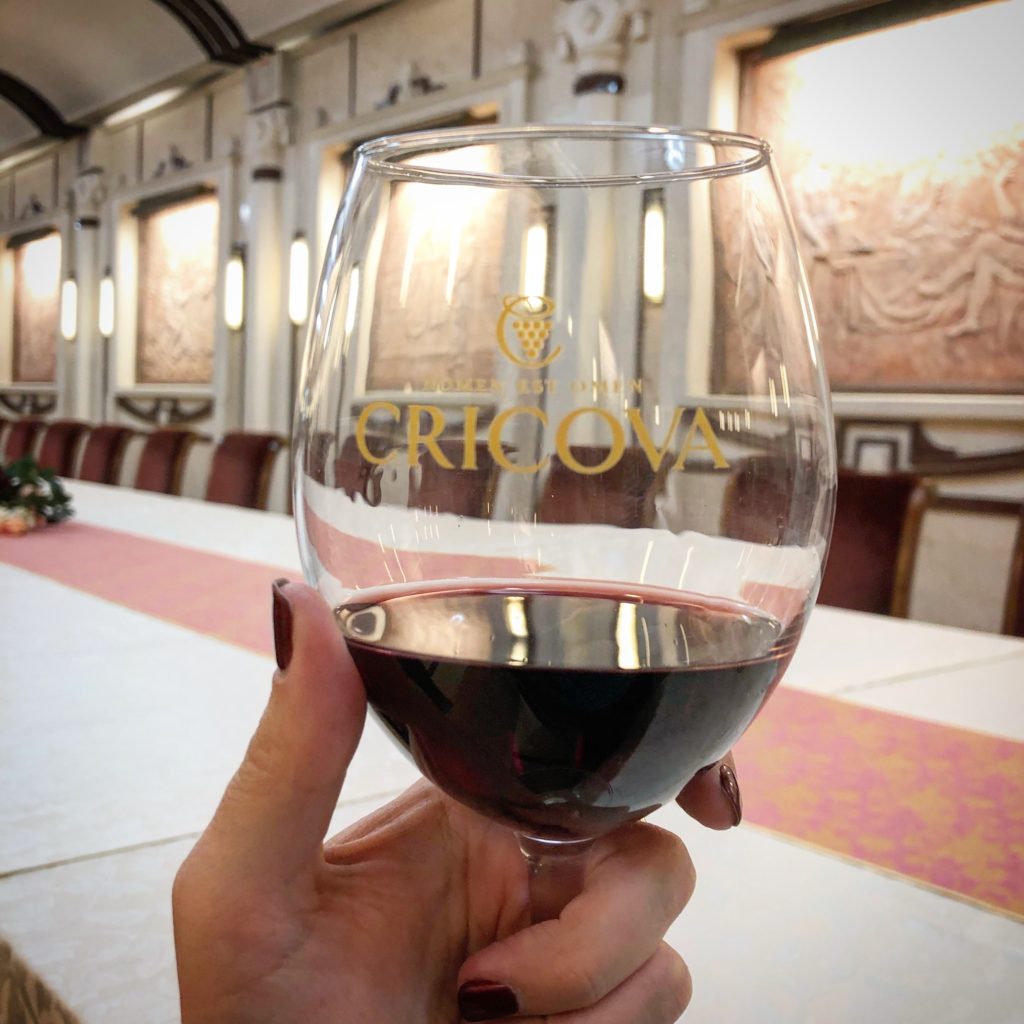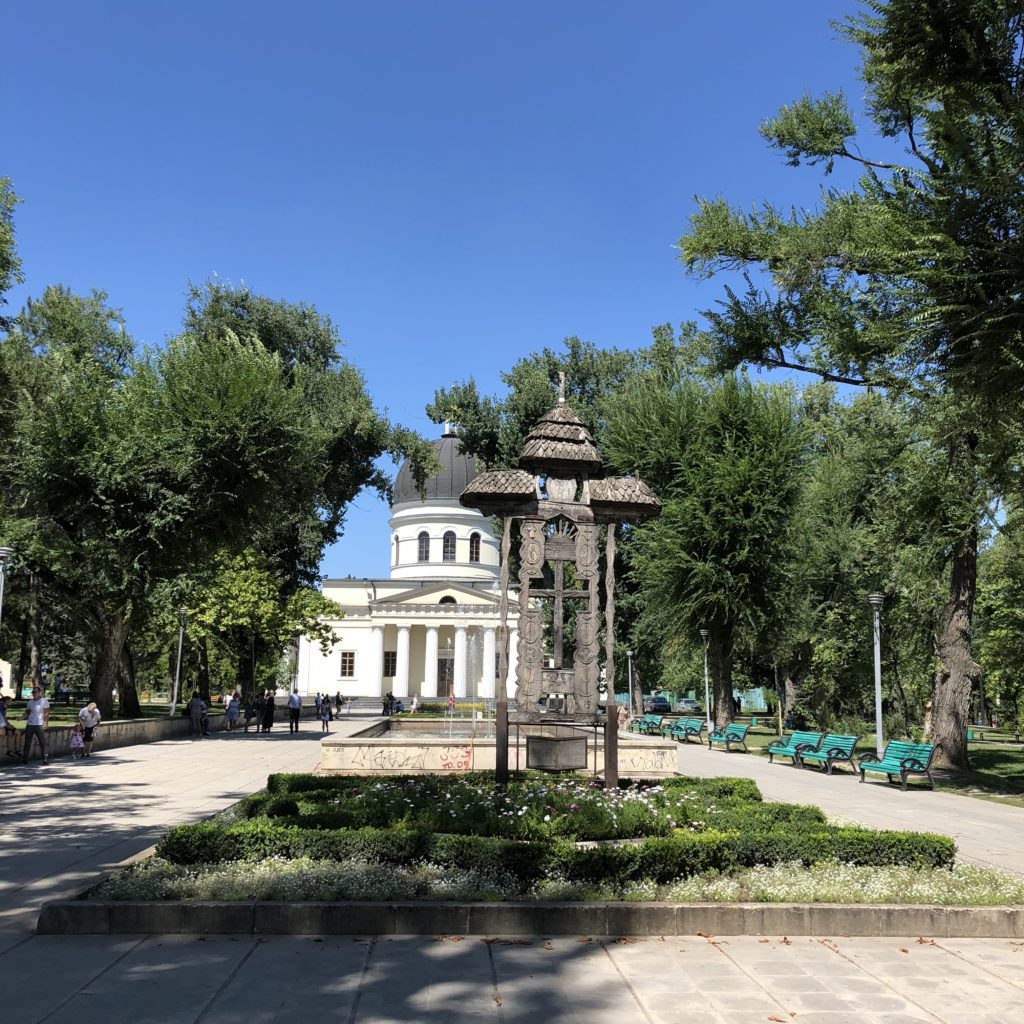 8. Portugal
I'd been to Portugal once back in 2010 on my first ever solo trip. That seems a lifetime ago and I can still remember how scared I was getting off the plane in Lisbon on my own and so uncertain that solo travel was for me. Flash forward to October of this year when I flew to Porto to meet my Pops for Camino Part Two. We spent a week walking from Portugal and then onwards to Santiago de Compostela in Spain. Walking the Camino Portuguese was much easier than when we walked the Camino Frances in the fall of 2016. Albeit the walk from Porto was far shorter (we ended up walking only 280km as opposed to 680km) but it was less populated and so very scenic. We ended up seeing very few pilgrims those first few days. We chatted and bonded and by some miracle my feet were in much better shape than the whole blister fiasco of the Camino Frances. But it was still challenging. We were 2 years older and a little wiser which meant our packs were lighter than our first walk, but everything mostly hurt all the time.
We had a full day in Porto prior to staring our Camino so we explored. Porto is a fantastic city, with stunning views. We visited the Cathedral and picked up our pilgrim passports and then booked a young guy who gave tours in an auto rickshaw at sunset. He took us to a scenic overlook with another spectacular sunset and then I asked him if I could drive. And Pops found himself in his first ever rickshaw being driven in Portugal by his daughter!!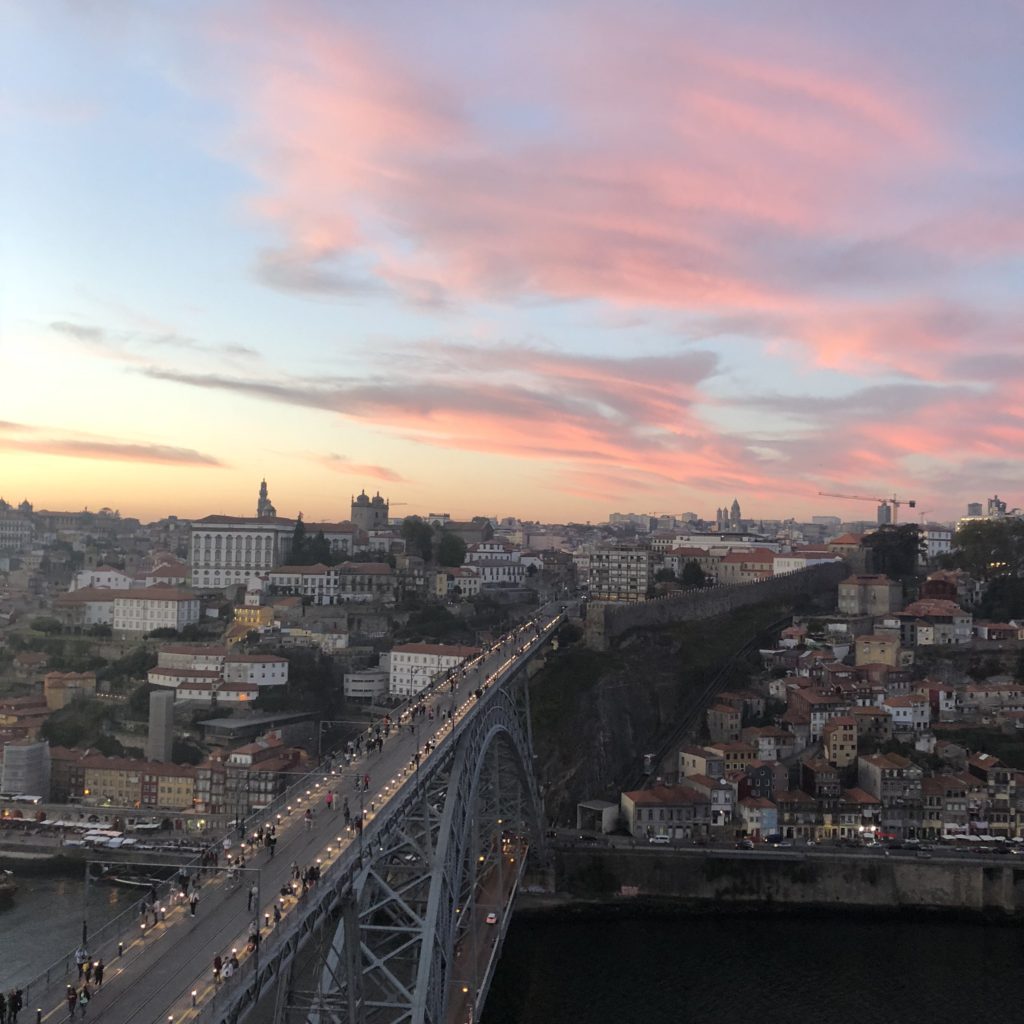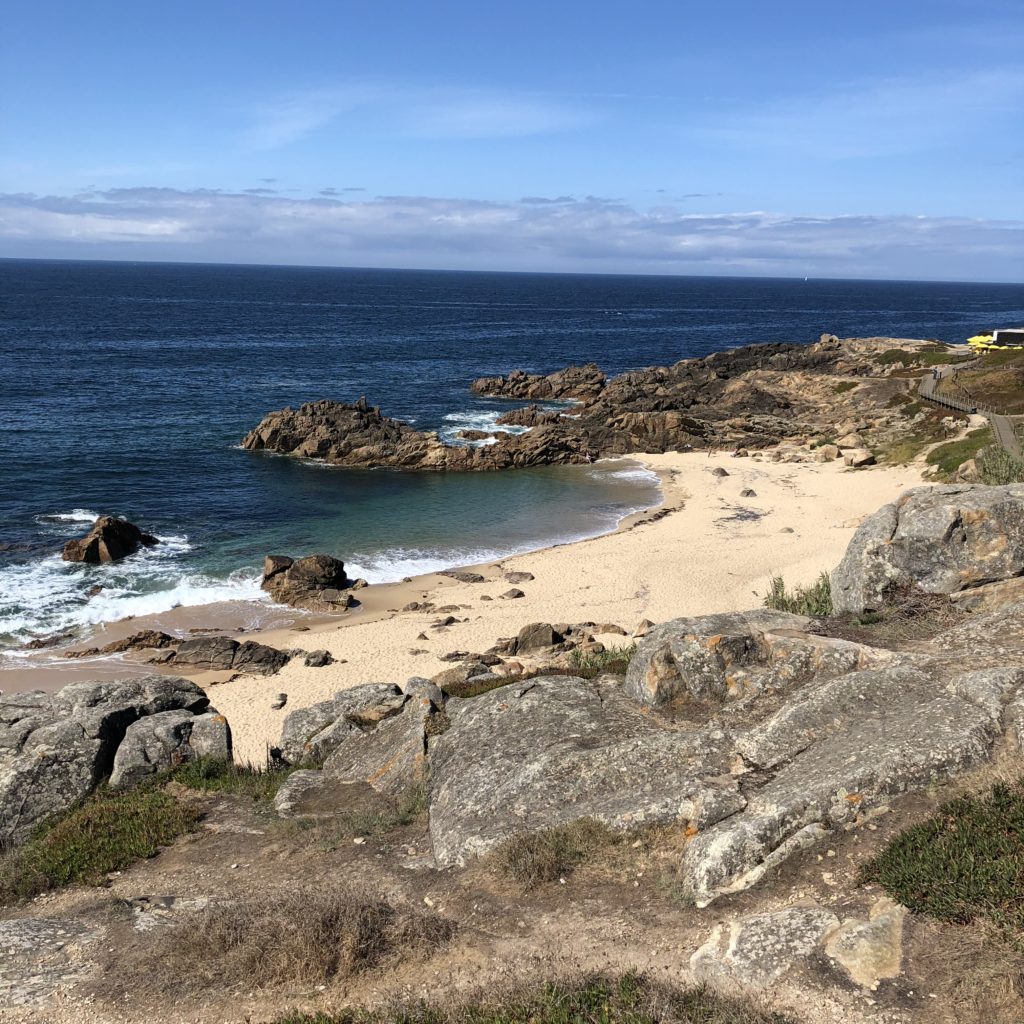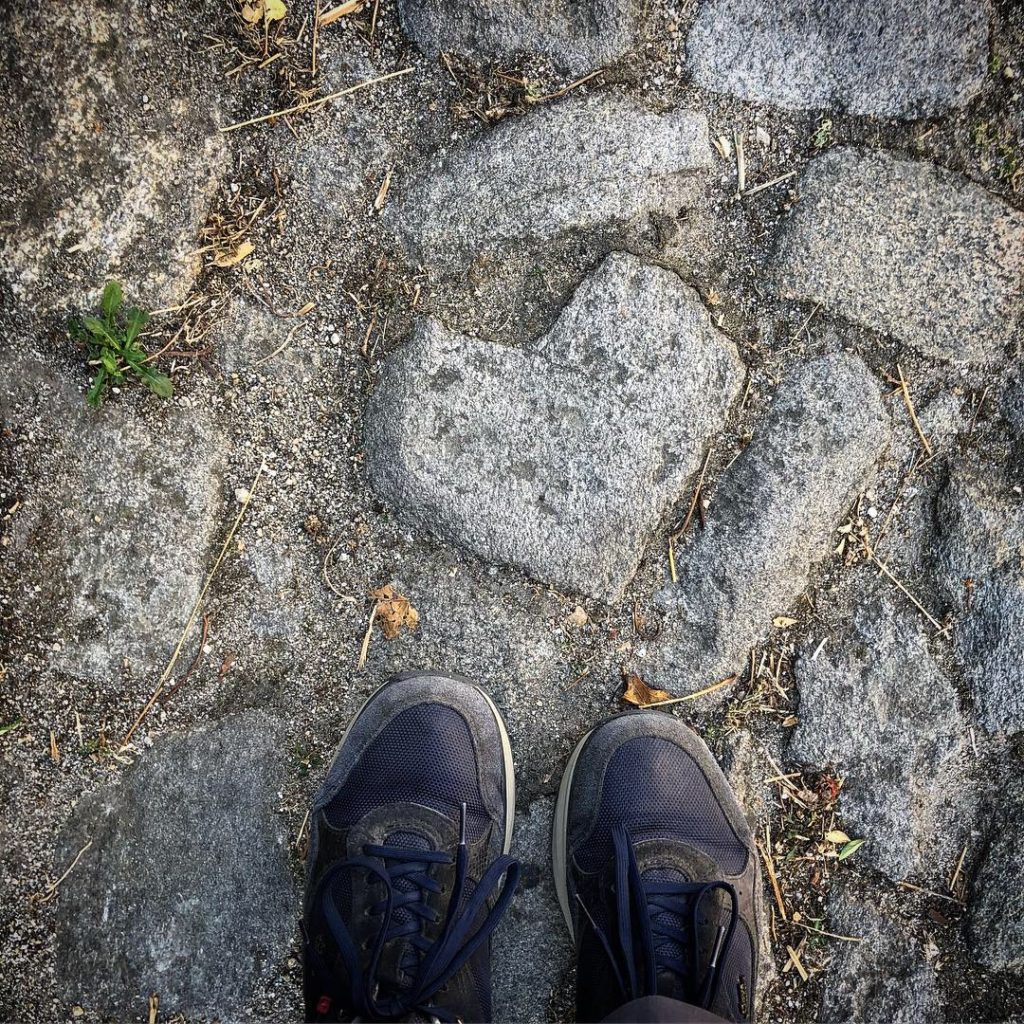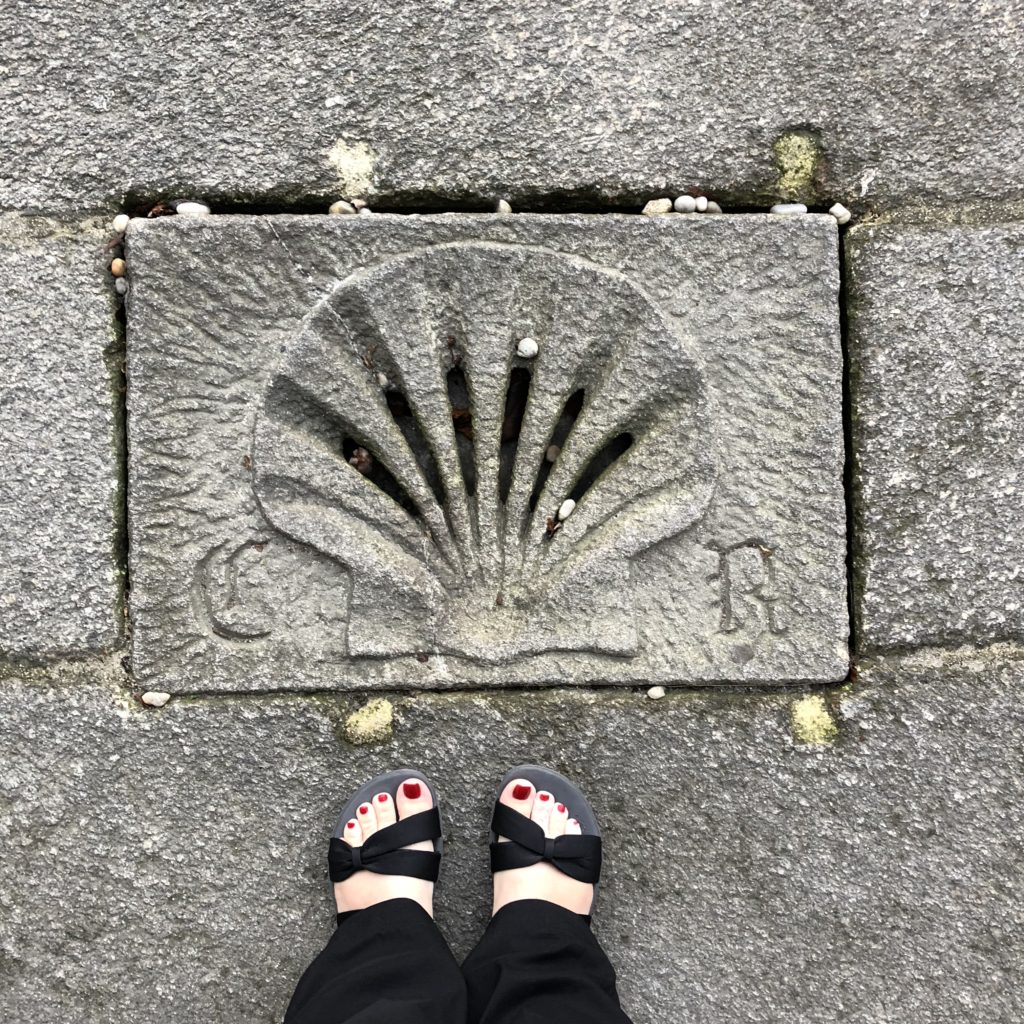 9. Belgium
In December I had sometime off and I was dying to visit some European Christmas markets so I flew to Luxembourg, Belgium and then to Berlin Germany to visit my cousin. Luxembourg was cooler than I thought and definitely warrants a few days exploring, and I loved the Christmas markets there. Cheese fondue for 6euros. Need I say more.
I spent 2 night in Bruges which is quaint and adorable as the entire Old Town is on the UNESCO list. It offers great examples of medieval architecture. But the Belgium city of Ghent really stole my heart. It was gritty and urban and reminded me a lot of my second home, Seattle. I loved photographing that city and wandered aimlessly for hours. The December skies added an extra layer to the already photogenic city. I stayed in a building that used to be the Post Office before it was turned into a hotel- my room overlooked the ferris wheel and Christmas market below. From Belgium I flew to Berlin to spend a few days with my cousin and her partner. Operation European Christmas Markets was a total success.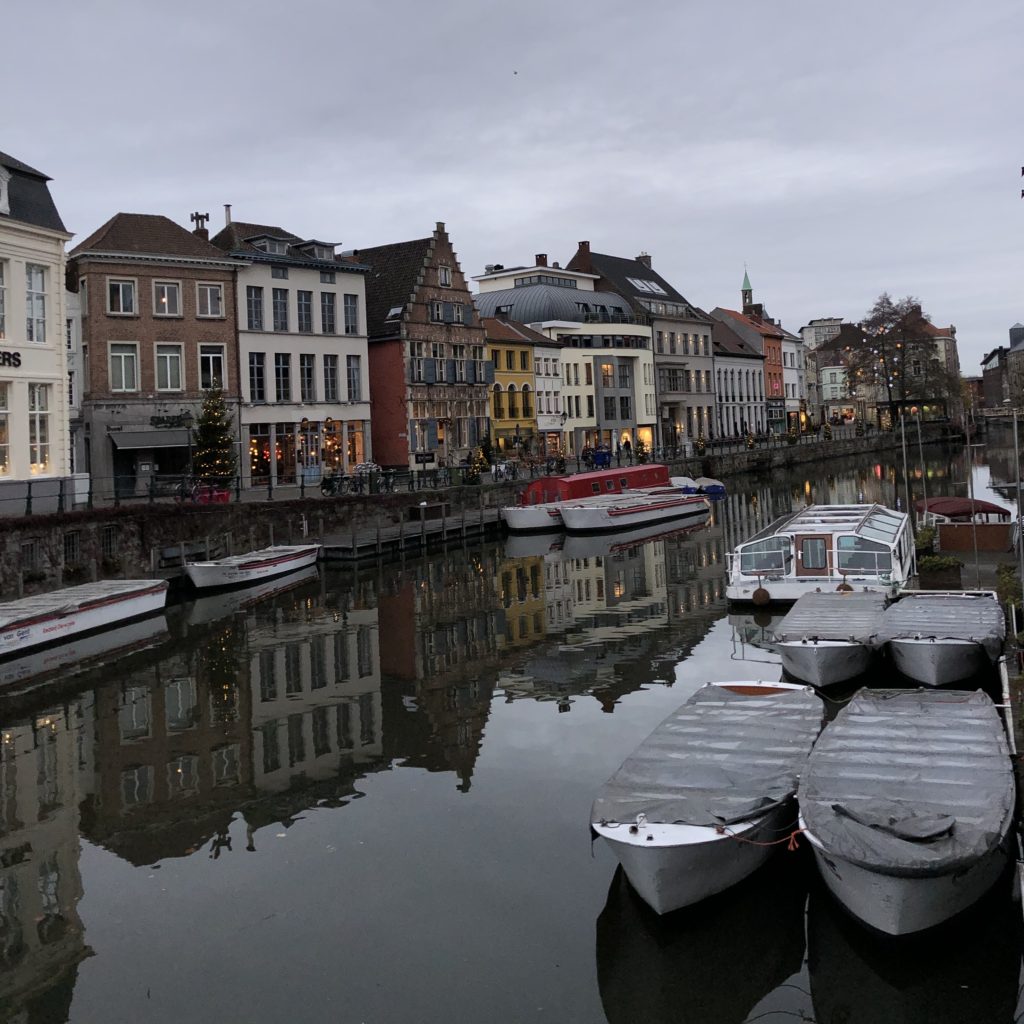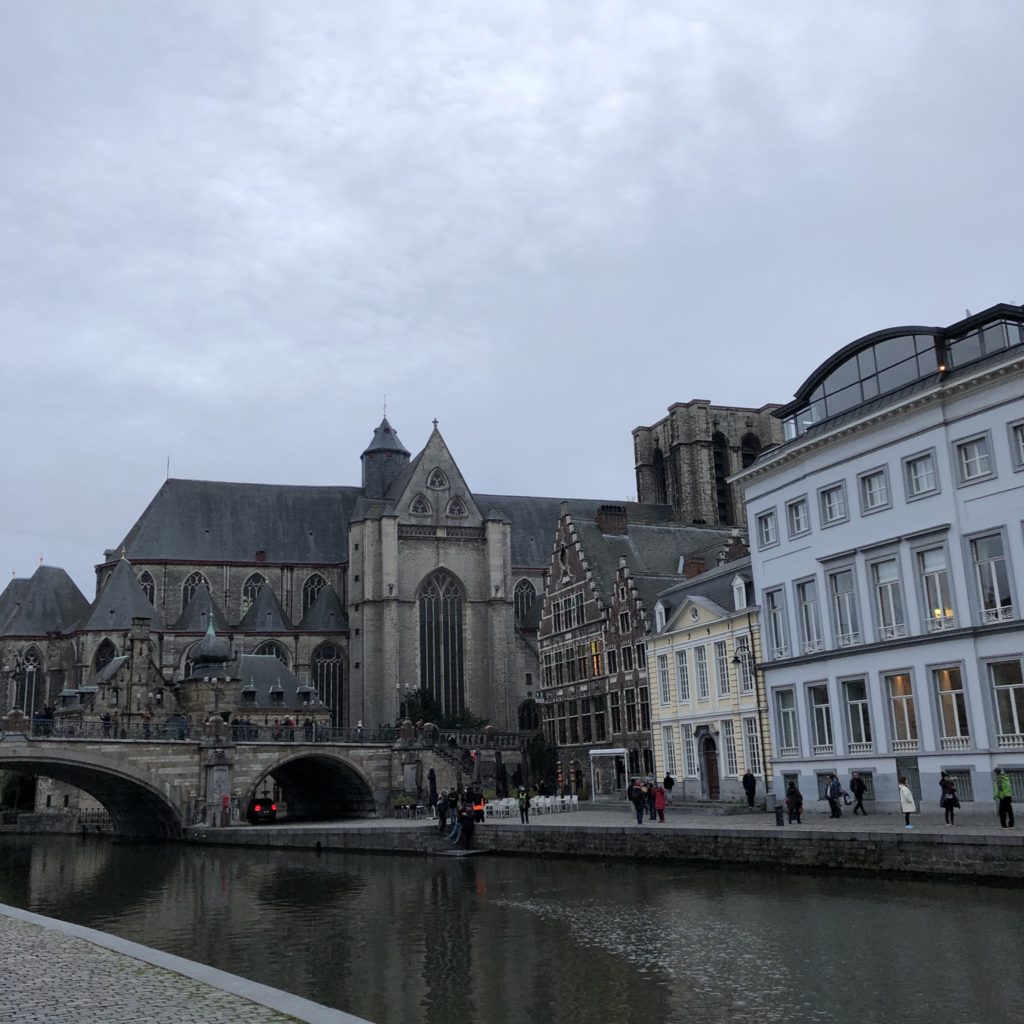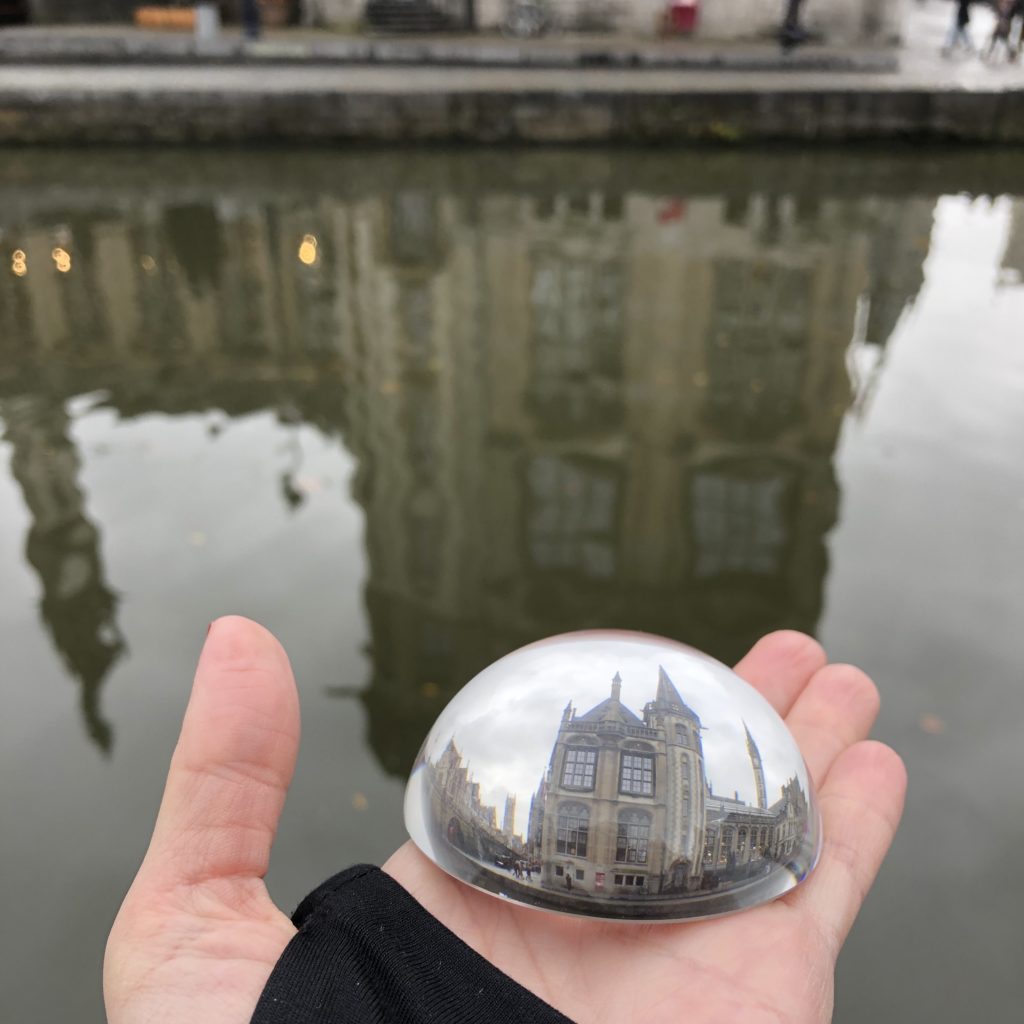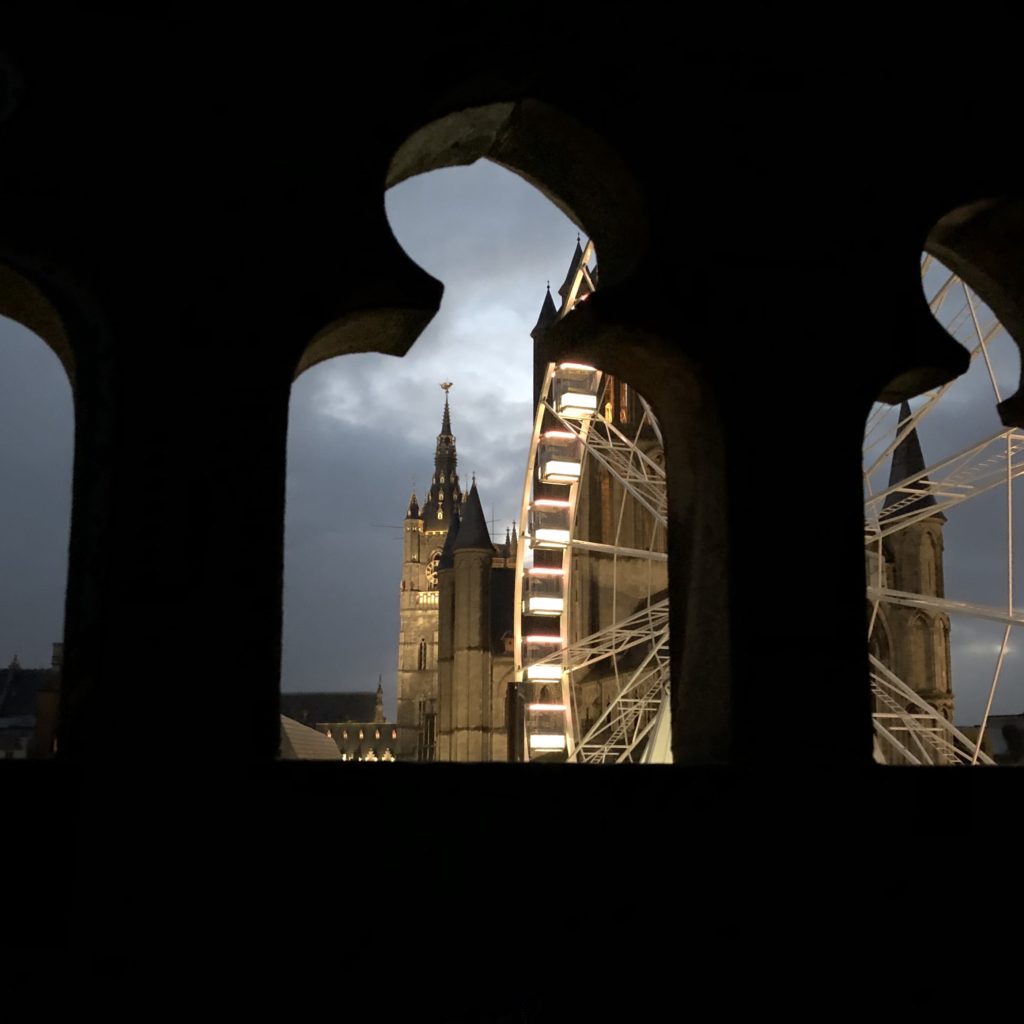 10. Italy
The last trip of the year was probably my most favourite. Right after Christmas I flew to Milan with my new boo to celebrate my 40th birthday. Holy hell how am I 40??! Anyways the thought of celebrating in the desert felt less than ideal so off to Milan we went. Now I'm a seasoned solo traveler and I've been single for like 100 years, but traveling with a partner was pretty unfamiliar to me. Boo carried my bag in the airport. Like all I had to do was carry my purse and try and keep up. Mind blown. Not sure how I'll ever go back to carrying my own stuff again.
Anyways enough about that and onto Milan. We spent 4 nights exploring the city which was a really good amount of time. I had read reviews of people saying to skip Milan or only spend a day there, but we found plenty to do and walked a ton. We went to a 2 star Michelin restaurant and sat at the chef's table in the kitchen which was really cool, and way less dramatic than Hell's Kitchen looks on TV. We visited the Milan Cathedral and saw The Last Supper (otherwise coined by yours truly the dinner table Jesus thing when I couldn't remember what it was called.) We drank lots and lots of wine and did a pub crawl of local bars. But the best part was that we got to spend time together outside of Saudi as a normal couple which was really, really nice.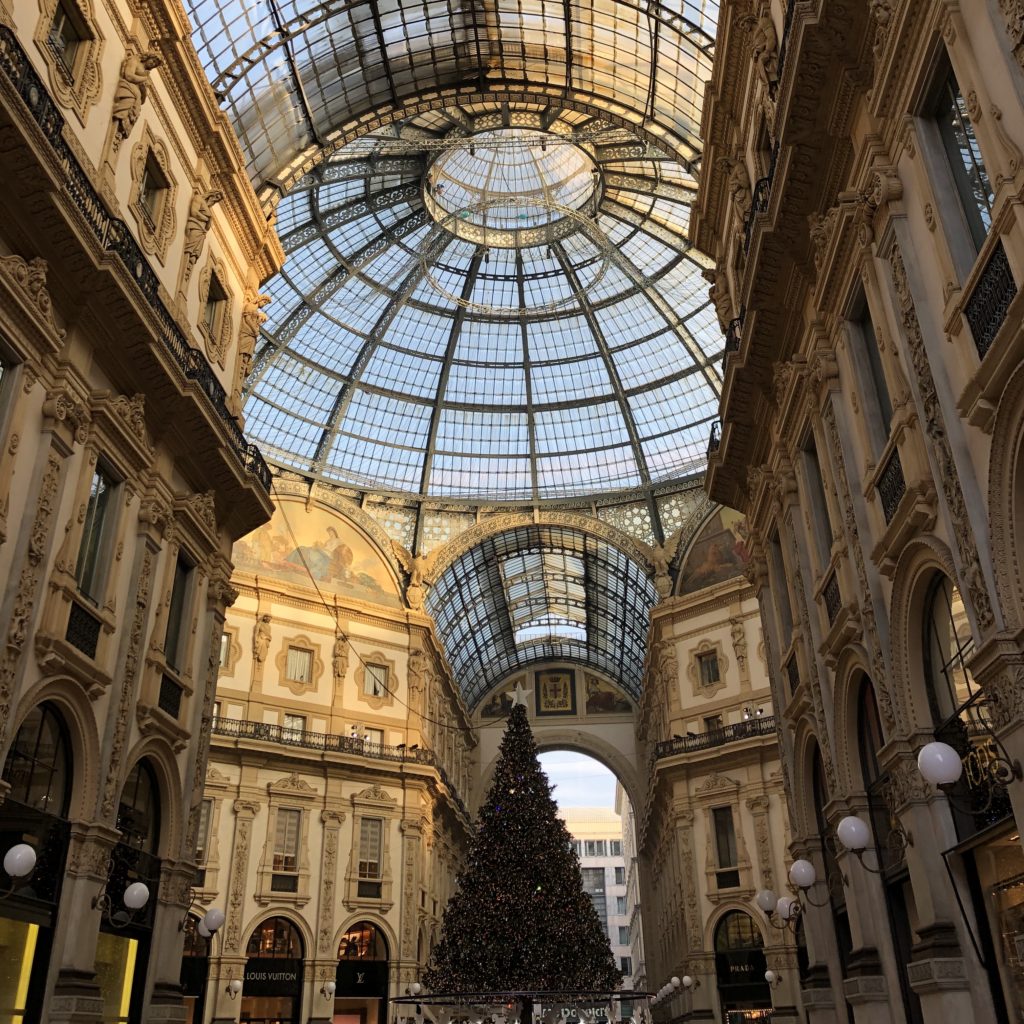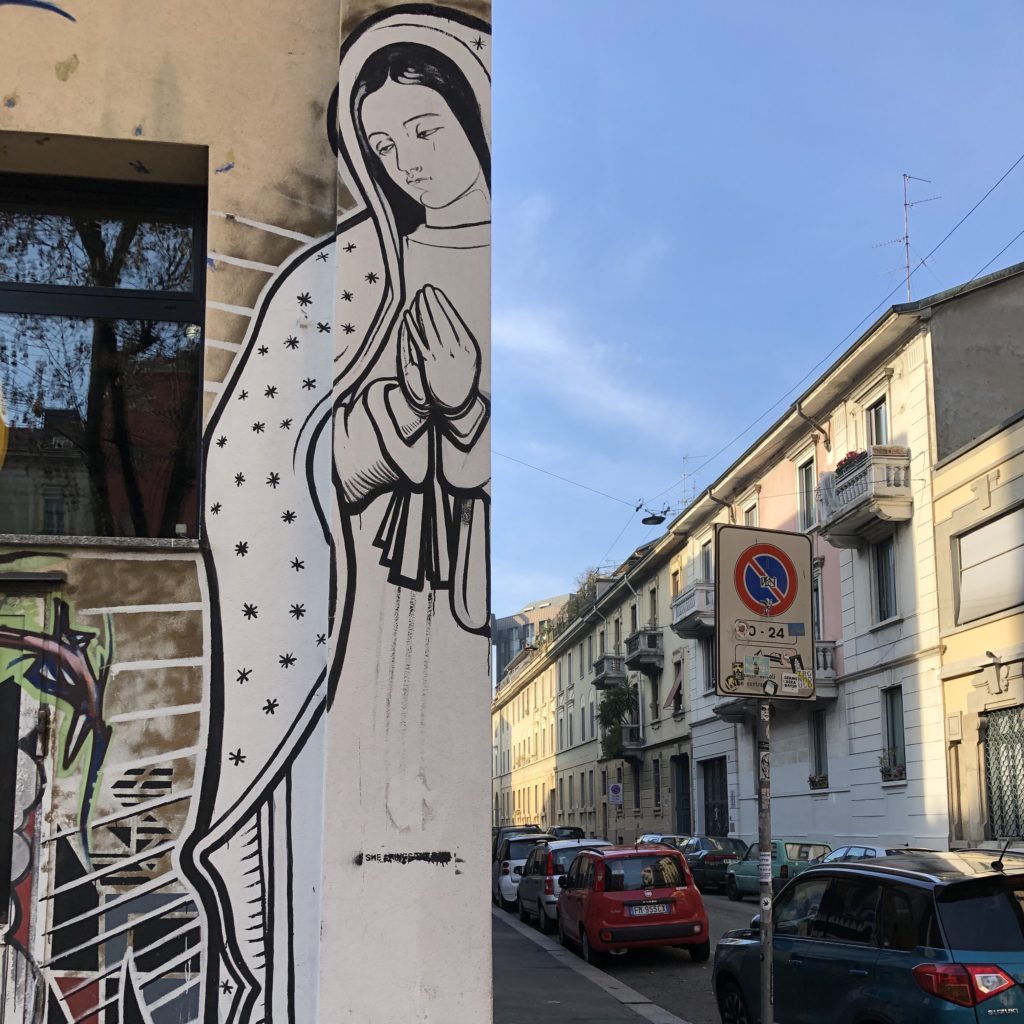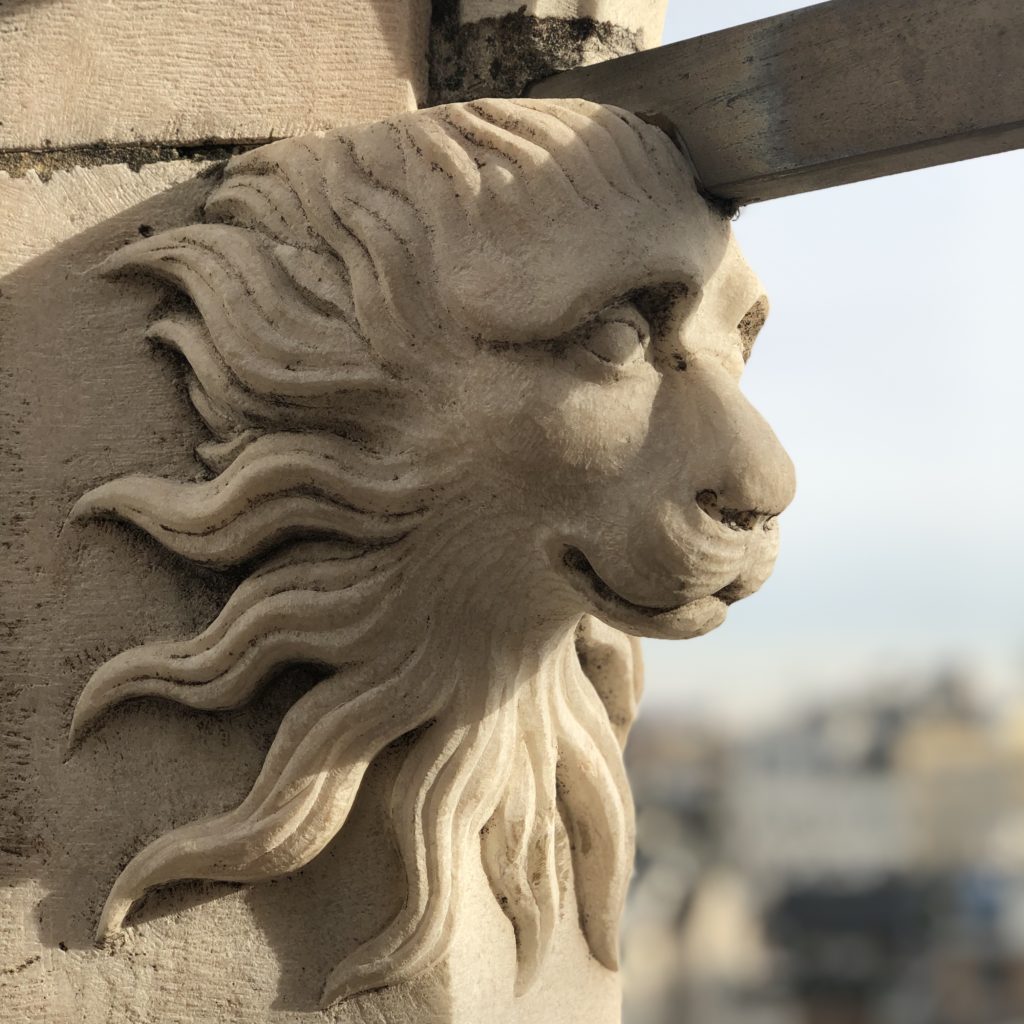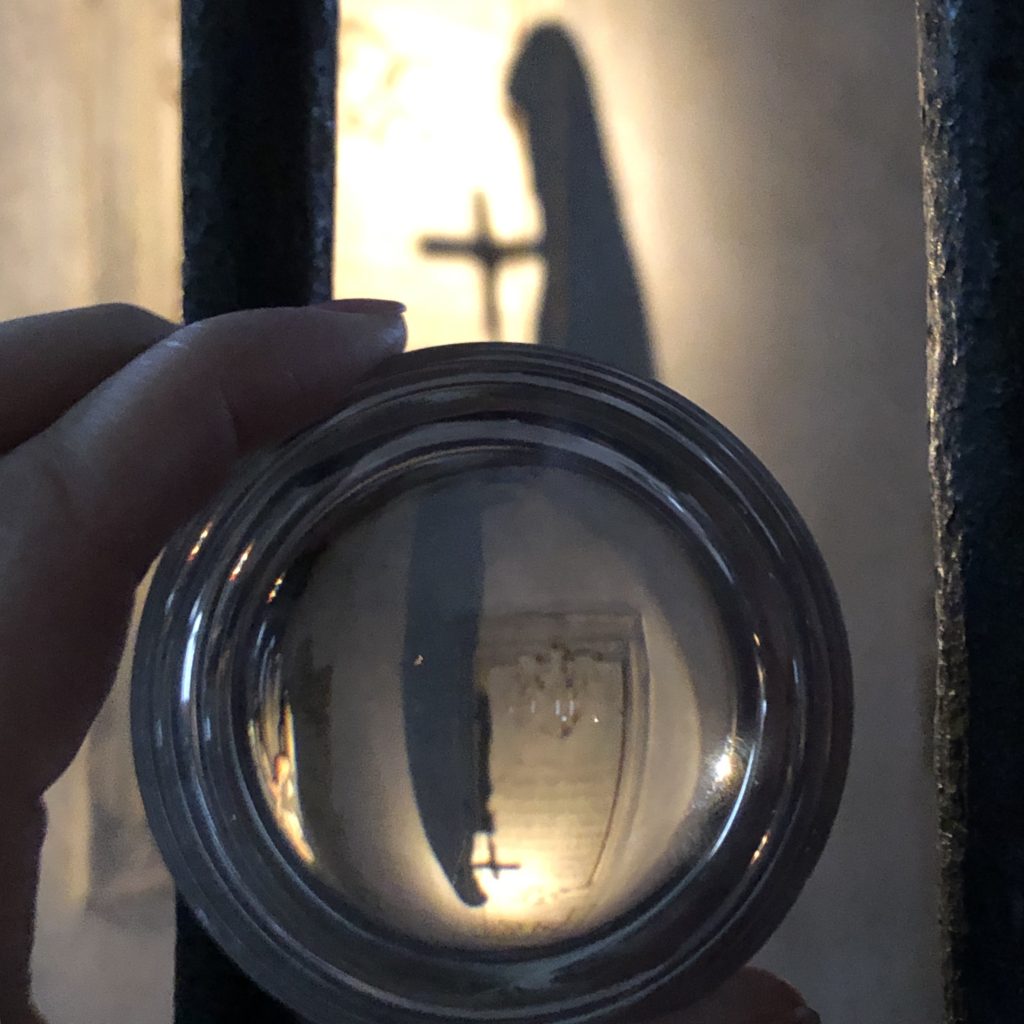 So that's my top 10 from 2018. I've already got some upcoming travel plans for 2019. I'm off to Istanbul next week with a couple nights in Cappadocia. I've already visited both, but not since 2011, and I've long wanted to hot air balloon over the area when there's snow. Fingers crossed there's snow next weekend. In February I might do a short weekend away to Jordan or Cairo and in March I'm doing a girls boozy brunch weekend in Dubai. Then Tunisia and any of the Stans (minus Afghanistan) are high on my travel list. Bali is always calling me back so maybe a yoga retreat will be on the horizon again. And I'm sure I'll be back in Europe by the spring- I just can't seem to stay away and there are like 5 or 6 countries left that I haven't yet visited.
Otherwise I'll be in North America in July most likely and that's all I've got planned. I'm going to try and get caught up on my writing in Turkey next week and post in more detail about some of last years trips. From me to you- may your 2019 be full of joy and some epic adventures along the way. Happiest of travels…..