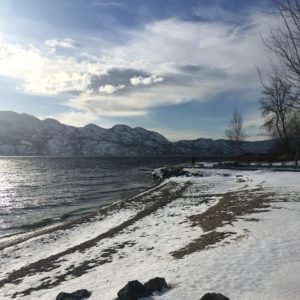 I just wanted to take a moment and wish you all a Merry Christmas and the happiest of holidays from the cold weather of Canada. I know that this time of year can be full of happiness and excitement, full of memories from the past and hopes for the future as the new year quickly approaches. It can equally be difficult. Many people are facing the holidays alone, or having financial problems, or dealing with the many forms that loss takes. I think it's important to approach this time of year with kindness. Kindness for mankind, but also for yourself.  Be patient with others. Be gentle with yourselves. Take the time to rest. Do the things that nurture your spirit. Be compassionate. Practice self compassion.
As someone who has a spent a couple lonely Christmases in the desert of Saudi Arabia I can offer a few ideas to make the season more pleasant for expats living abroad. Decorate. Surprisingly you can get some "holiday" decorations in Saudi. Well as long as you don't say the "C" word (Christmas) you can find things at many of the local stores. I can remember IKEA having some interesting winter holiday themed items last year. Get your party on. Many of the compounds will have some type of holiday party. The past 2 years I was able to have a full home cooked turkey meal, with real Christmas decorations and music. I almost forgot I wasn't home. Almost. Gift exchange. I'm a big fan of presents (who isn't) so I found it was fun to organize a gift swap as it makes for a merry gathering. But most importantly don't be alone. My first Christmas in Saudi back in 2010 I was miserable. It was my first Christmas away from home and I was so homesick. I had to work, and since it's not being a holiday in Saudi it was just a regular day. I cried off and on that whole shift, and I had a hard time even chatting with my family back home. After work I just wanted to go home and be sad, but thankfully, my Czech roommate dragged me out to a Christmas dinner at a nearby compound and I had the nicest of times. So surround yourself with people and you won't be as homesick over the holidays. Hopefully those of you that are away from home over the holidays will find these tips helpful.
My Christmas wish for you this year is that your year will be filled with Joy and Peace. That you will love and be loved. That you will bask in the simple pleasures that we so often overlook. That you will have clarity into what you want out of life. That you will go forth with a heart full of gratitude and compassion.
Merry Merry Christmas.