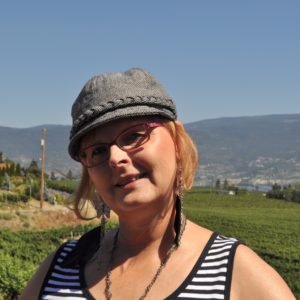 In honour of Mother's Day being this weekend I thought I'd write a tribute to my mom and write about a few of the things I've learned from her over the years.  Since I was young I've had more of a friendship with my mom than the typical parent child relationship. My friends would often comment how they wished they could be so open with their own mothers. She instilled in me an openness and an honesty to a point where I never felt like I had to hide things or couldn't be open with my thoughts and feelings. This hugely spilled over into my relationships with others also. Those of you who know me know that I tend to be an open book- I've never really put much worry into whether people might judge my decisions or not. So I've always chosen to be open because I long ago stopped trying to live for other peoples expectations.
My mom taught me that nothing was out of my reach. And reach I have. Across the globe I've stretched my legs and opened my heart to a world of opportunities I could not have dreamed up as a child. And she has faithfully supported every one of them, even when they might not have been her first choice for me. She has been my cheerleader. Always in my corner. Always ready to take my side against whomever perpetrated a wrong against me.
She taught me to have an artistic eye. She is an artist,  a trait I sadly did not inherit. But I did inherit an eye and appreciation for the arts. My only artistic outlet is a love of photography. Playing with lights, shadows and reflections in my pictures. I've always loved how the world looks through the lens of a camera.
My mom taught me to be bold. Not just with decisions but with colours and accessories. She herself sports a hair colour that is a fiery orange hue and I'm surprised that she has yet to colour it purple after her most favourite colour. I too have a love of bold colours. Hot pink and emerald green would be my two top contenders and I've got a pretty distinct assortment of funky rings and earrings and bracelets that I've collected from my travels to jazz up an otherwise mainstream sense of style.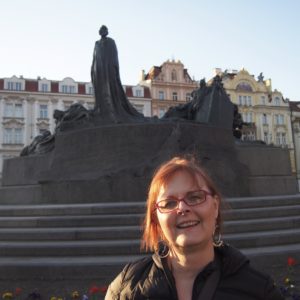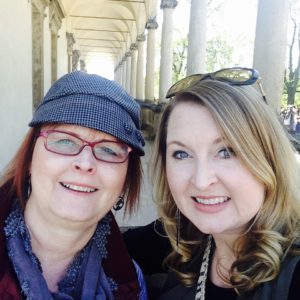 She taught me to have empathy for humanity. That the world was wide and vast, as are the people in it. She always had pictures of adopted children she was supporting clipped up on our fridge long before I knew exactly where Cambodia or Bangladesh were on a map. She taught me that people are interconnected regardless of the distance between them. She taught me to view the world in a global view and not just in terms of those who look like me.
So mom here's to you for instilling in me so many lessons that allowed me to spread my wings and truly see the world and for standing behind every crazy decision I've ever made. And for continuing to support those same crazy decisions of the future……..Love you mama xxx